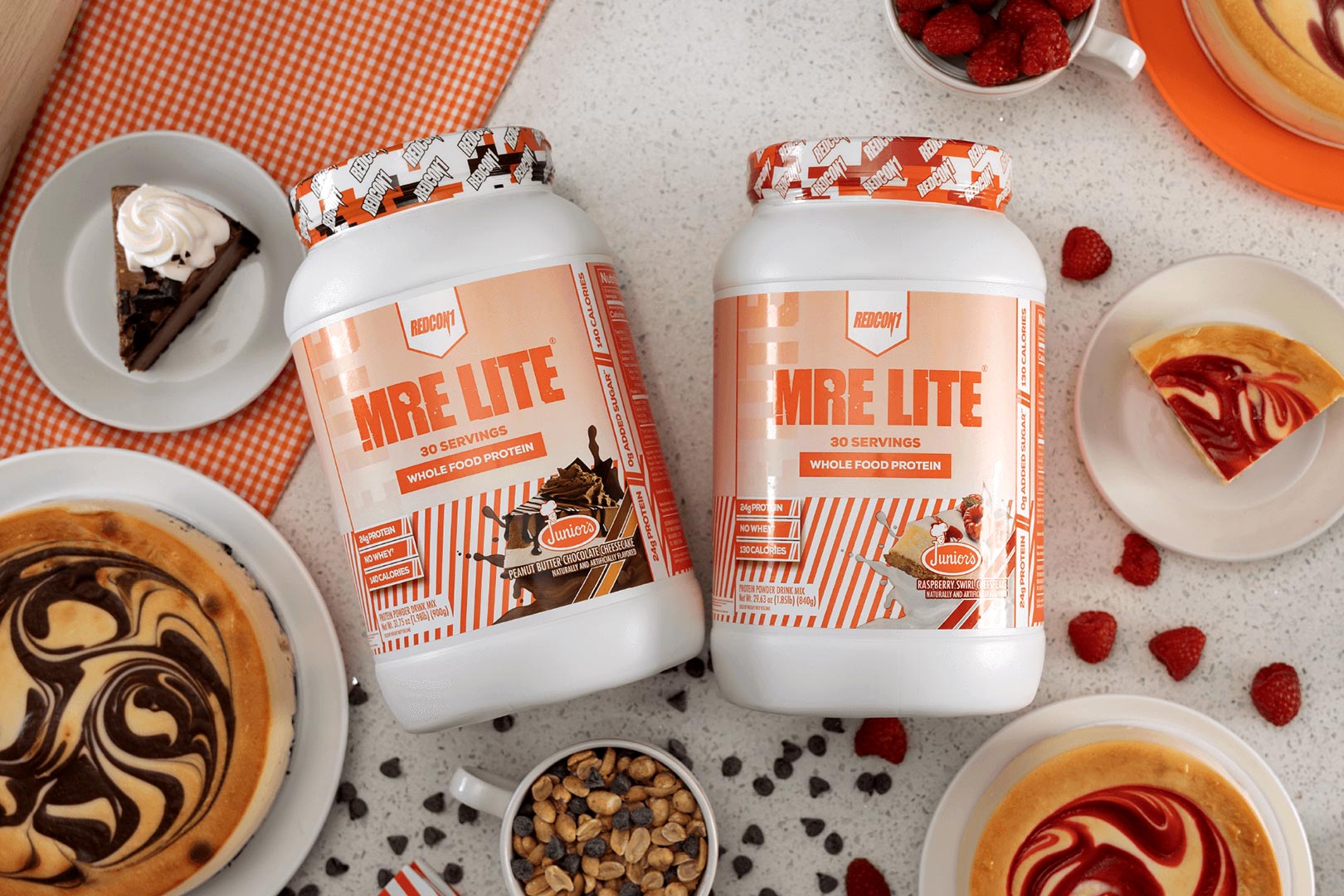 Last month we got the first-ever authentic flavor collaboration from our two-time Brand Of The Year winner, Redcon1, where the reputable supplement company teamed up with iconic restaurant chain Junior's, more specifically Junior's Cheesecakes. The two came together to create a special edition flavor of Redcon1's nutritious and protein-packed whey-free protein powder MRE Lite, with Junior's Raspberry Swirl Cheesecake.
In the initial post on Redcon1 collaborating with Junior's for an authentic flavor of protein powder, we suspected there might be more products coming from the two later down the road as Junior's has quite a variety of cheesecakes available. This week the brand has gone ahead and followed through on that suspicion releasing a second flavor of MRE Lite put together in partnership with Junior's based on another delicious cheesecake.
Now in stock and available for purchase directly from Redcon1's online store is a special edition Junior's Peanut Butter Chocolate Cheesecake MRE Lite at $24.99 for a tub of 20 servings. The product has all of the same great nutrition fans have come to expect from the supplement in 24g of protein a serving, 4g of carbohydrates, 2.5g of fat, and a calorie count of 140, all alongside an authentic decadent Junior's cheesecake experience.