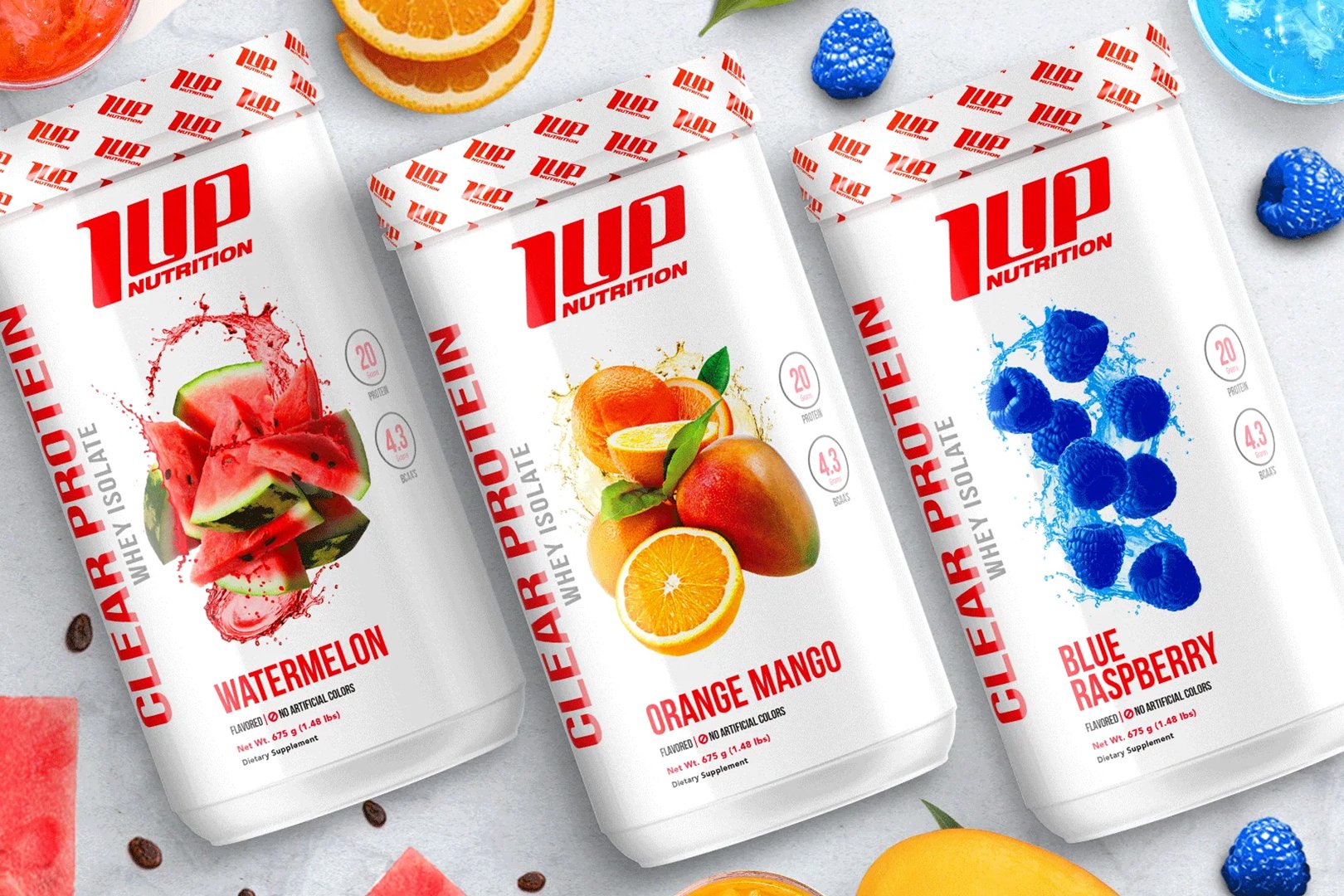 The clear sub-category of protein powder is growing just as quickly as the world of hydration and the now incredibly saturated energy drink market, with brands coming out with their take on the type of supplement at an almost weekly pace. The active and lifestyle nutrition company 1 Up Nutrition has just thrown its entry out there with the whey isolate-powered Clear Protein, debuting in three deliciously refreshing fruit-themed flavors.
1 Up Nutrition Clear Protein follows the same approach seen in many other clear-style protein powders like the colorful competitor SEEQ, Vast's AWhey Clear, and All Stars similarly named Clear Isolate Whey Protein, by relying on premium whey isolate to provide a clean nutrition profile. The supplement delivers a respectable 20g of protein in each of its 27g servings with no sugar, carbohydrates, or fat, leaving the leanest level of calories you could ever get from 20g of protein at 80.
As for the flavor side of 1 Up Nutrition's Clear Protein, it sticks to the trend, and as mentioned above, it has three fruity tastes to choose from. The menu is made up of Blue Raspberry, Watermelon, and Orange Mango, all classic flavors commonly seen for pre-workouts and amino cocktails. The price of the supplement is the same as the brand's whey isolate ISO Protein at $55.99 for a tub of the same amount of servings but for slightly fewer servings and 20% less protein per serving.