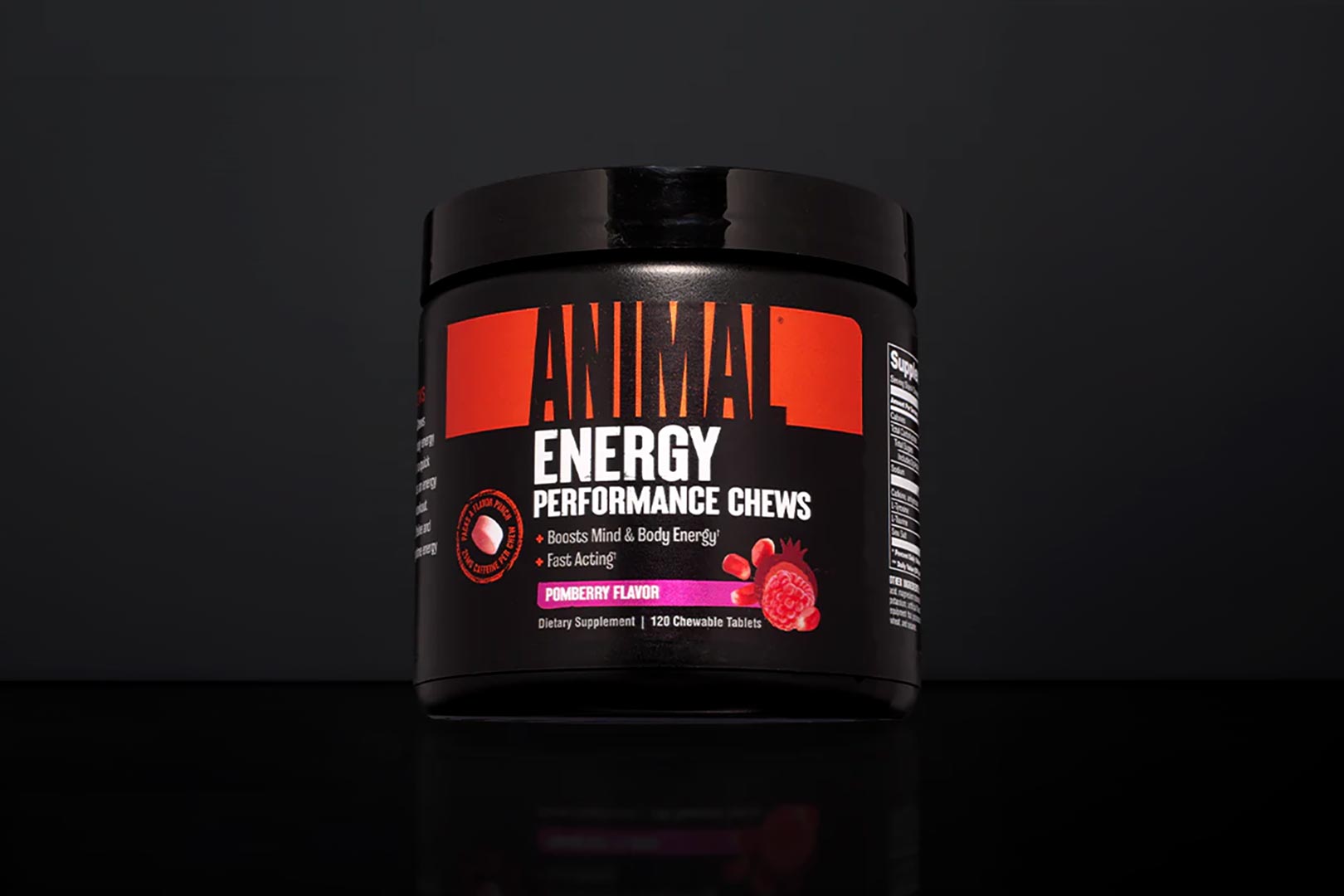 Animal has made several significant moves in the last year, especially the first half of 2022, when it went on a spree, launching a bunch of completely new supplements, including its first-ever women's product, the all-new Animal TNT, and the deliciously meaty protein snack, Beef Biltong. Another big drop from the legacy sports nutrition brand in 2022 was a family of creatine supplements in Creatine Chews, Creatine XL, and Micronized Creatine.
One of the more interesting products from that list was Creatine Chews, as not only did it see Animal put together its first real dedicated creatine competitor, but it also utilized a format outside of the traditional pill and powder formats. Starting this month, Creatine Chews isn't the only supplement the iconic company has available in the chewable format, thanks to the launch of Animal Recover & Restore and Energy Performance Chews.
Those two products see Animal take that chewable tablet format and merge it with ingredients for energy in Energy Performance Chews, featuring a gram each of taurine and tyrosine for focus, and, of course, the king of energy, caffeine at 100mg. As for Recover & Restore Performance Chews, those come with 2.275g of glutamine, a lighter amount of taurine at 250mg, and half a gram of BCAAs, in an effort to support recovery and repair.
Being the format that they're in, Animal's Recover & Restore and Energy Performance Chews do have some nutrition at 4g of carbohydrates a serving with about half of that sugar for a reasonably low total of 20 calories. The supplements have already been made available through the brand's own online store, both packing 30 servings a tub for $29.95, but they come in different flavors with Tropical Mango for Recover & Restore, and Pomberry for Energy.