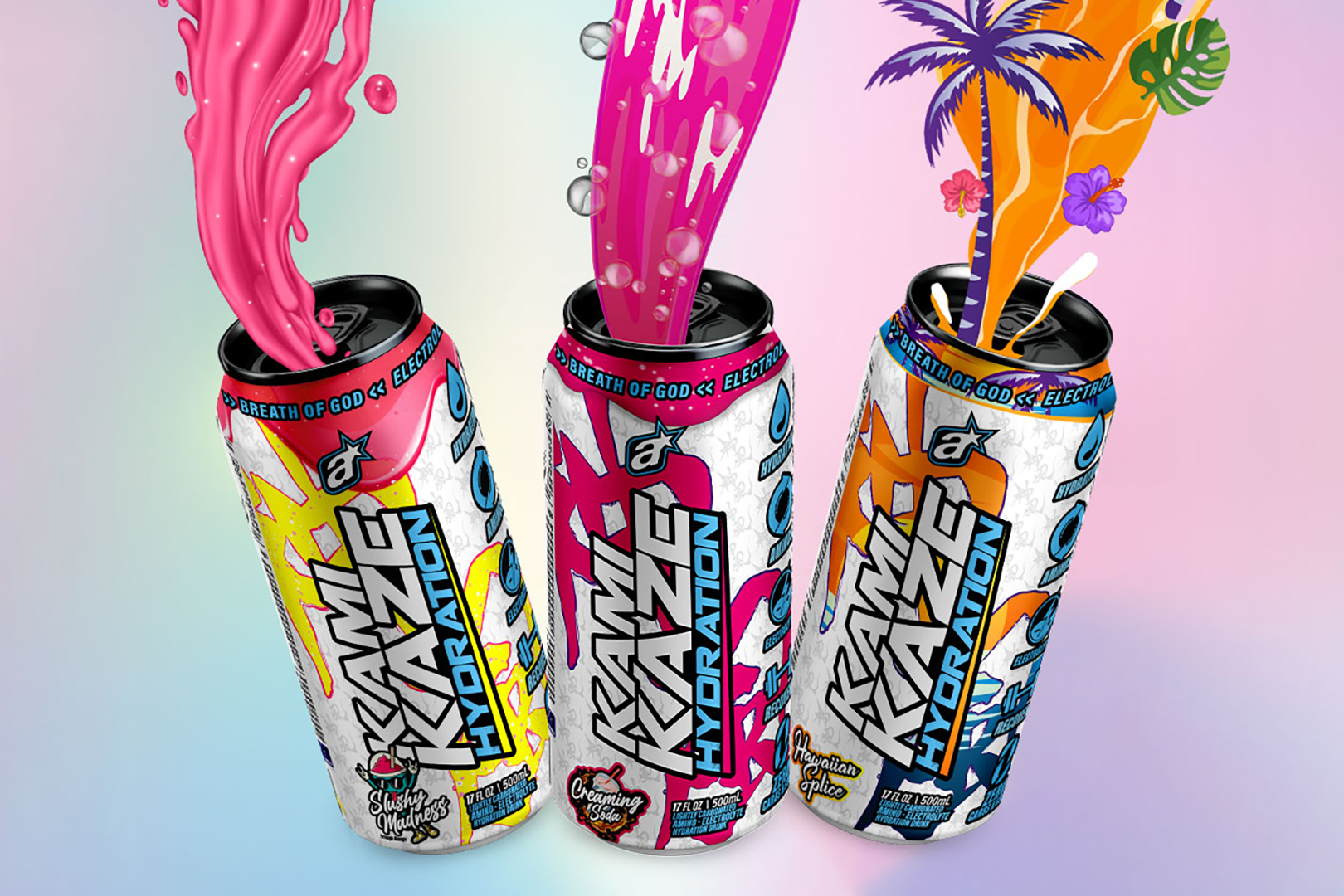 The beverage spin-off of Athletic Sport's original pre-workout in the carbonated and canned Kamikaze Energy drink may be less than a year old and only hit the market near the end of last year, but it has already managed to establish itself relatively strongly throughout its home country of Australia. The brand has remained busy and even added more tastes to the menu of the product, and now it's releasing another beverage in Kamikaze Hydration.
As the name of Athletic Sport's second functional drink says, Kamikaze Hydration is a hydration and performance-supporting product, and unlike Kamikaze Energy, it doesn't come with caffeine or any other stimulants for that matter. The brand has packed the half-liter beverage with coconut water, Himalayan pink salt, a reasonable and combined 5g of various amino acids, and to add a bit of mental focus to the experience, there is n-acetyl-l-tyrosine.
Kamikaze Hydration keeps things nice and clean on the nutrition side, with absolutely no sugar or carbohydrates, leaving a non-existent calorie count. Athletic Sport is rolling out its hydration drink in slightly fewer flavors than Kamikaze Energy, with three in Creaming Soda, Slushy Madness Orange Mango, and Hawaiian Splice. As mentioned, the brand already has impressive distribution in Australia and neighboring New Zealand thank to its energy drink, so expect to see this in as many places.