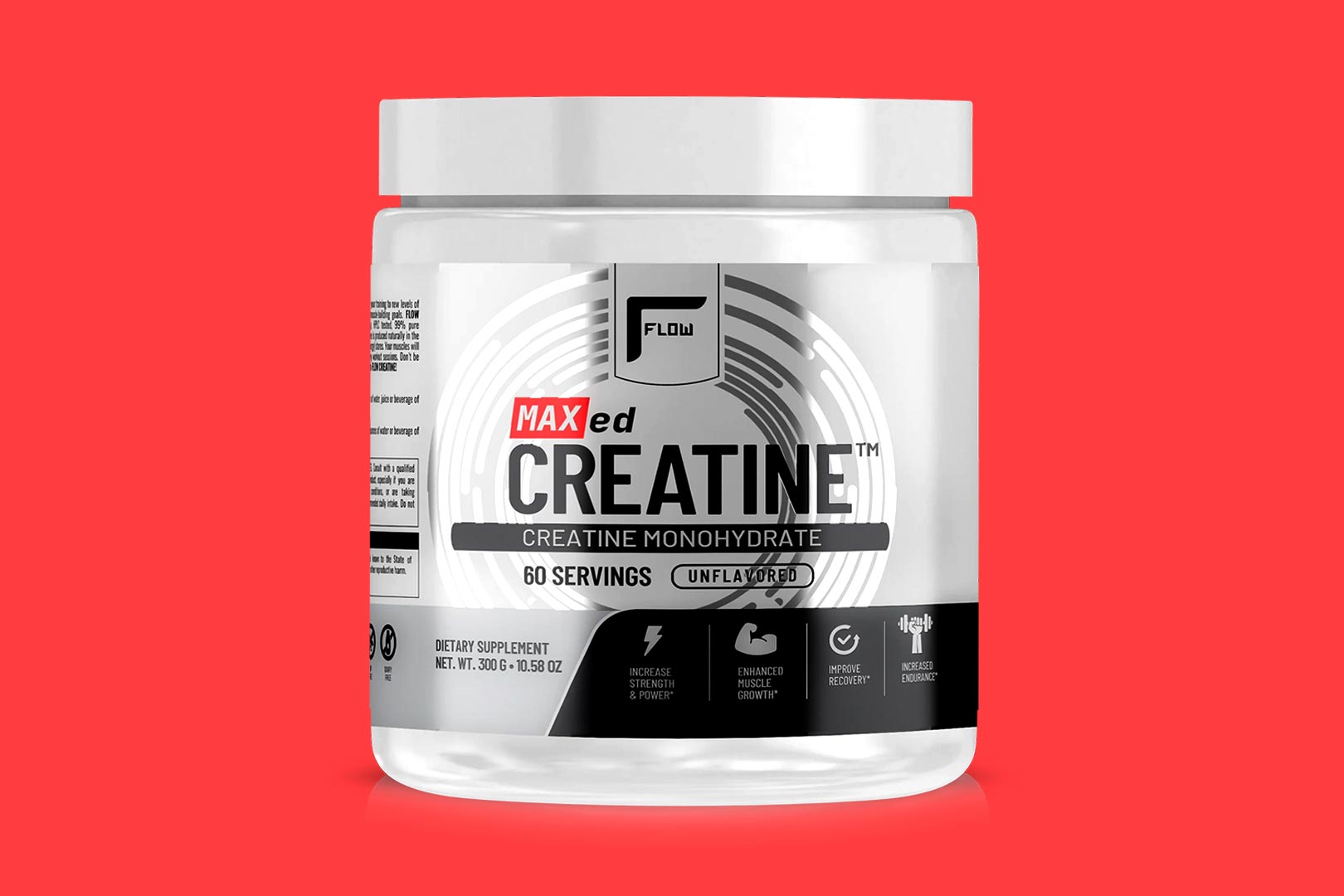 Flow Supplements has introduced a creatine product that is a little bit more than your traditional, standalone, bulk tub of unflavored creatine monohydrate. The supplement is named MAXed Creatine, and the first part of that title is what makes it a bit different. The brand has partnered with the manufacturer NutraBound to use its impressively innovative MAX Catalyst-based MAXed Creatine, which is an absorption-enhanced creatine.
MAXed Creatine from Flow Supplements comes with 60 5g servings a tub, and inside each of those servings is a precisely balanced blend of creatine monohydrate and MAX Catalyst absorption-supporting black pepper extract. What's so special about MAX Catalyst and some of Nutrabound's other offerings that utilize it, like MAXed Beta-Alanine and MAXed Caffeine, is that the black pepper has been optimized for each ingredient it's paired with to ensure that you simply get more out of it.
Flow Supplements' MAXed Creatine is indeed a step up from standard creatine monohydrate, and while it is still geared towards improving and enhancing muscle strength and power, it does so with much better uptake on the creatine side. The creatine product is available starting this month over at flowsupps.com, and it's price is a bit above regular creatine but nothing unreasonable considering the benefits you get at $27.99 a tub.