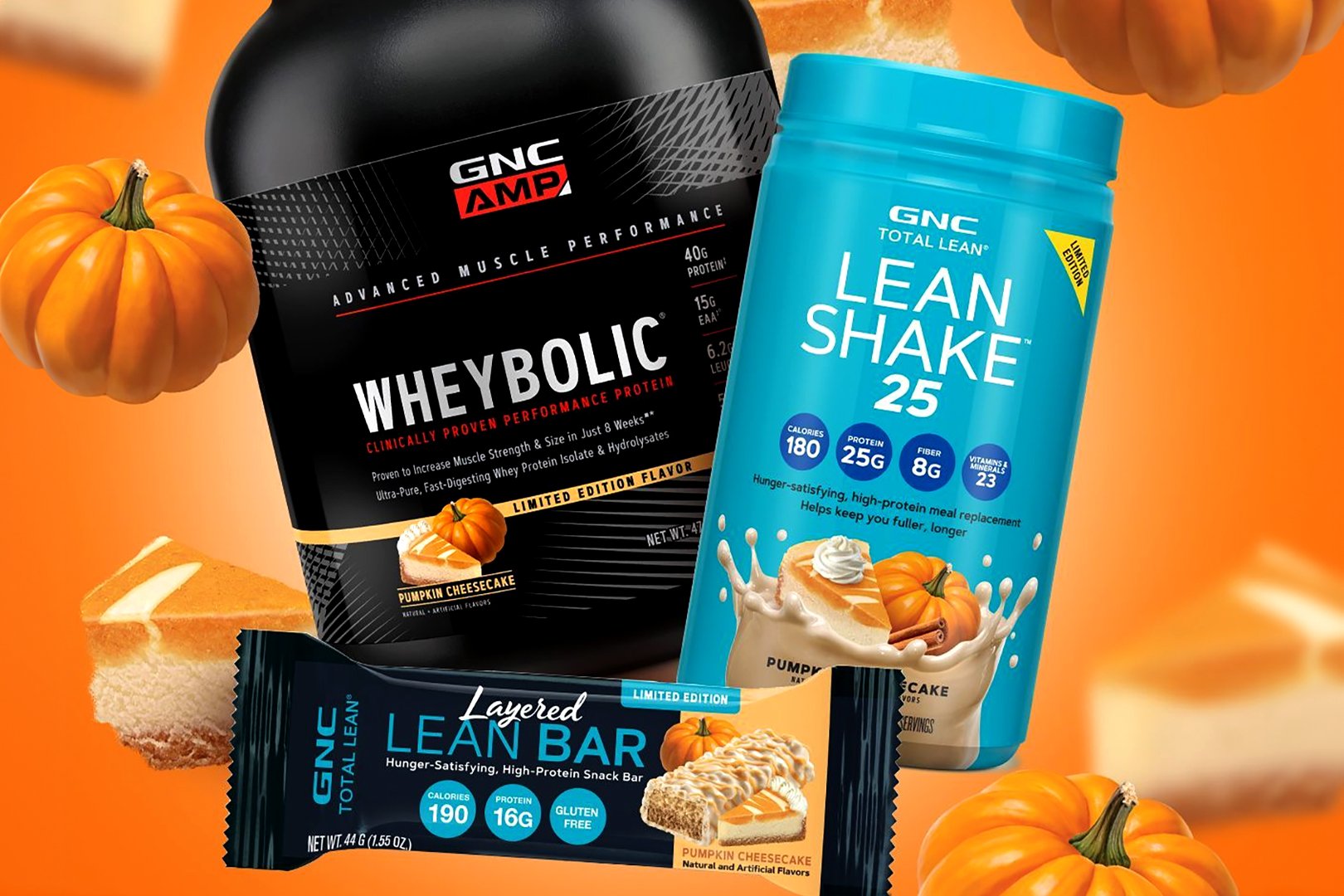 It is that time of the year again when pumpkin season slowly creeps in, with sports nutrition companies and functional food creators slowly bringing out their pumpkin-themed supplements and products, week by week. Here today, we have GNC getting in on the fun and rolling out a pumpkin flavor for three separate items, all under its own brands, and they're all now available in its many stores and online over at gnc.com.
The products the retailer and brand GNC has launched all in the same Pumpkin Cheesecake flavor are the meal replacement Lean Shake 25 reinforced with a selection of vitamins and minerals, the Total Lean Series Layered Lean Protein Bar, and the advanced protein powder GNC AMP's Wheybolic. The items come with all of the same main ingredients, nutrition, and highlights found in the many other flavors already out there.
For those interested in the prices you'll pay for the pumpkin season supplements, the Pumpkin Cheesecake Lean Shake 25 will cost you $39.99, a box of nine of the Layered Lean Bar is $21.99, and the premium protein powder Wheybolic is $69.99. GNC's semi-annual Live Well Sale is also still running, where almost everything it has available is buy two get one free, and, of course, the Pumpkin Cheesecake items are included.