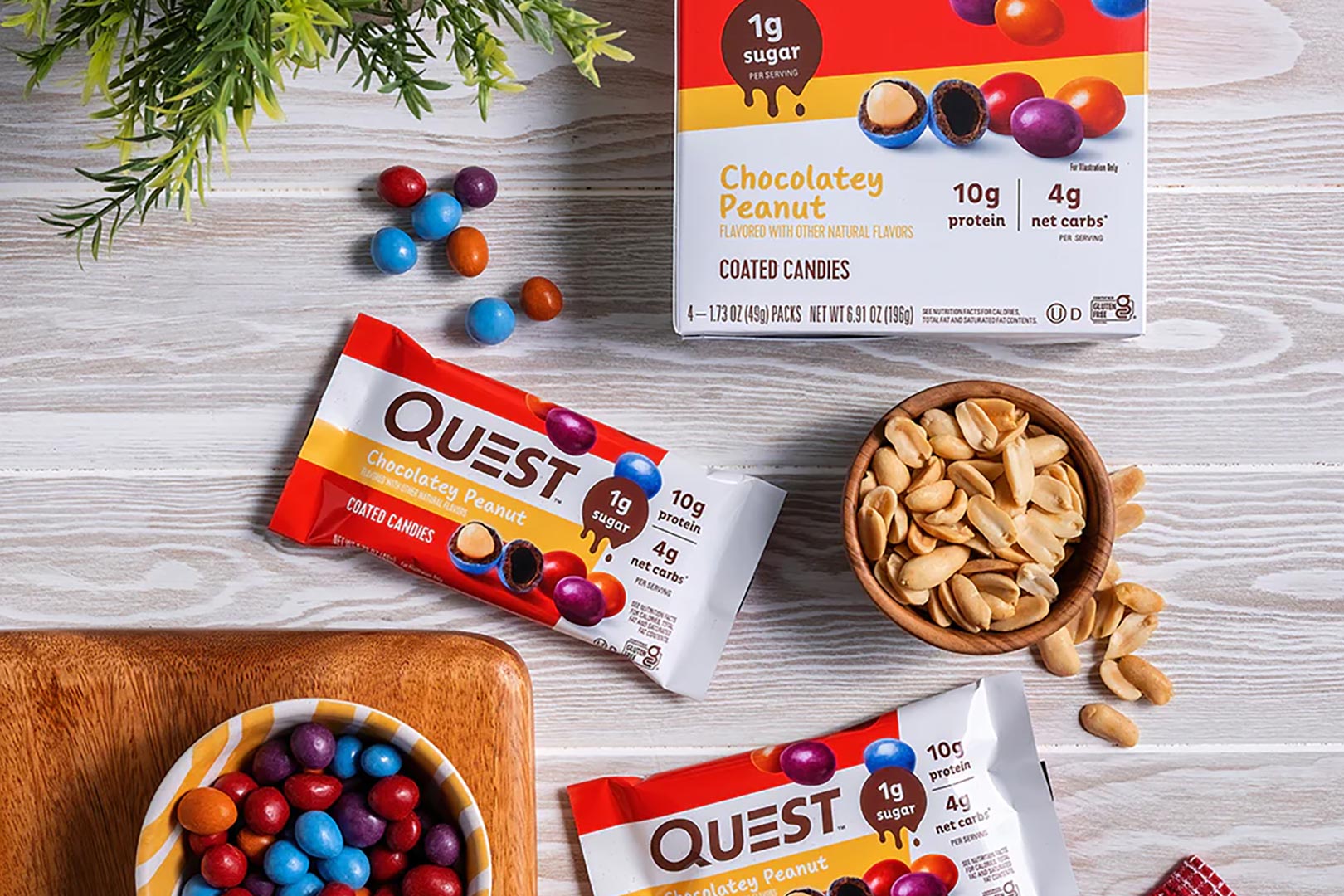 Quest Nutrition's Candy Series has been a delicious addition to its family of functional foods ever since it debuted with Quest Candy Bar in the ridiculously enjoyable Gooey Caramel Peanuts flavor. The Quest Bar innovator has since grown the series well beyond that original product with more flavors of the Quest Candy Bar, a smaller snack-sized alternative, and the introduction of its on-point Peanut Butter Cups.
The iconic protein snacking company Quest Nutrition is expanding its Candy collection once again this month, introducing Chocolatey Coated Peanut Candies. The product is the same as the yellow-branded peanut M&M's, with crunchy peanuts covered in chocolate and wrapped in a colorful shell. Of course, coming from Quest Nutrition, there is a functional twist, with these being higher in protein and much lower in sugar.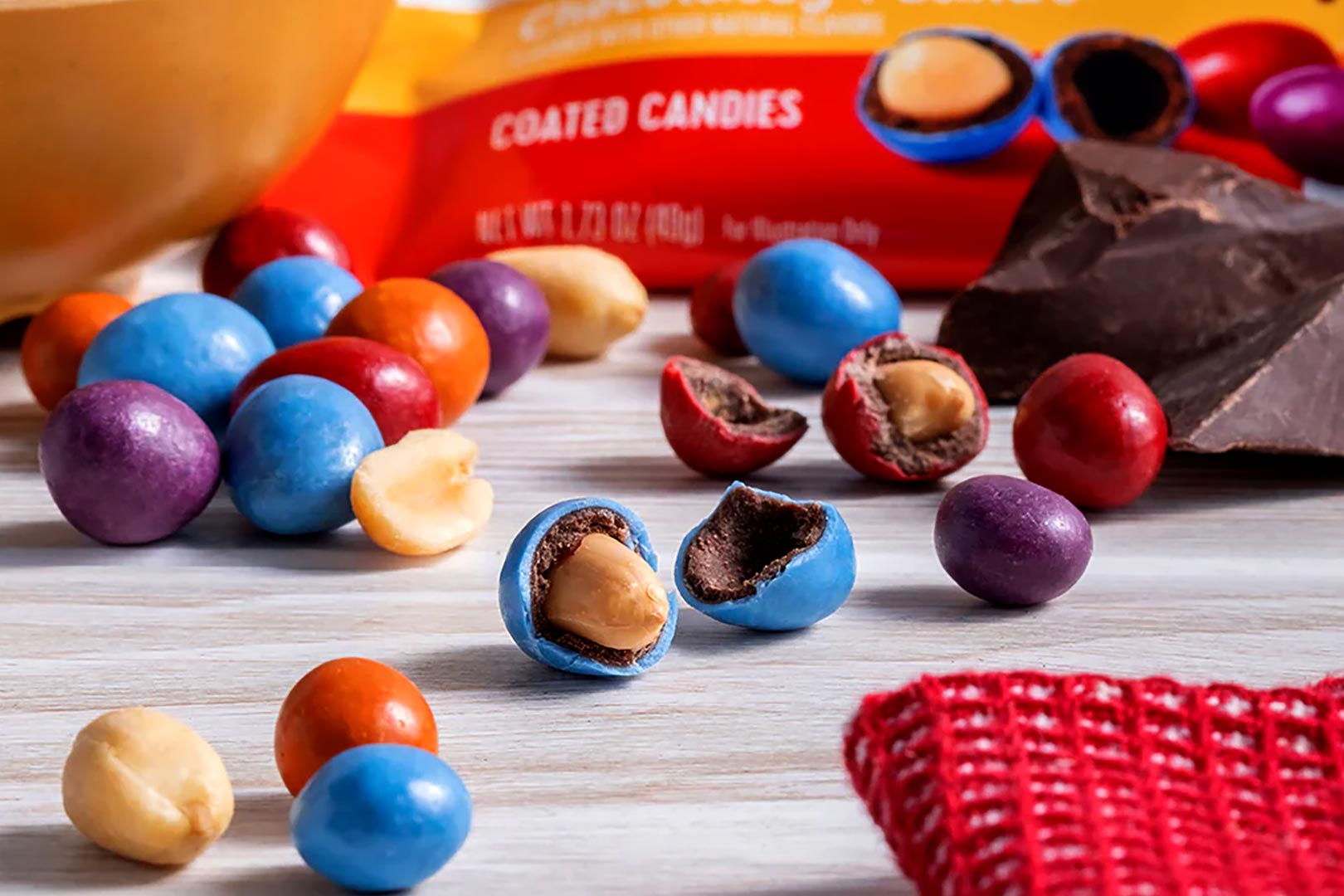 Chocolatey Coated Peanut Candies from Quest Nutrition come in sizeable 49g bags, a little lighter than a single Quest Bar, and provide 10g of protein from the peanuts and whey isolate, 13g of fat, and 4g of net carbohydrates, with only a gram of that sugar, none of which is added sugar. The calorie count on a whole bag is 180; now, if you compare that to 49g of peanut M&M's, that has 5g of protein, a bit more fat at 14g, 29.75g of carbohydrates, 24.5g of that sugar, and a calorie count of 245.
Quest Nutrition is an expert when it comes to healthy snacks, and it's been able to show that even more with its better-for-you Candy Series, as the products in it have very obvious and familiar sugar-filled counterparts. Chocolatey Coated Peanut Candies is another example of how good the brand is at what it does, and you can grab the undoubtedly tasty protein treat from its website at $10.99 for four or $23.99 for a box of 12.