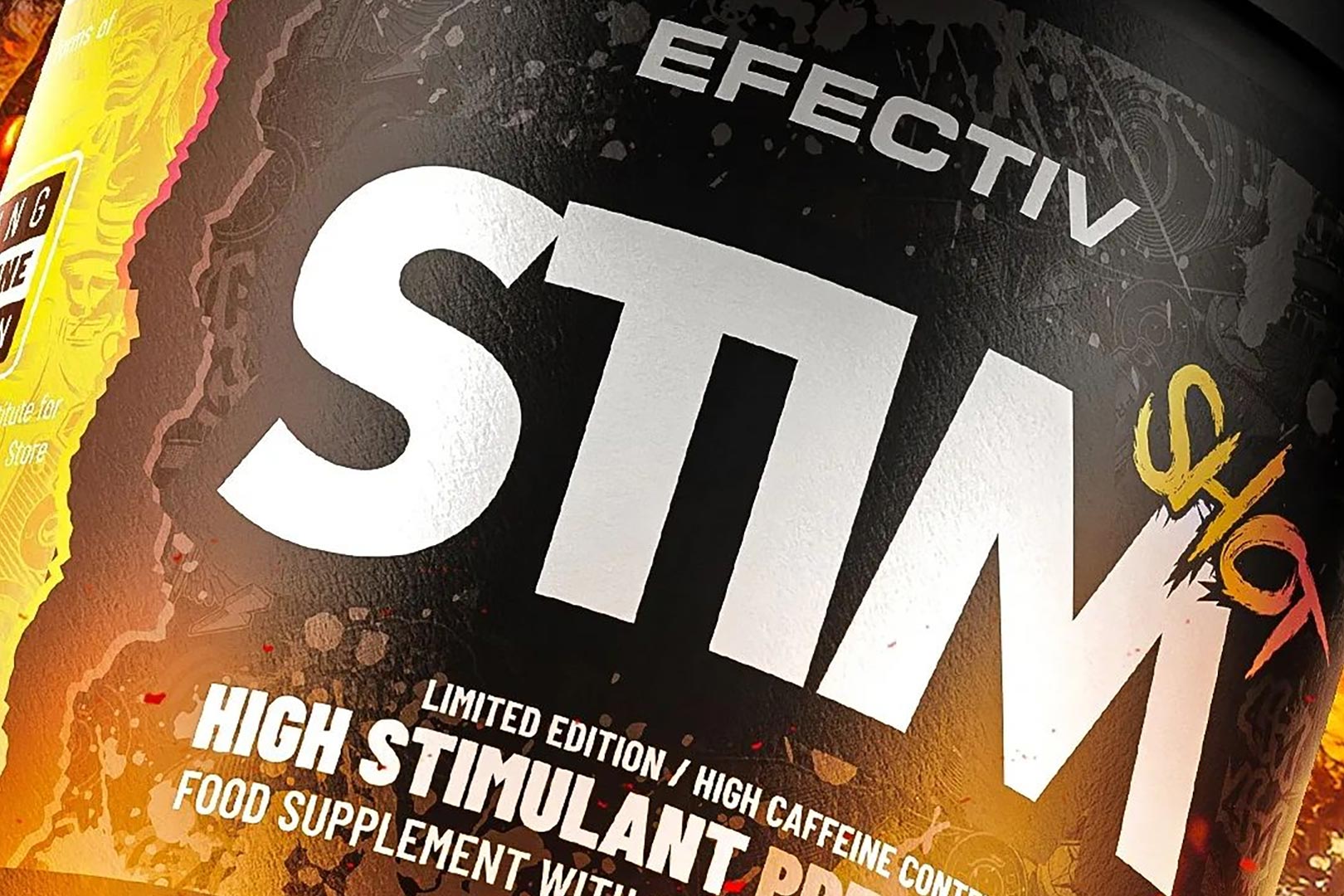 Efectiv Nutrition in the UK already has a strong selection of pre-workouts and even stackable standalone complementing products. There is Advanced Pre-Workout, Project Pump, Elite, The Edge, Project Stim Caps, and the ingredient-named versatile items, enXtra, PeakO2, and Creatine. Further strengthening its position in the highly competitive category, this week, the brand has dropped another pre-workout in Efectiv Stim Shot.
As you can probably gather by the name, Efectiv Stim Shot is similar to Project Stim Caps in that it's a high-stimulant supplement, focusing primarily on the stimulating benefits of intense energy and mental focus. The formula powering the supplement certainly reflects that approach, although outside of the energy and focus effects, the brand has thrown beta-alanine into Stim Shot at 3.5g to support performance and endurance.
Alongside the beta-alanine, Efectiv Stim Shot comes with a potent blend of stimulants in 350mg each of juniper berry extract, 200mg of potent juglans regia, 100mg of citrus aurantium, niacin, and a strong level of caffeine at 350mg. That is more than enough to deliver the supplement's promised blend of high-powered energy and noticeably enhanced focus, and because it's all about stimulants, the formula squeezes into a small 6g serving.
Efectiv Nutrition's stimulant-heavy Efectiv Stim Shot is a great addition to its extensive selection of pre-workout supplements, creating something for fans who are purely after an intense hit of energy as opposed to something more comprehensive and well-rounded. The relatively simple formula not only results in that small 6g serving size but also a low price tag of £14.99 (18.56 USD) for a tub of 20 servings in a Peach Rings flavor.