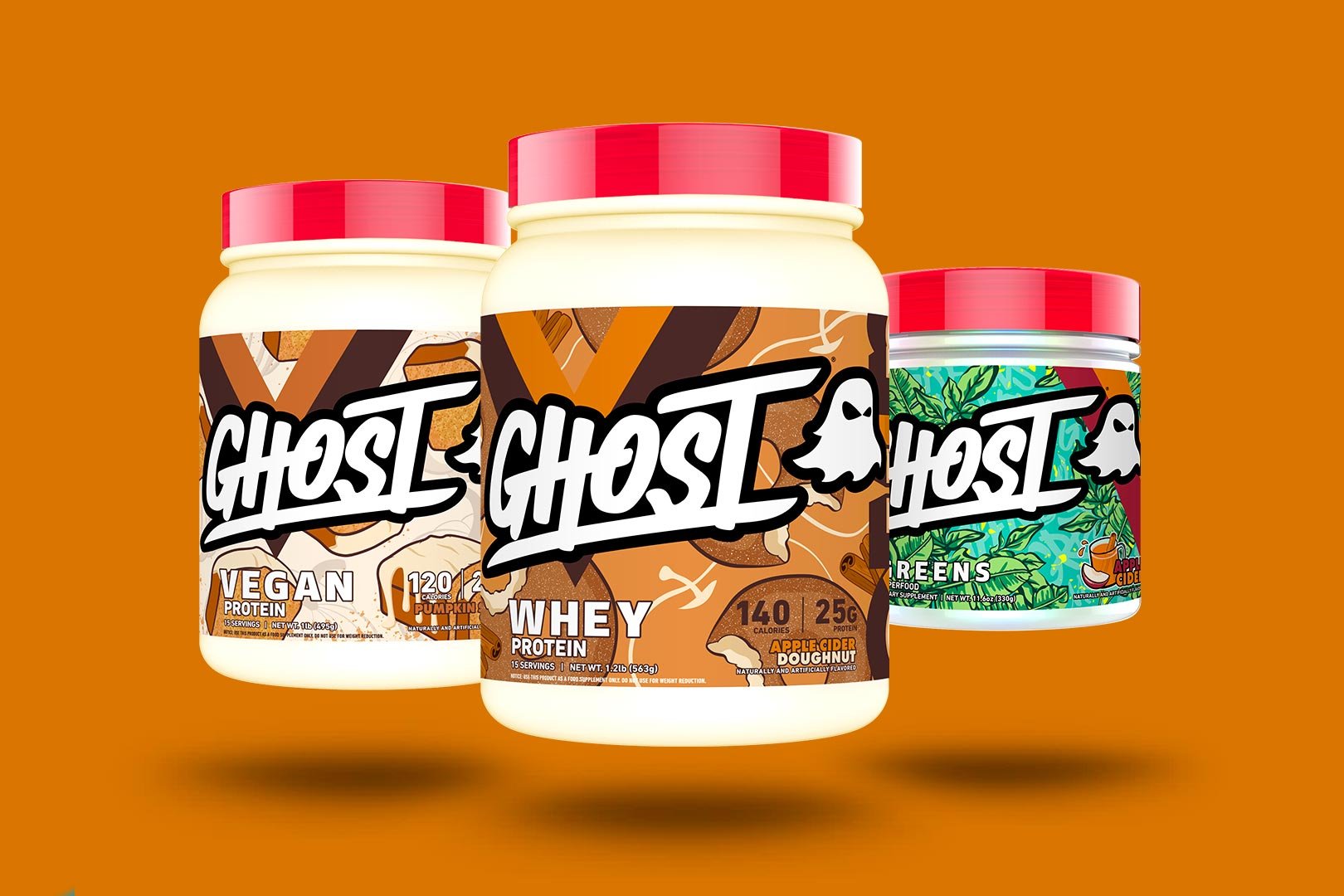 For fall last year, the original lifestyle supplement company Ghost launched three special edition flavors themed around the season, two of them for the brand's Protein Wars-winning Ghost Whey protein powder and the other for its great-tasting superfood formula Ghost Greens. The brand is, of course, back for another year here in 2023 with a fresh new selection of limited-time tastes for three separate supplements.
Ghost's fall collection for this year includes the return of Apple Cider Ghost Greens and another flavor that's back from last year in Apple Cider Doughnut for the reliably delicious protein powder Ghost Whey. The third and final entry in the seasonal lineup is the completely new creation Pumpkin Spice Cake, and this one is for a protein powder but not Ghost Whey; it's been crafted for the always impressive Ghost Vegan.
All three of Ghost's limited-run fall flavors — Apple Cider Ghost Greens, Apple Cider Doughnut Ghost Whey, and Pumpkin Spice Cake Ghost Vegan — are going live and becoming available at 1PM Eastern Time in exactly one week from today, on Wednesday the 27th of this month. You'll be able to grab them directly through the brand's official online store where you can always save a strong 20% using the coupon "LEGEND".