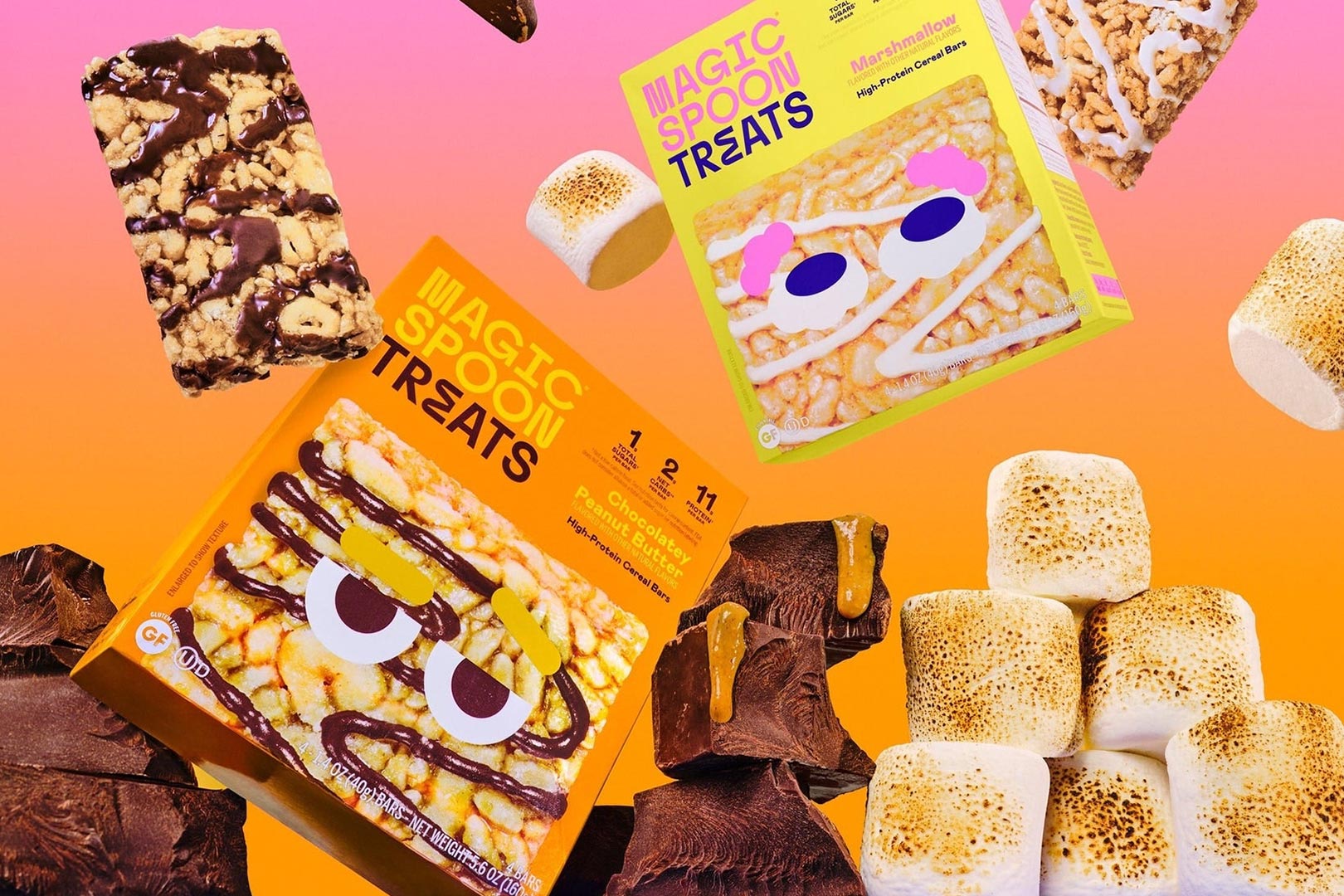 Magic Spoon entered the protein bar space about a year ago with the Grain-Free Cereal Bar, providing a reasonable 10g of protein a piece, just a gram of sugar, and 130 calories in two classic flavors: Cookies and Cream, and Cocoa Peanut Butter. The product does not appear to be on the functional brand's website anymore, although a completely new competitor in that format has surfaced in Magic Spoon Treats.
Magic Spoon Treats is a Rice Krispie Treats-style snack featuring a main body made of crispy, puffy, and fluffy pieces, all pushed together and topped with a squiggle of flavor. There are two tastes available for the product in a sweet-sounding Marshmallow and Chocolatey Peanut Butter. The options have the same sort of nutrition profile, giving yoy 11g of protein, primarily from casein, 17g of carbohydrates, but only 1 to 2g of that net carbs thanks to its use of allulose, 6g of fat, and 130 calories.
Magic Spoon Treats are already listed and available for purchase directly from the brand's online store over at magicspoon.com, and as the brand does with many of its products, there are a few ways to purchase the high-protein cereal bars. Straight from Magic Spoon, you can get four boxes of four bars, so 16 in total at $39, all in the same flavor or split into eight of each flavor, with cereal combo bundles also available for purchase.