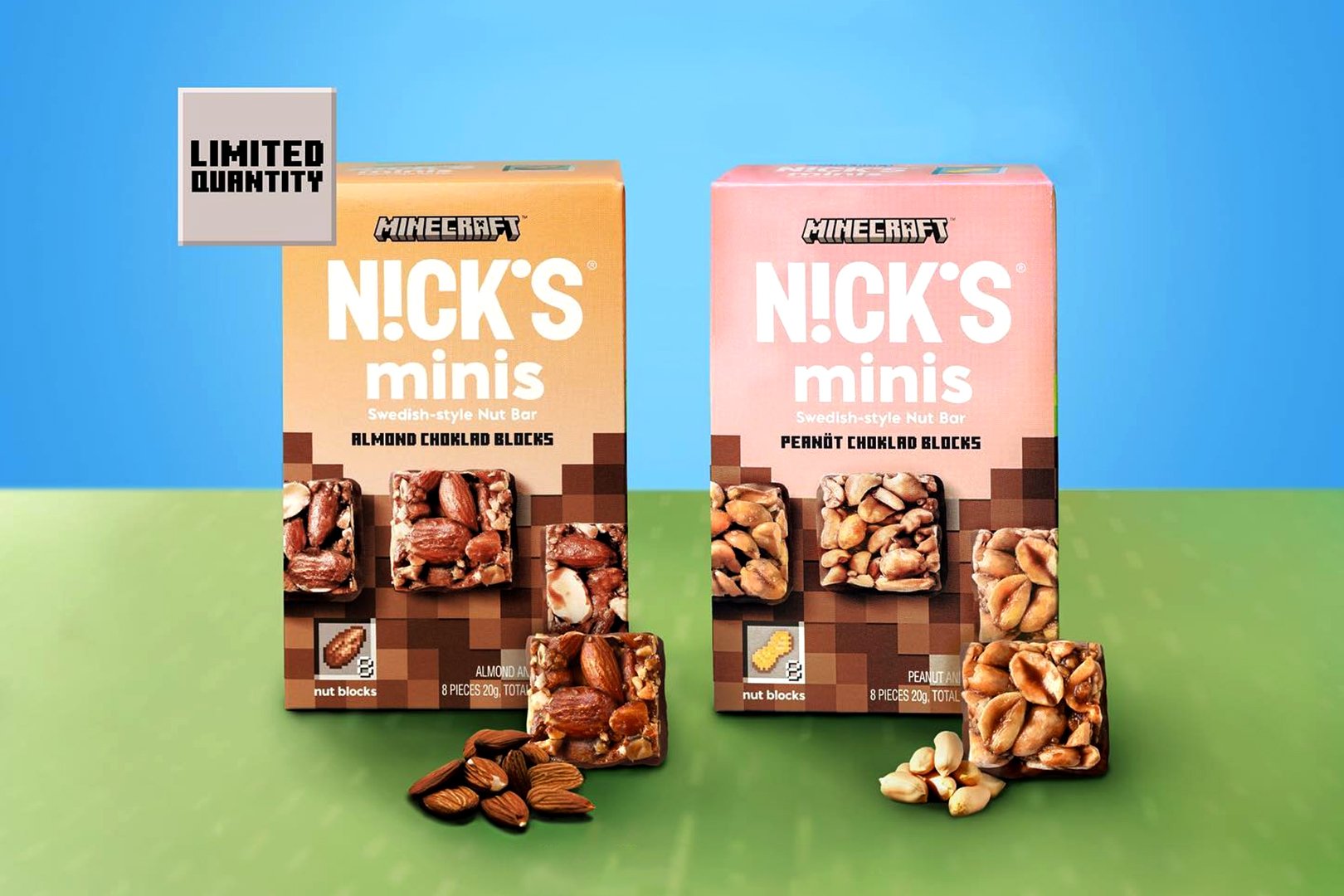 The creative, functional specialist Nick's has all sorts of snacks and treats in its catalog, both traditional and frozen, such as its ridiculously delicious Cookie Kräm and items in the usual bar format. Among that list of bars are the Peanut Crunch and Almond Crunch Nut Bars, featuring a layer of solid chocolate along the bottom, a crunchy body of nuts, and a keto-friendly nutrition profile with just 2.8 to 3.7g of net carbohydrates.
Nick's appears to have taken its already available Peanut Crunch and Almond Crunch Nut Bars and cut them into squares for a special edition product fittingly put together in partnership with the world's best-selling video game, Minecraft. They're called Nick's Minis Nut Bar, and they feature the same sort of build as the original Nut Bar with chocolate and a dense body of peanuts or almonds, but again, they're cut into bite-sized squares.
Nick's and Minecraft's Minis Nut Bar comes in boxes of eight 20g pieces, and it has the same two chocolate peanut and chocolate almond flavors as the regular Nut Bar, although the names of the tastes are Peanot Choklad Blocks and Almond Choklad Blocks. We suspect the nutrition on this is about half of Nick's Nut Bar, as it is exactly half the size, like 2.4 to 2.9g of protein, 1.4 to 1.8g of net carbohydartes, and around 86 calories.