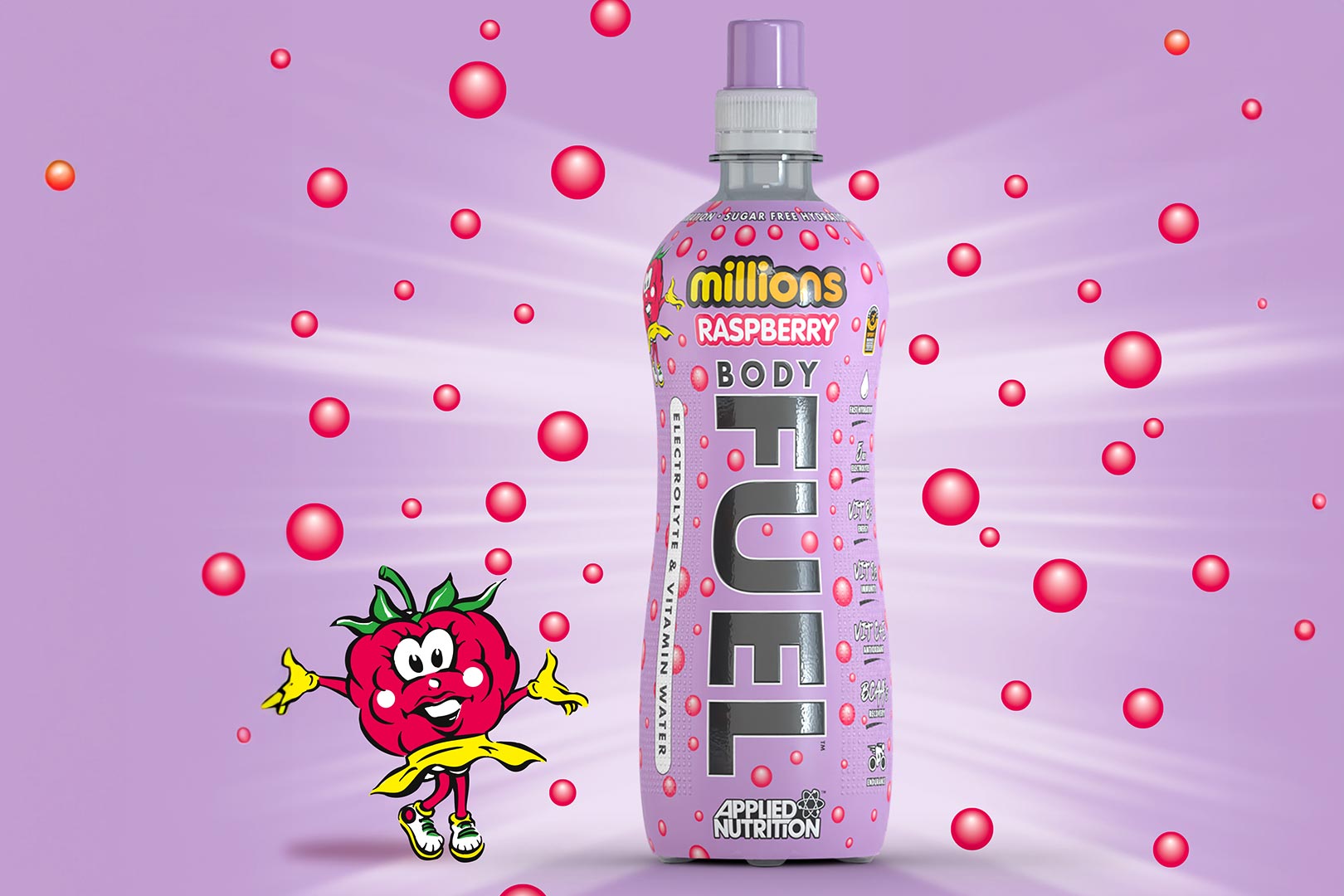 Applied Nutrition has put a lot of focus on its hydration beverage Bodyfuel, ever since it made its debut, and rightfully so after it revealed it sold 4,000,000 units in its first four months of being available. The UK-based brand has continued to add flavors to the product, including Rocket Ice Lolly, the Paddy Pimblett collaboration Paddy Punch, and the authentic Love Hearts candy, and yet another one of those creative extensions will be arriving at the beginning of next month.
Applied Nutrition has taken the covers off its next authentic flavor collaboration, similar to the Love Hearts Bodyfuel, put together in partnership with the legendary candy company Swizzels. For its next flavor, the brand is teaming up with the miniature Millions candy, which is a UK sweet very similar to the classic Nerds. Applied has specifically turned the Raspberry flavor of Millions into an option for Bodyfuel, with all of its usual highlights in electrolytes, BCAAs, and zero sugar.
This is actually the third time we've seen a sports nutrition brand partner with Millions candy for an authentic flavor experience; the others were Bulk with a whole family of supplements and the gaming specialist Sneak. Applied Nutrition's partnership with the nostalgic candy, Raspberry Millions Bodyfuel, is launching in a few weeks on the first day of October.