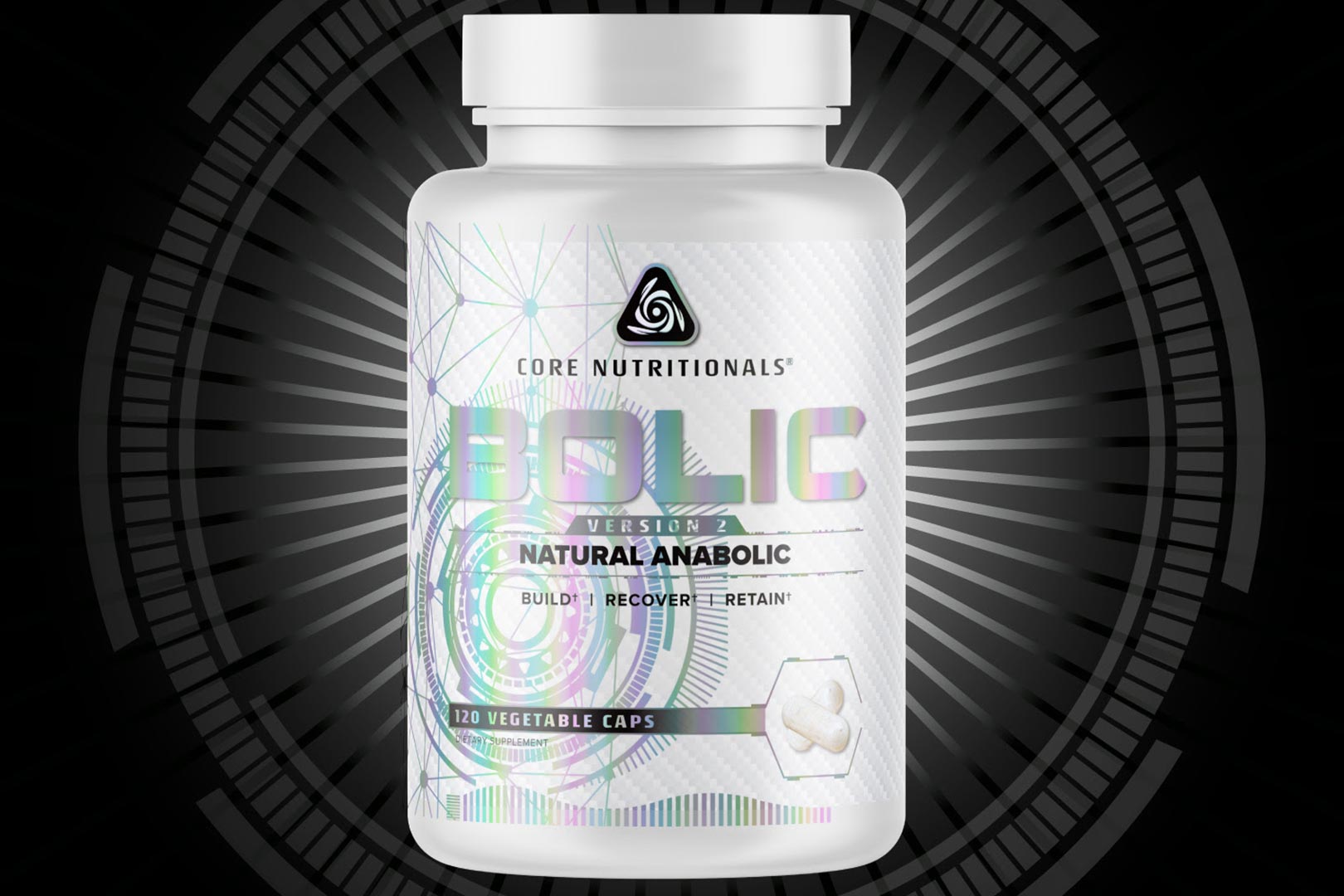 Core Bolic has been a long-standing muscle-building supplement in the Core Nutritionals catalog, and for 2023, it has been revamped rather significantly to the extent that nothing in the previous edition is in the sequel. The reformulated product is named Core Bolic Version 2, similar to the brand's reputable pre-workout Core Fury Version 2, and again, the alternate title is fitting as the anabolic formula has undergone several changes.
Core Nutritionals' revamped Core Bolic Version 2 is based around the artificial intelligence-discovered PeptiStrong, promoted to support muscle growth, recovery, performance, and endurance, and reduce muscle breakdown. The always well-put-together brand has put a full 2.4g of PeptiStrong into its updated muscle-builder, the same as what you get in the few others with it on the market in Glaxon's Anomaly and SNS Pepti-Plex.
To further support the primary purpose and benefits of Core Bolic Version 2, Core Nutritionals has thrown in a couple of other components in rhaponticum carthamoides from 350mg of maral extract and epicatechin from 300mg of camellia sinensis. To round it all out, the sequel anabolic supplement has 10mg of BioPerine black pepper extract to support uptake and absorption, in turn getting more out of the latest from Core Nutritionals.
Core Nutritionals is making the second iteration of Core Bolic, aptly named Core Bolic Version 2, available for purchase from tomorrow through its online store over at corenutritionals.com. The price of the anabolic product will be around the same as the previous iteration in the area of $60 for a bottle of 30 servings, but the brand does tend to run introductory deals, so expect there to be some discount tomorrow when it drops.