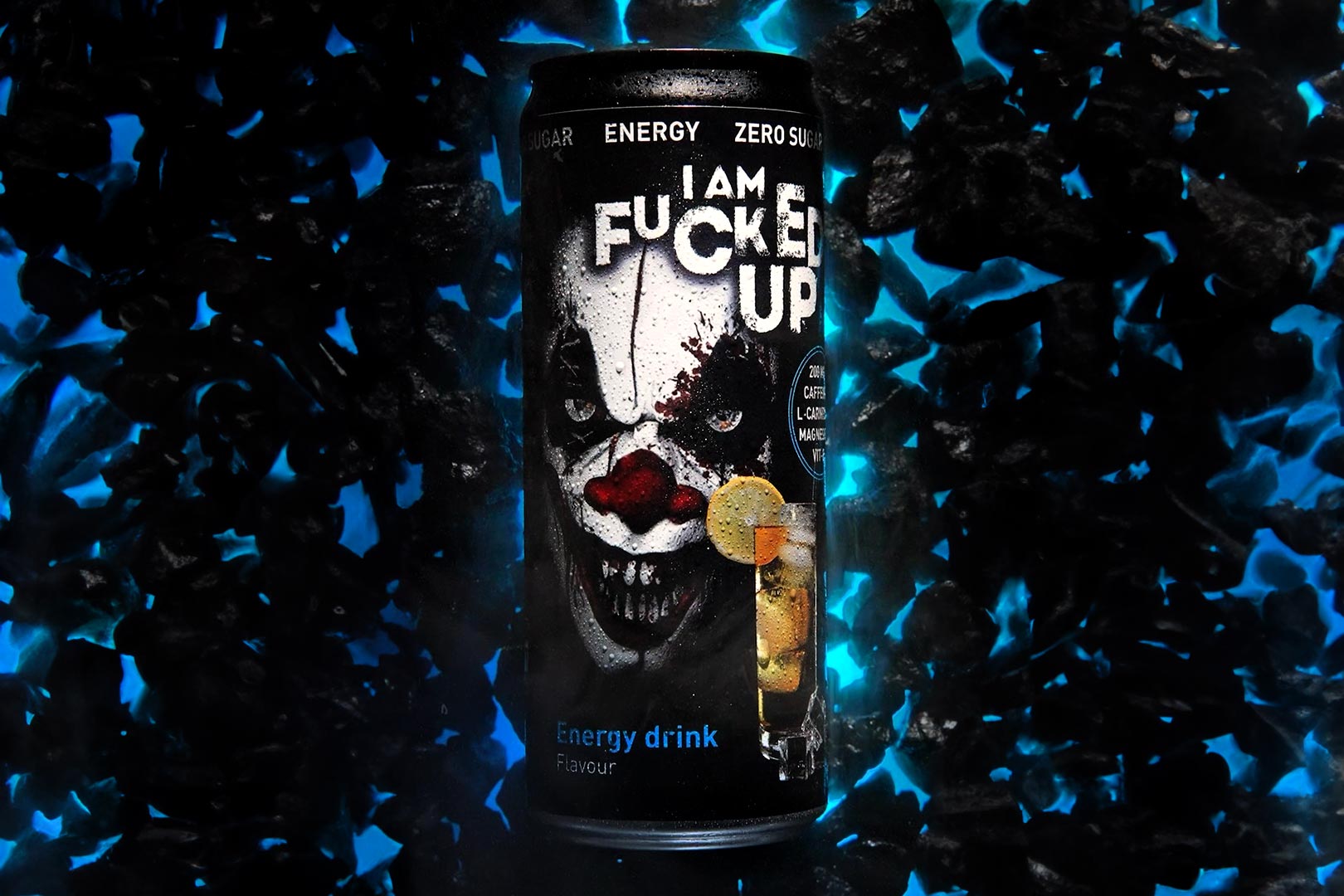 Like many other sports nutrition brands worldwide, the sometimes hardcore company Swedish Supplements recently jumped into the increasingly popular category of energy drinks with an I Am Fucked Up Energy Drink. That is an extension of the brand's stimulant-powered pre-workout of the same name but featuring a slightly simpler formula, more appropriate for the format with 200mg of caffeine, carnitine, and no sugar.
Swedish Supplements debuted its beverage in the one flavor with Raspberry, then added two more to the I Am Fucked Up Energy Drink menu to star this year in Cloudy Apple and a traditional Watermelon. The obviously Sweden-based company seems to have found great success with the product as it's back again this month, rolling out another, in the relatively uniquely-named Energy Drink I Am Fucked Up Energy Drink.
The title of the flavor obviously doesn't tell you much of anything about it, but Swedish Supplements has put a graphic on the can of its Energy Drink I Am Fucked Up Energy Drink, representing the taste. It appears to be a lemonade or a lemon iced tea flavor, and it's out now in the brand's home country, where it certainly has strong distribution and availability.