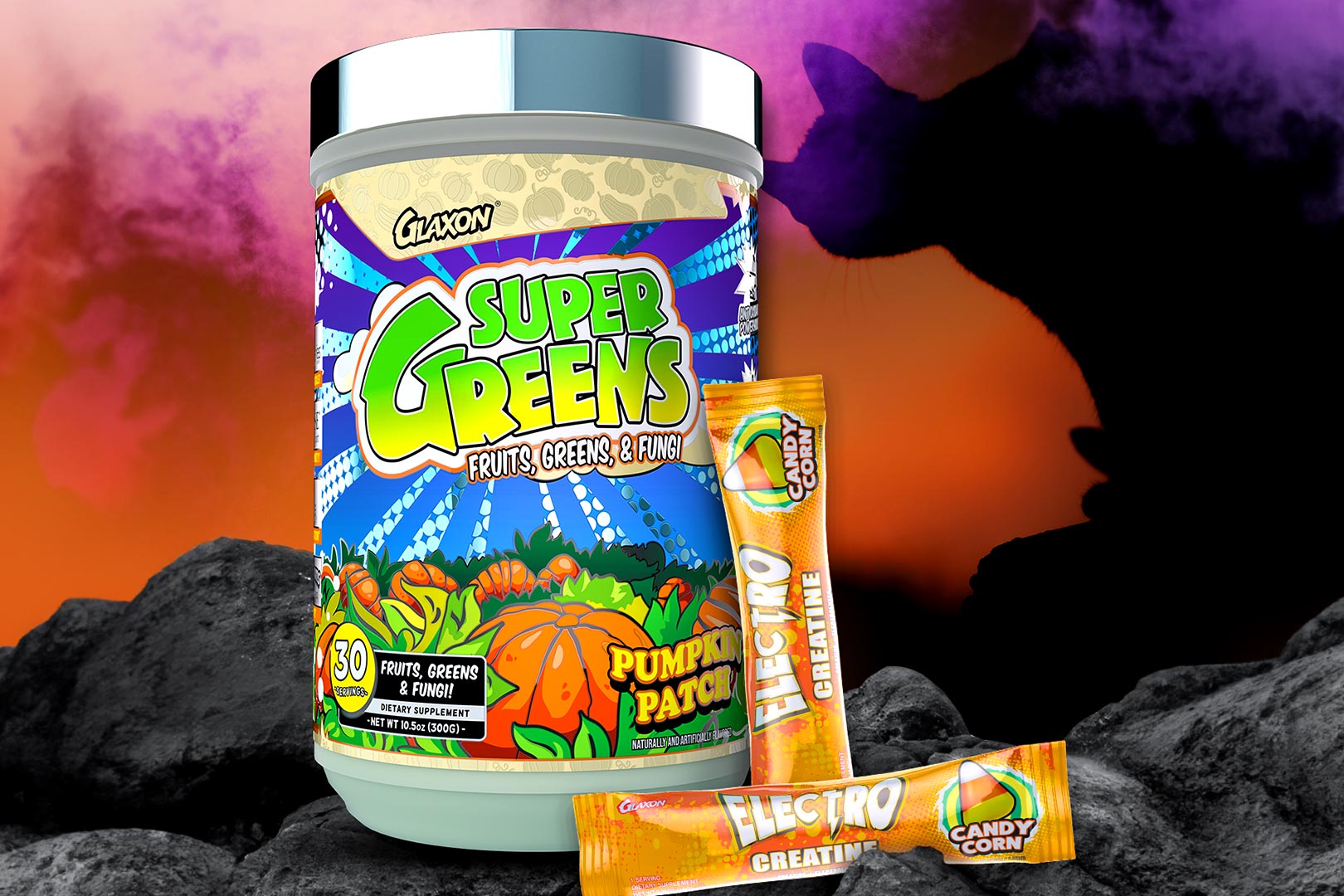 Glaxon is jumping on the pumpkin flavor trend moving into the second month of the fall season, here at the end of October, although it's tied together another sort of celebration in Halloween with two flavors, one each for a popular sports nutrition supplement. Firstly, there is the brand's more traditional fall creation, Pumpkin Patch, put together for the great-tasting superfood formula Super Greens and its over 3g of superfoods a serving.
Launching alongside Glaxon's Pumpkin Patch Super Greens is a limited edition Candy Corn flavor of the hybrid hydration supplement Electro Creatine, which combines the brand's signature Astrolyte blend of electrolytes and a full dose of muscle and strength-building creatine. While you can purchase Pumpkin Patch in full-size tubs of 30 servings, that's not the case with Candy Corn Electro Creatine; it's only available in stick packs.
You can get Glaxon's seasonal Pumpkin Patch Super Greens at the superfood supplement's usual direct price of $54.99 and stick packs of the Candy Corn Electro Creatine at $2.99 each. To celebrate the launch of the fall-themed products, the brand is actually throwing a free single stick of Pumpkin Patch into every order, and keep in mind all of Glaxon's usual coupons still apply plus you get free shipping if you can bump your order to $99.