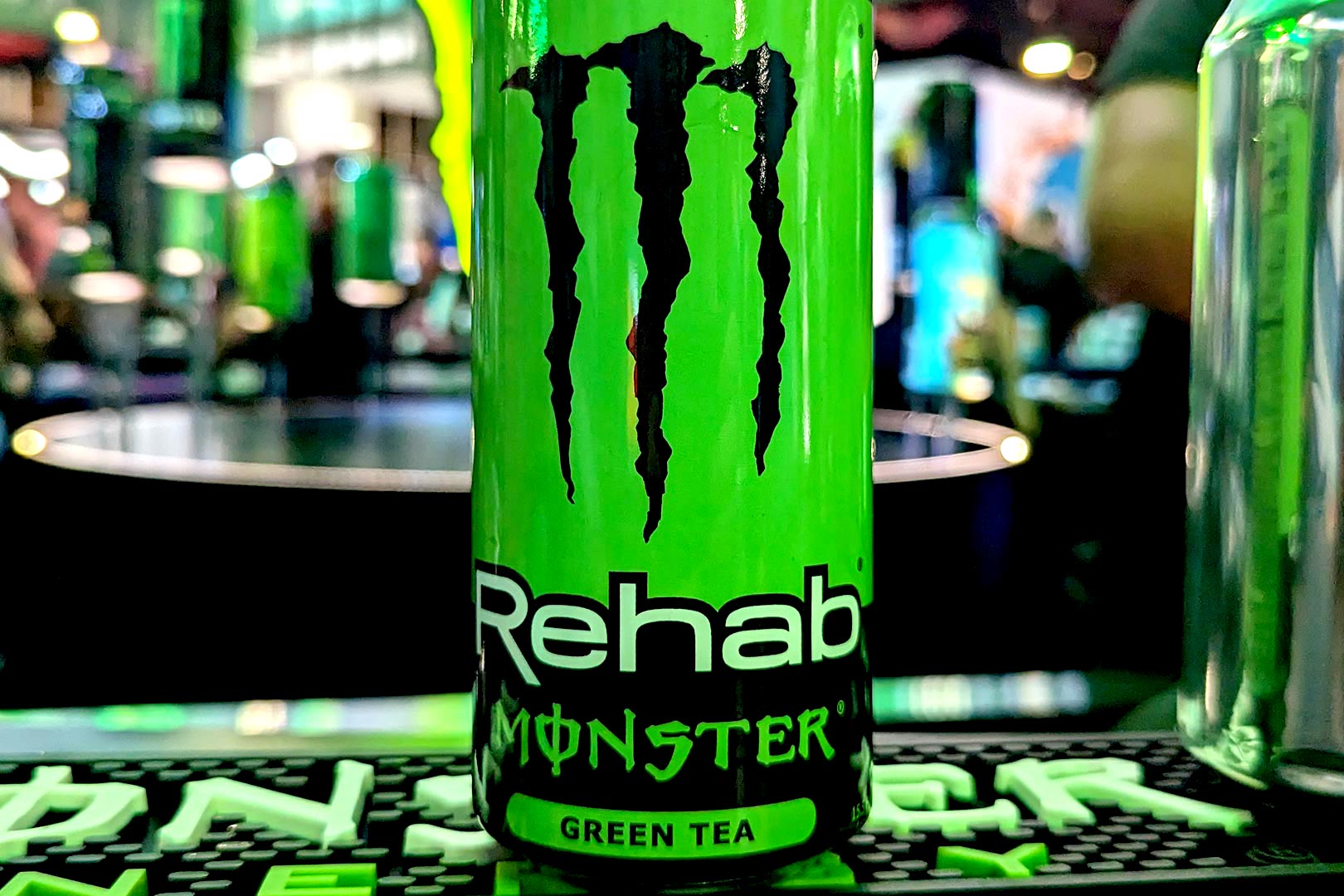 Monster Rehab is the Monster brand's combination of tea and lemonade on the flavor side; then, in the formula, you get electrolytes for hydration, recovery, and performance with a blend of energizing ingredients, including taurine, carnitine, and 160mg of caffeine. Rehab has been in the Monster family for several years, and it has seen many flavors come and go, with its most recent extension being the refreshing Wild Berry Tea.
At the NACS Show in Atlanta this past week, Monster brought a whole bunch of innovation, from Monster Ultra Fantasy Ruby Red to the sugarless NOS Zero, and it had some excitement in the area of Monster Rehab. The beverage giant revealed and was sampling a flavor that isn't completely new but one that's been available in the past with a Green Tea Monster Rehab, and while we're not fans of green tea, it does nail the taste.
This one will be hitting the market somewhere within the first few months of next year, which may sound like a while away, but with October now in full swing, it's only three months of 12 weeks until the calendar ticks over to 2024.