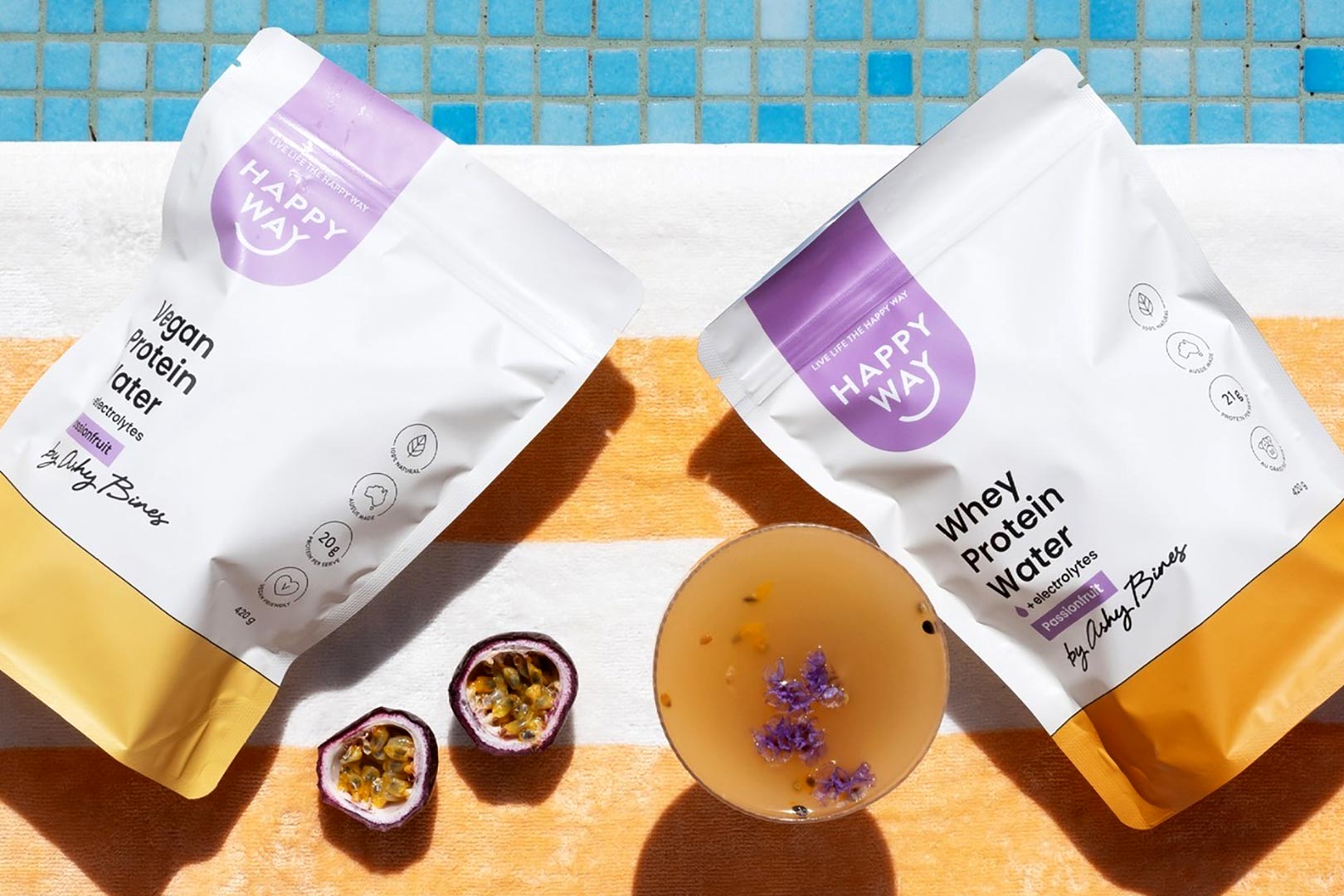 Happy Way in Australia has put together several flavors in partnership with its premier ambassador and popular fitness influencer Ashy Bines, including Grape Bubble Gum for the clear protein powders, Whey Protein Water and Vegan Protein Water. The colorful lifestyle brand is currently getting ready to do that all over again with another refreshing flavor collaboration for those same two supplements, the whey and plant-based protein powders.
Up next from Happy Way and Ashy Bines is a tropical Passionfruit Whey Protein Water and Vegan Protein Water, blending the exotic fruity taste of passionfruit and the high-protein benefits of those two supplements. The brand has not set an exact date for when those two products are going live, but it'll be soon over at happyway.com.au with the respective usual highlights with 20 to 21g of protein a serving, 3 to 4g of carbohydrates, and around 110 calories.
It is worth noting, Happy Way's Protein Waters are not your typical clear protein powders that rely entirely on the likes of whey isolate and some sort of premium plant protein. The brand's Whey Protein Water uses mostly collagen and some whey concentrate to deliver its protein, and for Vegan Protein Water, the protein is primarily from free-form amino acids and a smaller amount of hydrolyzed pea protein, details that are again, well worth knowing.