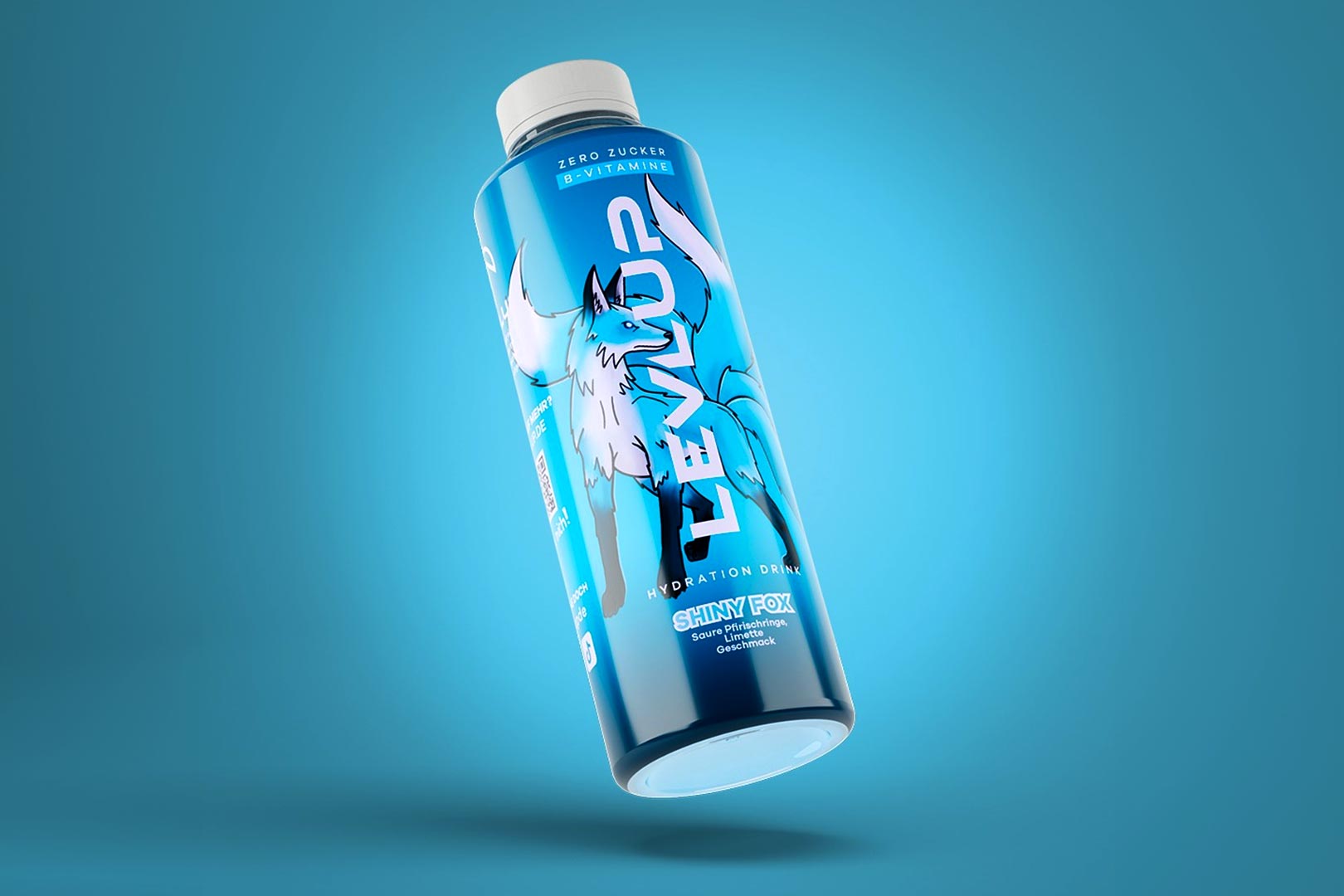 Gaming specialist LevlUp came out with its first-ever beverage last year, and surprisingly, despite being the type of supplement company it is, the debut in that format was not a traditional carbonated energy drink. The busy brand simply made a ready-to-drink version of its hydration and performance-supporting product, Hydration Drink, packed full of electrolytes to deliver on its title benefit and featuring a clean nutrition profile with absolutely no sugar.
LevlUp introduces its Hydration Drink beverage in three flavors; all tastes you could already get for its signature gaming supplement Gaming Booster in Bubble Boom, Nuke, and Galaxy, which were joined by another familiar flavor a few months later in Shiny Dragon. The German brand is now getting ready to add a fifth taste to the menu, and it's another one from LevlUp's Gaming Booster in Shiny Fox, blending a tart pairing of sour peach rings and lime.
LevlUp is actually currently deciding between designs for its Shiny Fox Hydration Drink beverage, and it has options it's choosing between on social media platforms, but no matter the end result, it is Shiny Fox that's about to be added to the product's lineup.