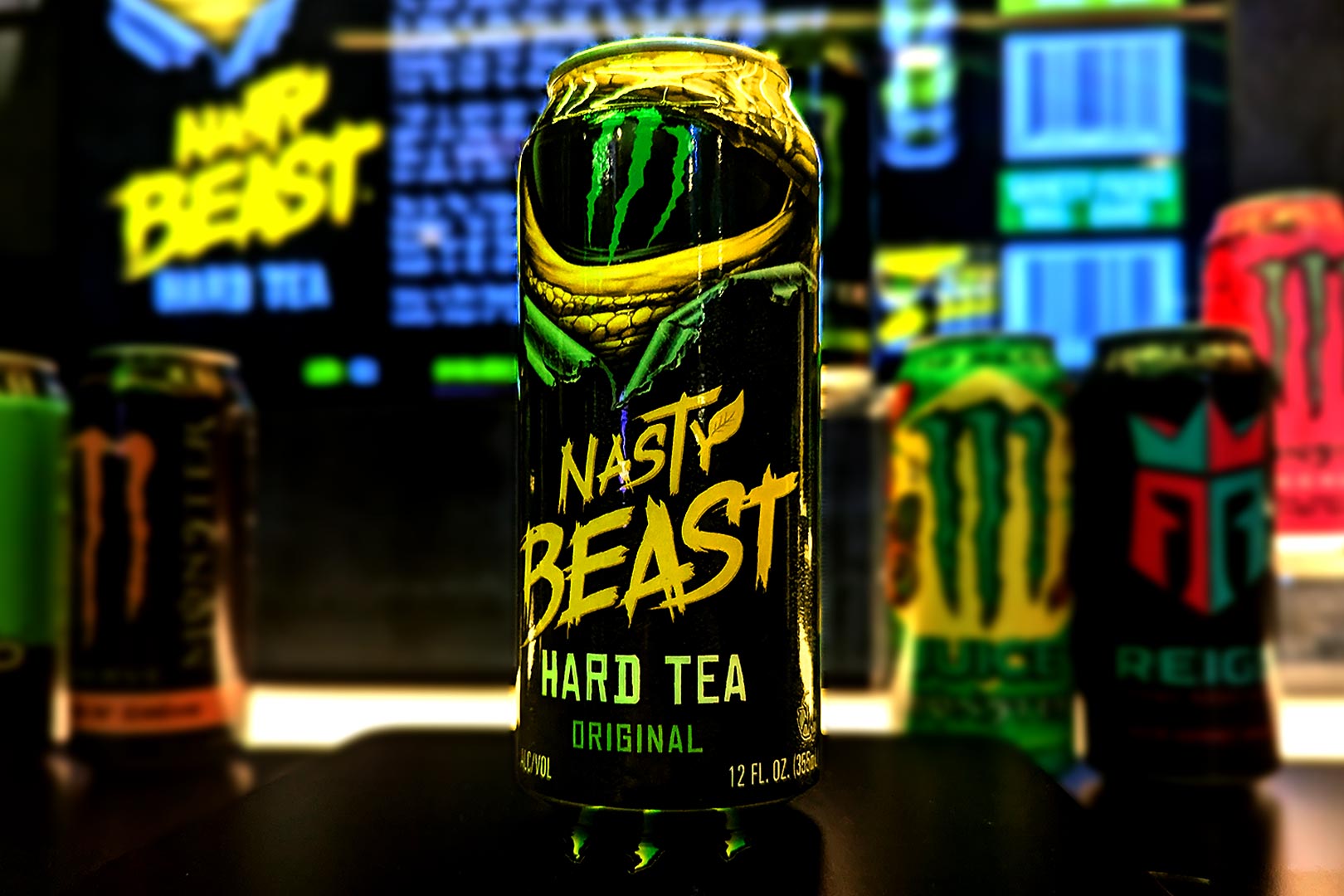 Energy drink giant Monster stepped out of its comfort zone this year and into the world of alcoholic beverages with Monster The Beast Unleashed. The product is a smooth-tasting drink with 6% alcohol, no sugar, 16oz and slimmer 12oz cans, and four flavors to choose from in Mean Green, White Haze, Scary Berries, and Peach Perfect. At NACS this year, a spin-off of The Beast Unleashed has been introduced in Monster Nasty Beast Hard Tea.
The all-new Monster Nasty Beast Hard Tea is a blend of great-tasting iced tea and the same percentage of alcohol as you get in The Beast Unleashed at 6%. The brand has given the product the catchy slogan "Tea With Attitude" and it is launching the alcoholic beverage in three flavors with Original, a classic Green Tea, and Tea + Lemonade. There will also be two sizes in a large 24oz can and a variety pack with four of each flavor in a 12oz.
The Monster Beverage Corporation is heavily known for growing and expanding in areas where it finds success, and this very much appears to be another case of that following the launch of The Beast Unleashed at the beginning of the year. Monster Nasty Beast Hard Tea is expected to hit the market in the coming months, like the many other innovations the brand brought to NACS, and again in three flavors, in 24oz and 12oz cans.