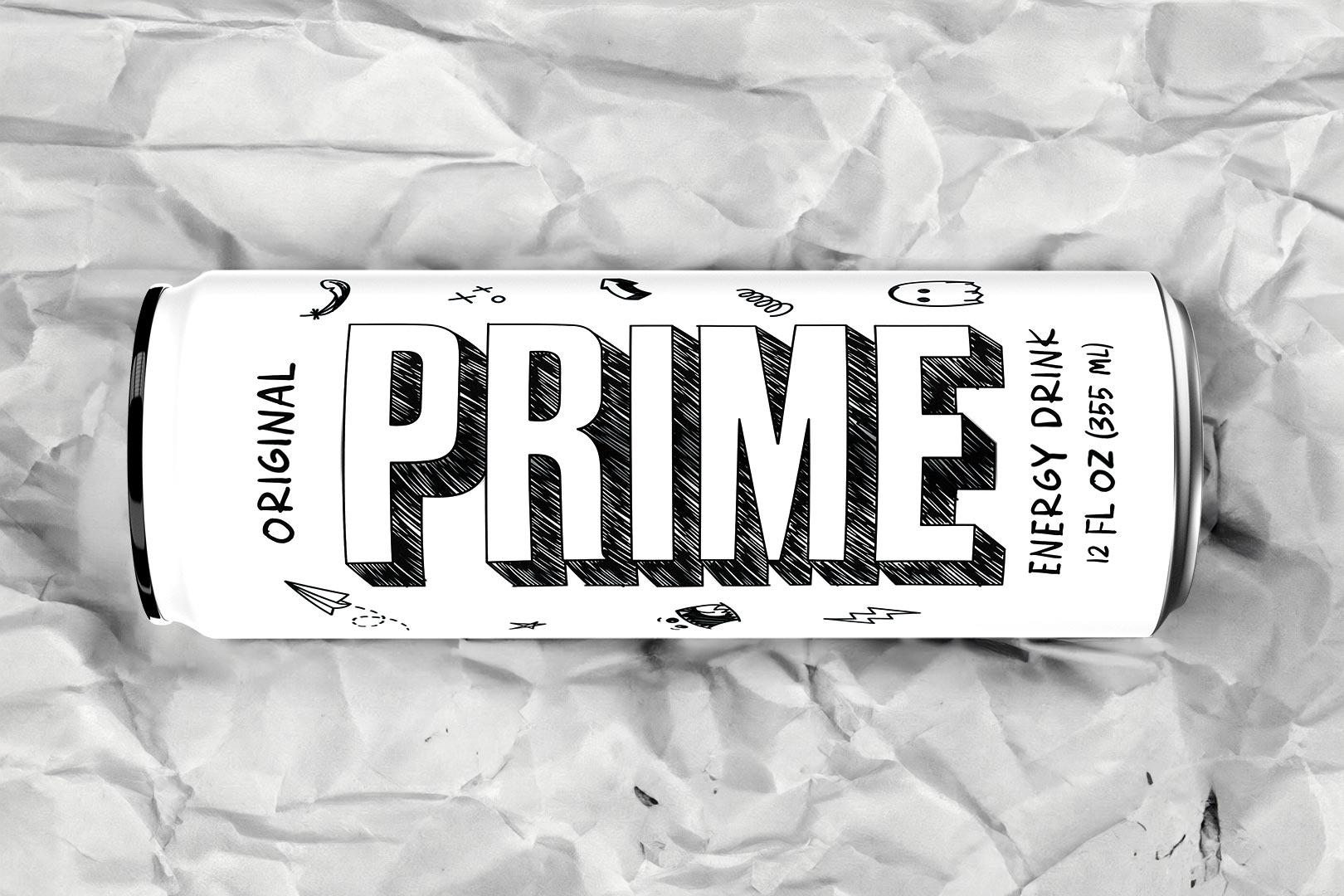 Not only is Prime a hugely successful and popular beverage brand, but it has some quirks that make its various products, flavors, and launches that much more fun and interesting. You only need to look back as far as the August-launched Glowberry Prime Hydration, which has a label that glows in the dark, and we have seen that first hand, and it comes in a bunch of relatively rare, region-locked special edition bottles.
The most recent release from Logan Paul and KSI's Prime is the second-ever extension and seventh overall flavor of the Prime Energy Drink, simply named Original. We suspect it to be the brand's take on the legendary white Monster Ultra, and we will let you know as soon as we try it. There is an interesting point about the Original flavor related to its alternative look, as its design involves a hand-drawn style Prime logo.
While the end result of the Original Prime Energy Drink can is that rough, carefree feel of hand-drawn, there is a reason behind it. The logo on the product is actually based on doodles from when the brand was coming up with the look of the Prime name. That is what leads into the title of the flavor "Original", so it may not necessarily be that White Monster Ultra we suspect and end up as some sort of taste Prime came up with early on; either way, it's an interesting little quirk for the latest from the brand.