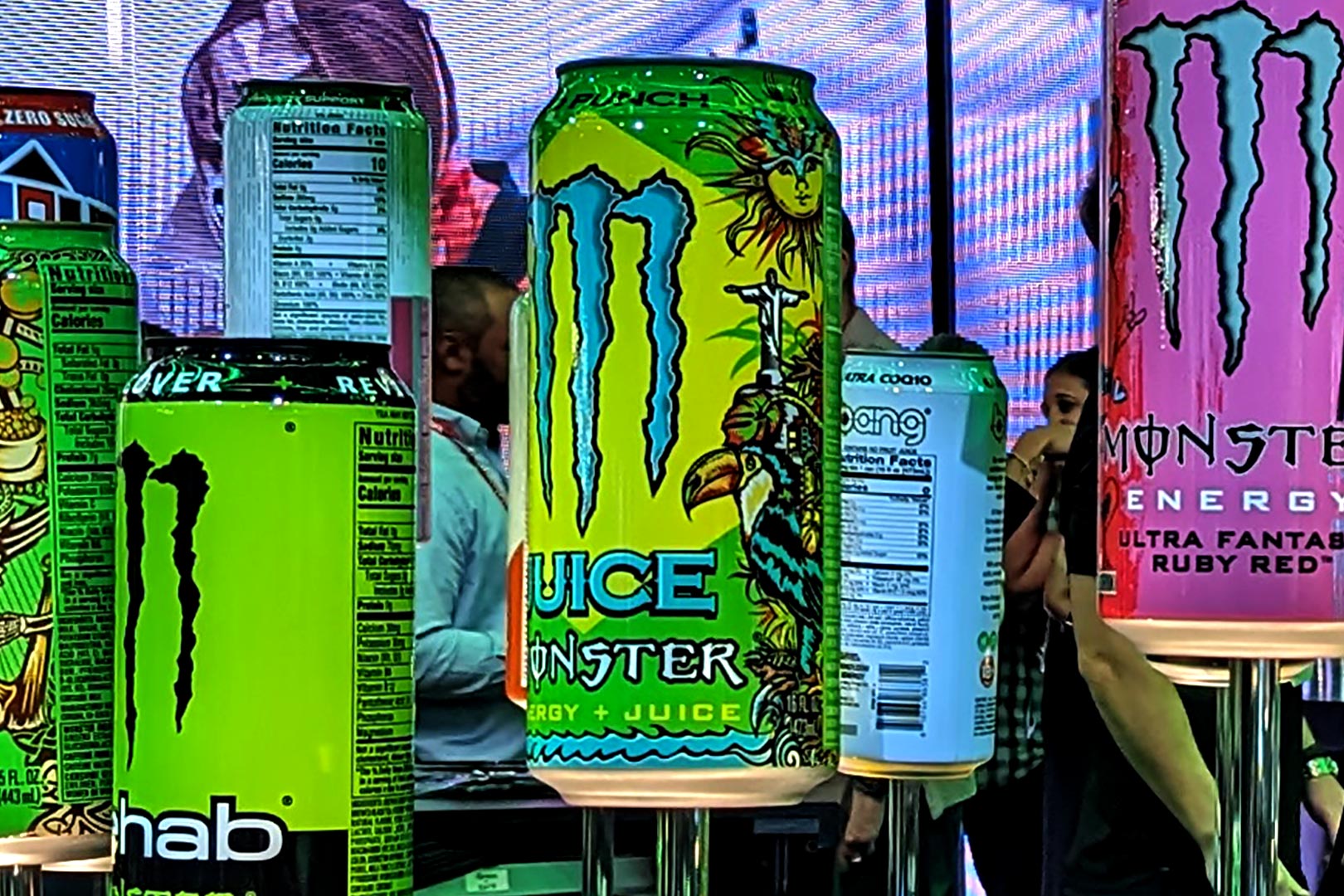 The Monster Beverage Corporation has really brought the house at NACS this year in the area of exciting new flavors, and there are a few others outside of its Reign extensions and the tasty Ultra Fantasy Ruby Red. Also available to sample at its mammoth booth in the Georgia World Congress Center is an upcoming fruit-filled option for the fruit juice-themed beverage in Monster's extensive energy drink lineup with Monster Juice.
The Monster Juice energy drink has a host of tasty creations currently on the market, from the tropical orange recipe Khaotic to the peach nectarine combination Papillion and through to the colorful Aussie Lemonade. The innovation introduced and being sampled at NACS this year is a Rio Punch Monster Juice energy drink, which is indeed another enjoyable sparkling fruit juice type beverage with a fair amount of sugar and 160mg of caffeine.
The Rio Punch Monster Juice energy drink will be joining the other Monster brand innovations, including Monster Ultra Fantasy Ruby Red, and will be making its way out into the brand's extensive distribution network around February of next year.