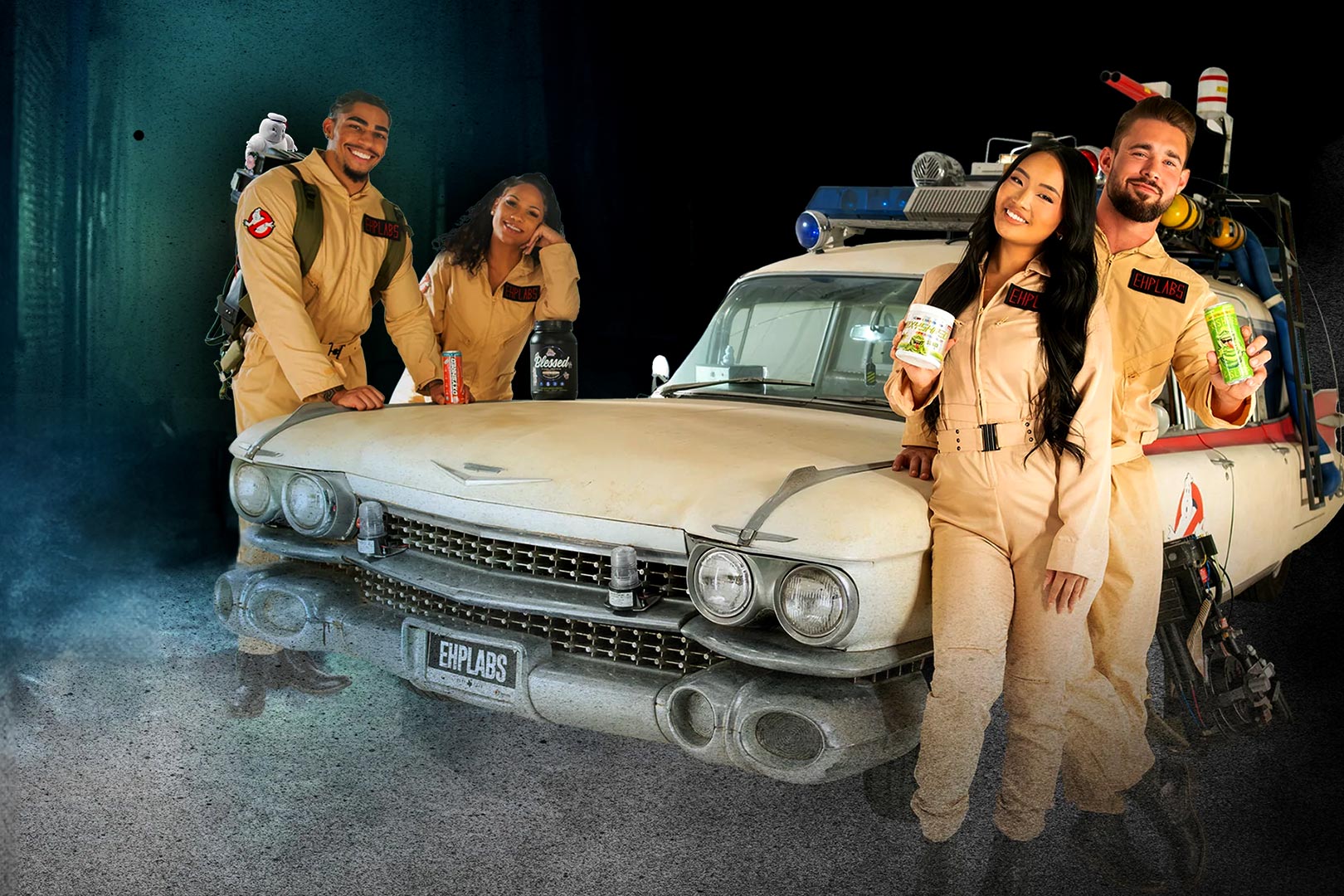 Right on Halloween, EHP Labs has officially launched its authentic collaboration with Ghostbusters, announced earlier this month, and it is quite an extensive series of special edition products. The lineup includes an electric lime flavor called Slimer for OxyShred, Beyond BCAA/EAA, the superfood formula OxyGreens, and the OxyShred Energy Drink; those same four products also in a Proton Plasma flavor; and a Mini Stay Pufts Marshmallow flavor of the vegan-friendly Blessed Plant Protein.
As mentioned, EHP Labs and Ghostbusters' collaboration is extensive, and even better, we can confirm firsthand that the Slimer flavor of the OxyShred Energy Drink is a must-try for energy drink connoisseurs as it is addictively on-point and ridiculously sweet. You can now finally purchase any or all of the products in the authentic Ghostbusters collaboration straight from the brand's online store at ehplabs.com, with a host of accessories and apparel launching alongside all of the supplements.
Directly from EHP Labs, all of the bulk powder products will cost you $49.95 for a full-size tub, except for OxyShred, which sits a bit higher at $59.95, and of course, the OxyShred Energy Drink, which is $29.95 for a case of a dozen cans. There are discounted bundles available as well, including the Ghostbusters Collection with OxyShred, OxyShred Energy Drink, OxyGreens, and Beyond BCAA/EAA in your choice of Slimer or Proton Plasma flavor, the Mini Stay Pufts Marshmallow Blessed Plant Protein, and a limited Ghostbusters tee for a discounted total of $249.