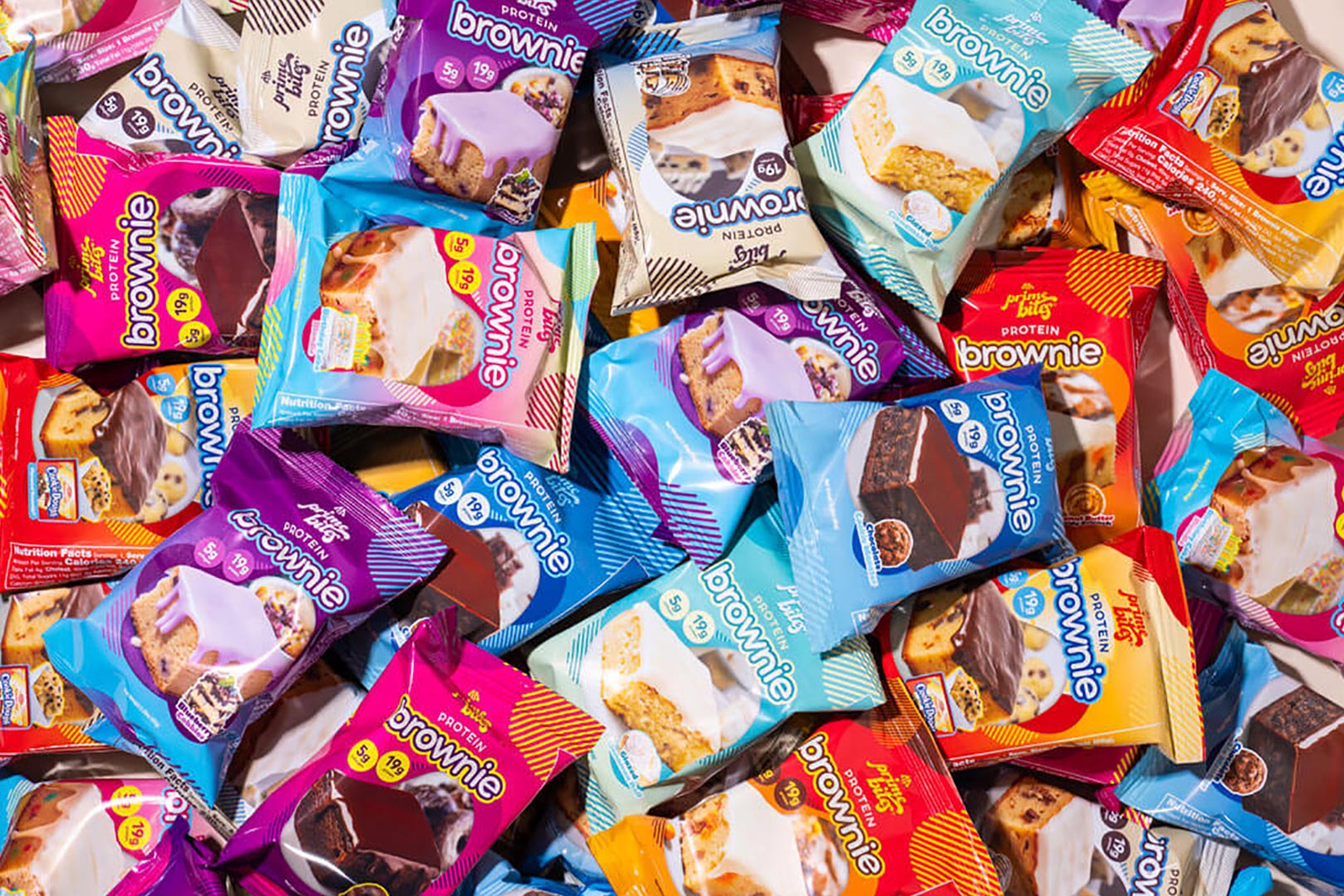 The unforgettably delicious Prime Bites Protein Brownie from the sports nutrition brand Alpha Prime has received a bit of a revamp or glow-up, as the brand puts it. The soft and crumbly protein snack infused with multi-benefit collagen has become a popular product through the years and amassed a giant menu. A few months ago, the snack actually got its first authentic collaboration put together in partnership with Cookie Dough Bites.
Alpha Prime's glow-up of its Prime Bites Protein Brownie centers around a twist we actually saw incorporated earlier in the year with the launch of its Glazed Cinnamon Roll and Chocolate Glazed Donut flavors. The intriguing feature of those extensions was that they added a glaze or icing across the top of the protein-packed brownie, making the already enjoyable treat an even smoother and sweeter healthy eating experience.
Alpha Prime has taken that glazed approach and spread it across every flavor of the Prime Bites Protein Brownie, resulting in the likes of Blueberry Cobbler having a sweet, purple icing across its top and the chocolate-heavy Chocolate Cookie Monster layered with a chocolate glaze. The new versions also come with more protein than the originals at 19g a piece, reasonably low sugar, and 210 to 240 calories. You can grab them straight from the brand's online store at $39.99 for a box of a dozen.