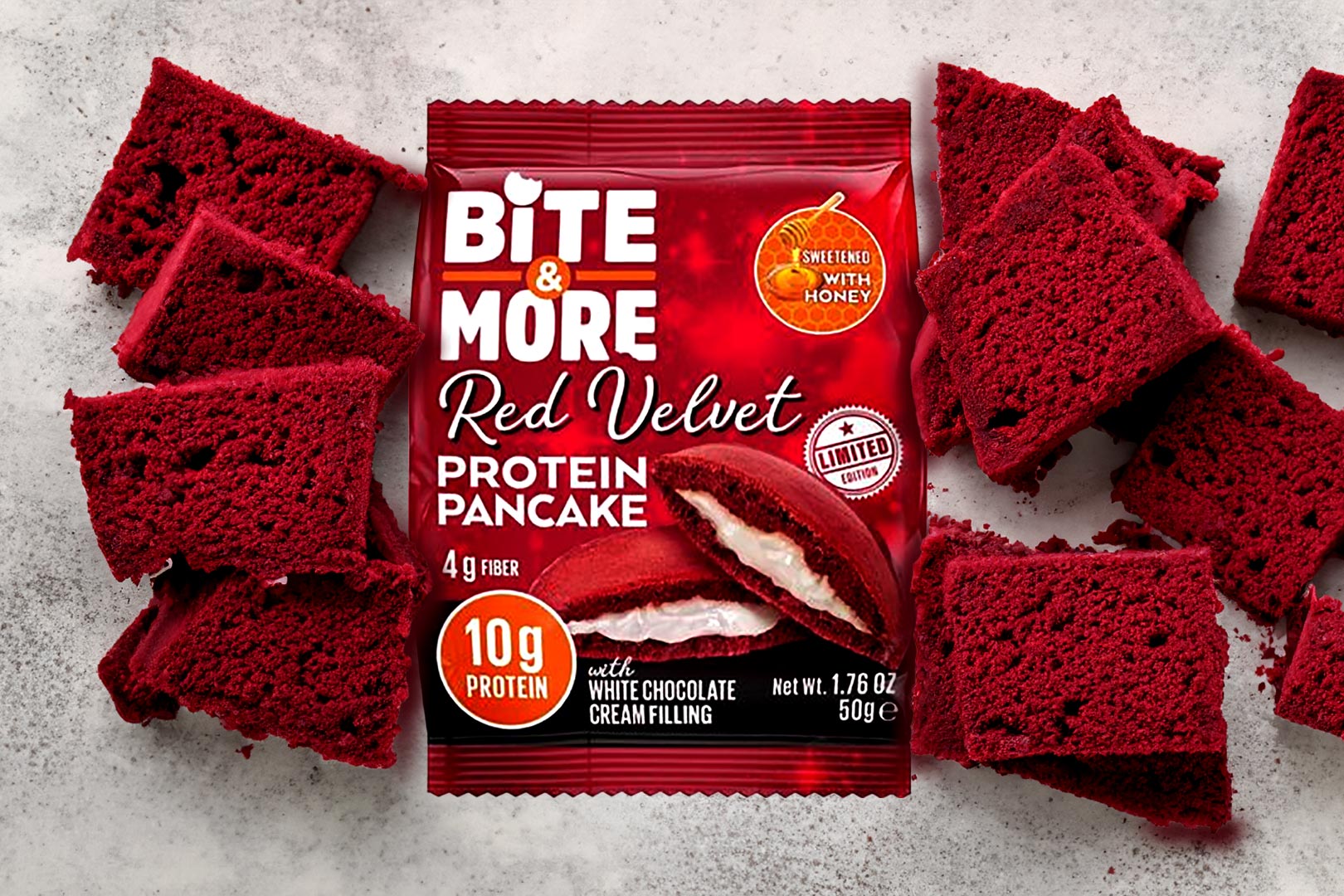 Bite & More in Turkey may be a young and growing brand, but you wouldn't think that based on all of the moves its been making over the last few months. The functional company is known for its honey-sweetened Protein Pancake that gives you 10g of protein in a soft pancake jam-packed with a gooey flavorful filling. The brand and product have already expanded beyond their home country, showing up all around the globe.
The Protein Pancake from Bite & More just got a separate side to its menu, adding to its first four flavors with a chocolate series, where the gooey filling is wrapped in a chocolate-flavored pancake. The brand has dropped another extension to its lineup this month, similar in difference to the chocolate selection. Bite & More has made a Red Velvet flavor that swaps the original and chocolate soft pancake for a rich red velvet-tasting one.
Inside the red velvet-tasting pancake body of Bite & More's Red Velvet Protein Pancake is another enjoyable center with a sweet white chocolate filling. The product has that same 10g of protein, like the other tastes available for the functional food, and it's still sweetened with honey for a similarly enjoyable experience. The only downside is this flavor is limited, so it's rolling out to retailers, although it won't be on shelves for all that long.