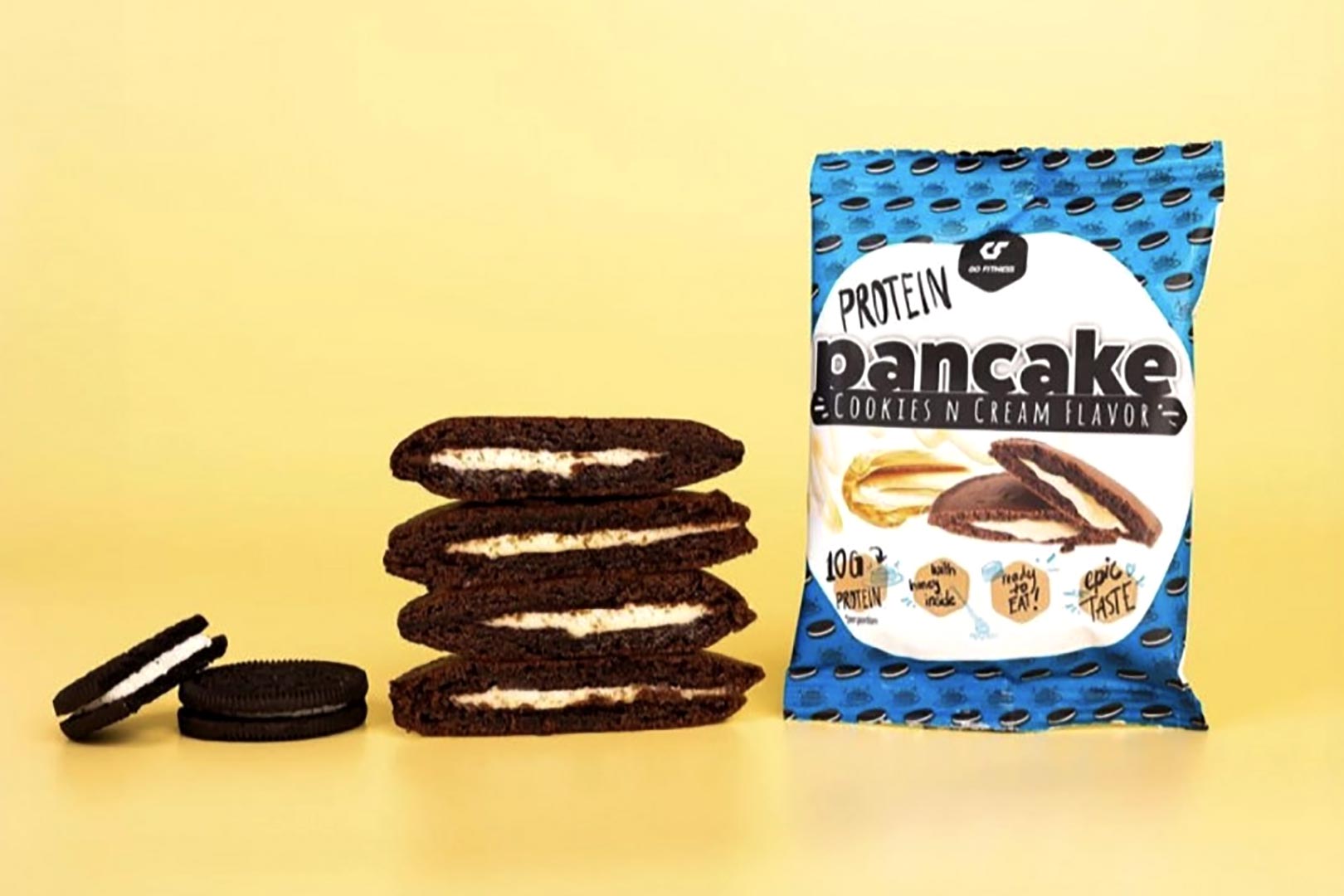 The functional company Go Fitness, which has a lot of items in common with the legendary protein-snacking innovator Nano Supps, has followed in the footsteps of that brand and given some love to its creamy-filled protein-packed pancake. Go Fitness has added to the menu of the product; in fact, it's doubled in size, going from the original four options to a total of eight, and there are a few surprises with the tasty extensions.
The first flavors of Go Fitness' Protein Pancake had a classic taste to the pancake itself, then on the inside, we got a hit of flavor with the options being Chocolate, Vanilla, Caramel, and Strawberry. The latest from the brand not only adds new flavors to the sweet and creamy-filled center but also the pancake itself, including Blueberry and the chocolate-pancake varieties Double Chocolate, Cookies 'N Cream, and Speculoos Biscuit.
Go Fitness has certainly spiced up the complexity and creativity of the four additional flavors of Protein Pancake, all while continuing that high-protein nutrition profile. The extensions pack 10g of protein per pancake, low sugar, reasonable carbohydrates, and around 160 calories, which is certainly not bad for the unique snacking experience that the product offers.