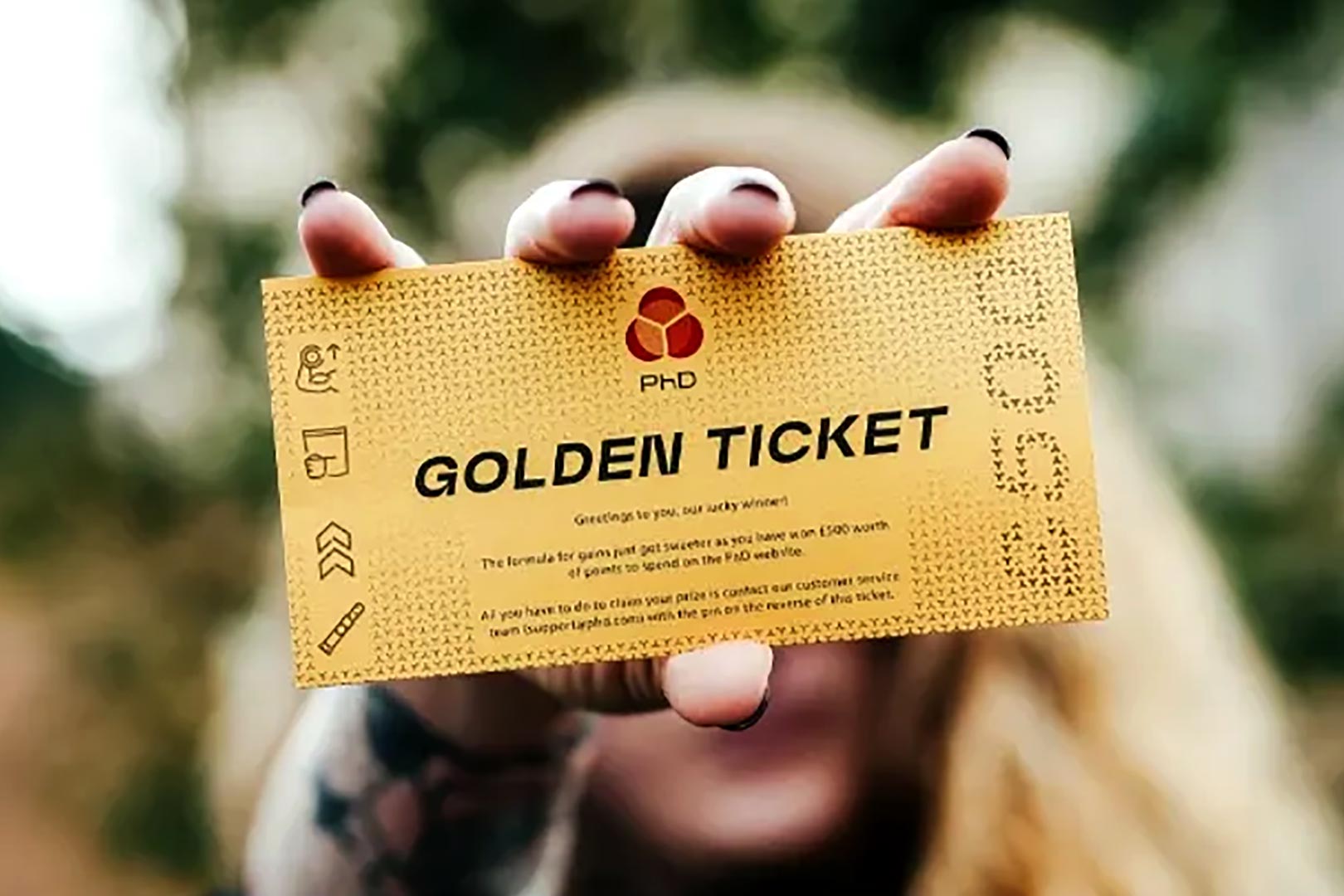 PhD Nutrition in the UK has launched a promotion that is incredibly easy to be a part of, although it is almost over. If you've been shopping directly through the brand's online store throughout the month of November, you're golden; for everyone else, you have some catching up to do. The sports nutrition competitor has launched what it's calling the Golden Ticket campaign, indeed involving special edition gold-colored tickets.
From the start of this month through to this coming Monday, any purchase placed through PhD Nutrition's official website at phd.com has the chance of getting a golden ticket thrown inside. The brand has only produced four golden tickets, each of which is being randomly thrown into an order. The tickets are indeed worth being excited about as they come with £500 that can be used to buy more of PhD's supplements.
There is no minimum purchase, or at least PhD Nutrition hasn't mentioned one; all you need to do is grab some products at phd.com, where there is also currently 20% off all powders, bars, and shakes, which essentially covers all of your sports nutrition needs.