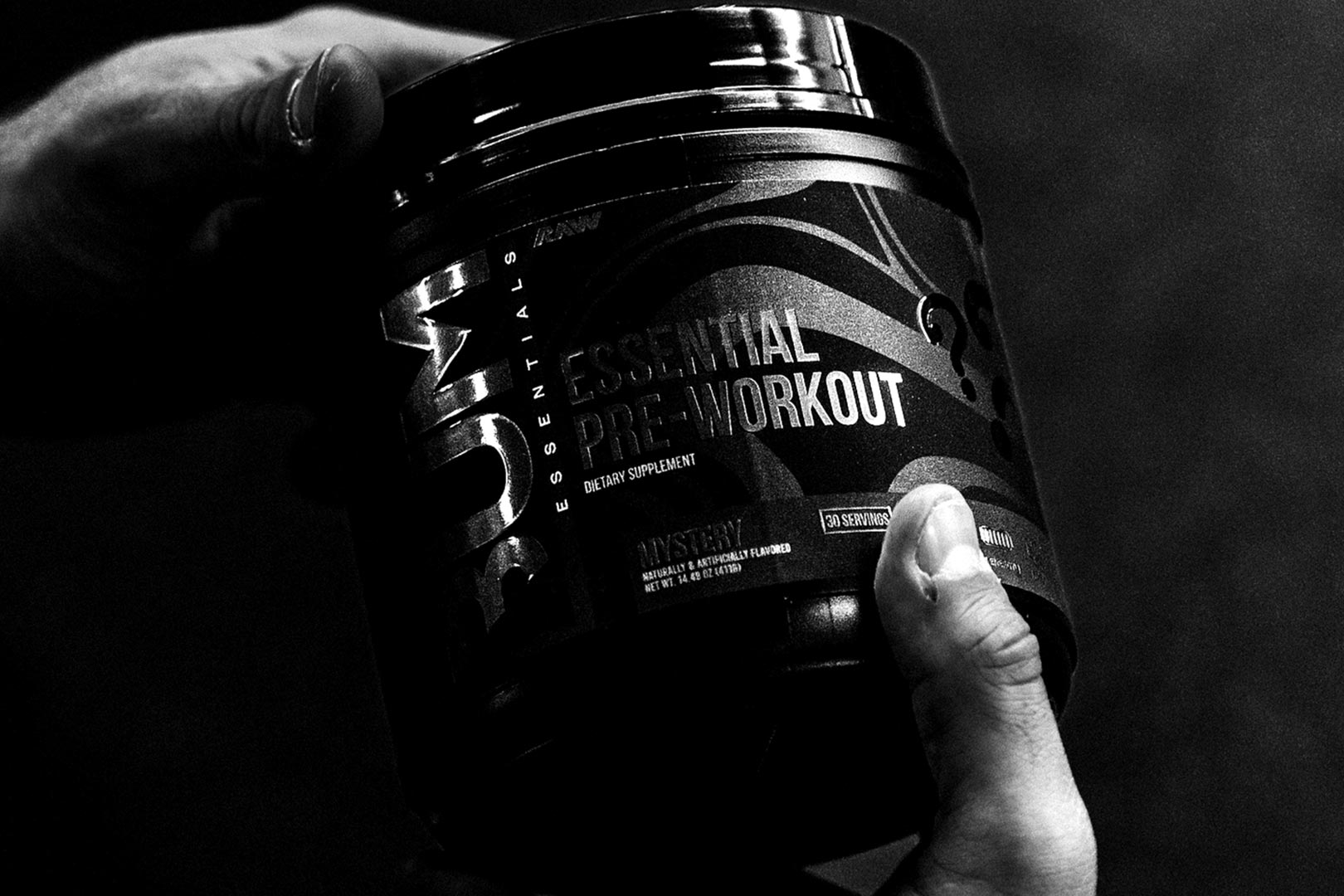 Raw Nutrition has done its fair share of special edition flavors; its most recent updates have been filled with them, including an intriguing RWB flavor of Raw Hydration in partnership with the GBRS Group and a 5 Peat flavor of Thavage for Chris Bumstead's 5th Classic Olympia win. Next week, for Black Friday, the busy brand is dropping another temporary taste for a supplement separate from any of those and significantly more mysterious, even next to the uniquely named RWB.
Raw Nutrition has revealed a limited edition flavor of its cost-effective but still reasonably dosed pre-workout, the CBUM Series Essential Pre-Workout, with 4g of pure citrulline, 3.2g of beta-alanine, and 200mg of natural caffeine for a cent under $30. The upcoming flavor of the supplement is curiously named Mystery, so you have absolutely no idea what kind of taste you're in for, similar to 3 Peat, 4 Peat, Secret Stuff, and Juicy Pumps, and it has a distinct all-black label design.
Even more interestingly, Raw Nutrition is saying it's altered the "formula with a mysterious twist." We're not entirely sure if the twist is the taste itself or if something else has been done to the actual combination of ingredients, like more caffeine or an added ingredient. To top it all off, when the brand launches its Mystery CBUM Series Essential Pre-Workout on Black Friday, it is apparently going to be free, presumably at a certain order amount like buy $100 and get an entire tub.