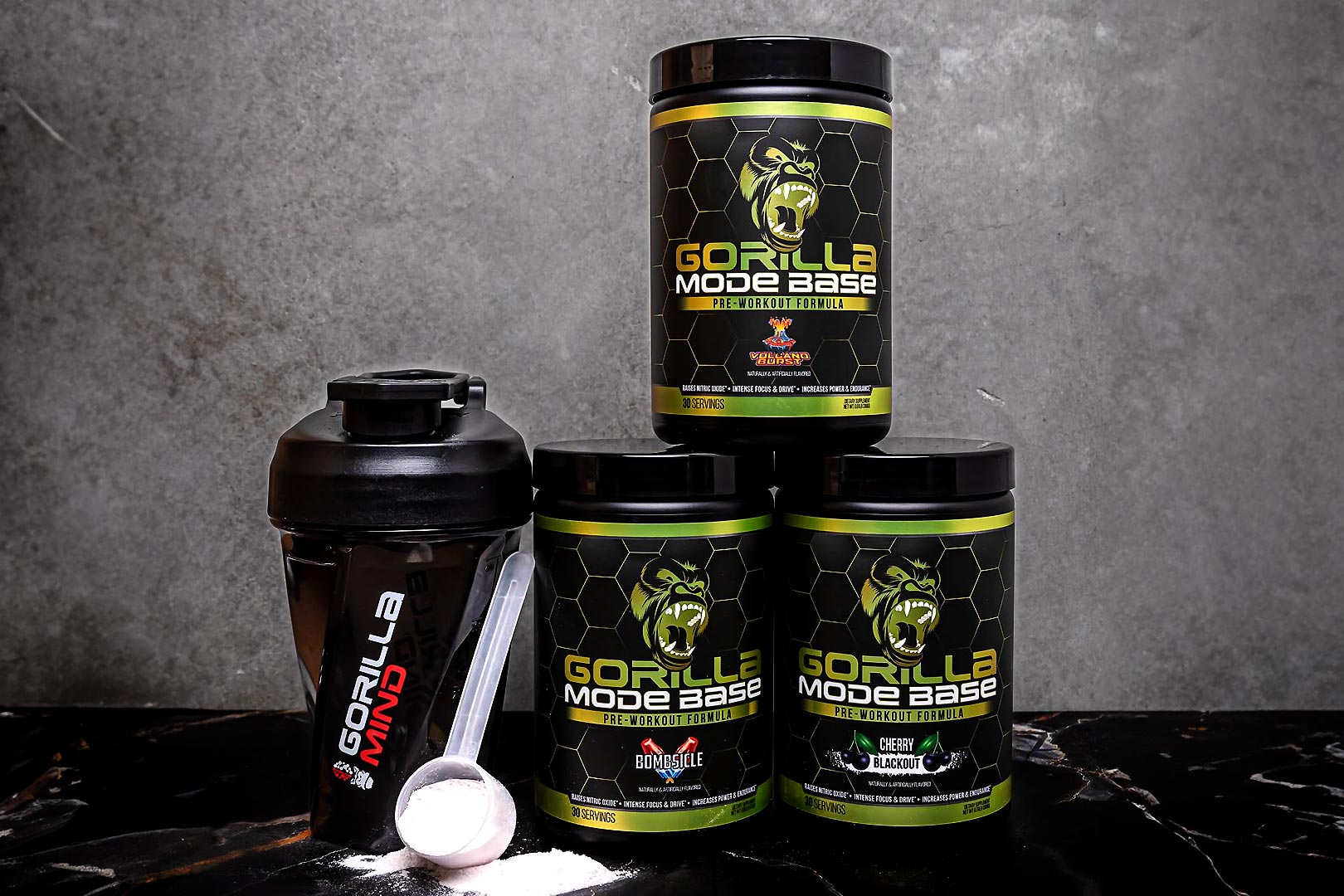 Gorilla Mind made its debut in the sports nutrition retail giant The Vitamin Shoppe earlier this year, first with its highly effective Gorilla Mind Energy Drink, then with a selection of its top-selling supplements: Gorilla Mode Pre-Workout, Gorilla Mode Nitric, Gorilla Mode Premium Protein, and Sigma. This week, the reputable brand is adding to that Vitamin Shoppe lineup once more, and with some completely new items you won't find elsewhere.
Now available at The Vitamin Shoppe is Gorilla Mind's balanced, entry-level, cost-effective pre-workout Gorilla Mode Base, which is a solid competitor for what it is designed to be. It is a simpler alternative to the brand's premier Gorilla Mode Pre-Workout, packed with 10g of pure citrulline, 3g of tyrosine, 2.5g of betaine, 400mg of caffeine, and more. That supplement has indeed arrived at the Vitamin Shoppe, but not in either of its original options.
Gorilla Mind has put together completely new flavors of Gorilla Mode Base for the pre-workout's roll-out in The Vitamin Shoppe, again, separate from the two you'll find at gorillamind.com in Mouthwatering Watermelon and White Gummy Bear. The retailer sells Gorilla Mode Base for the same price of $34.99 in three exclusive tastes with Volcano Burst, Cherry Blackout, and Bombsicle, inspired by the classic cherry, lime, and blue raspberry Bomb Pop.