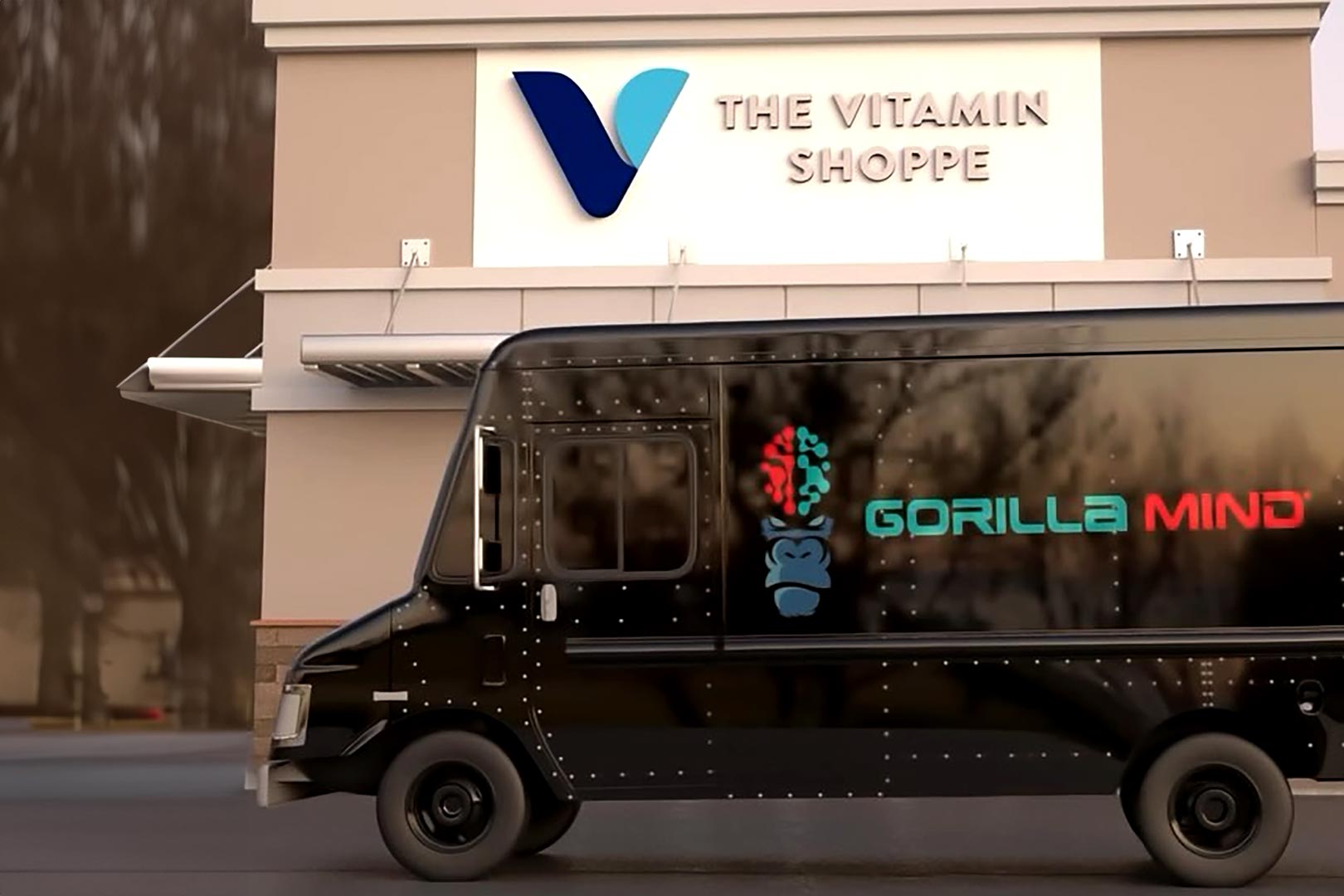 It was significant news when Gorilla Mind's highly effective, energy and focus-enhancing energy drink, Gorilla Mind Energy, made it into The Vitamin Shoppe, mostly because it was only five months old. To add even more excitement to the expansion into the sports nutrition giant and its several 100 locations, the reputable brand gave Vitamin Shoppe an exclusive flavor of the beverage in the tasty Sour Watermelon Candy.
When Gorilla Mind Energy launched in The Vitamin Shoppe, it was only the beverage; nothing else from Gorilla Mind made its way into the brick-and-mortar retailer. With the success of the nootropic-style energy drink and the reputation of the brand's supplements, it's no surprise that is about to change. Gorilla Mind has revealed that it is expanding its presence at Vitamin Shoppe by putting other products on shelves.
Basically, instead of just Gorilla Mind Energy at The Vitamin Shoppe, Gorilla Mind is going to have actual supplements available through the retailer, including the likes of its completely transparent protein powder, Gorilla Mode Premium Protein. There is nothing online yet over at vitaminshoppe.com, although we're guessing that'll change shortly, especially since some locations already have the brand stocked and available.