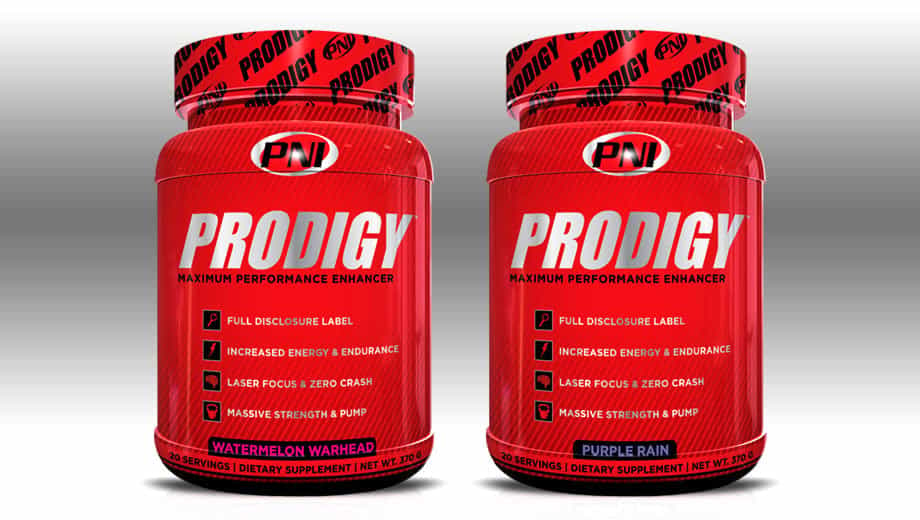 If you are a fan of the latest and greatest pre-workouts, our last post on PNI may have caught your attention. In it we said that we were one of the lucky few to get a beta tub of the brand's reformulated Prodigy, and that based on our experience with the supplement it is guaranteed a spot in our list of top 10 pre-workouts. Today we have an update on Prodigy straight from PNI that we definitely feel you're going to want to hear.
Firstly PNI's original formula unveiled for its upcoming Prodigy is not the same as what's going to be eventually released. Before you get disappointed and start thinking the brand has scaled its ingredients down or something, we can confirm that is not the case. According to PNI it has in fact made the pre-workout better and only changed a couple of its ingredients.
The next part of today's update is where it gets interesting, as we do have details on when you can see the finished formula as well as purchase the product. PNI is actually planning on officially launching the supplement at our first ever Stack3d Pro Expo next week on Wednesday. Not only will you be able to read all about the pre-workout, but it will also be available with an introductory deal.
We can't confirm any more than what we've said, so if you're interested in the new PNI Prodigy you will want to make sure you put aside 10 to 20 minutes next week for the Stack3d Pro. The online expo is due to kick off at 00:01AM Eastern Time and will be running for three days through until midnight Friday.