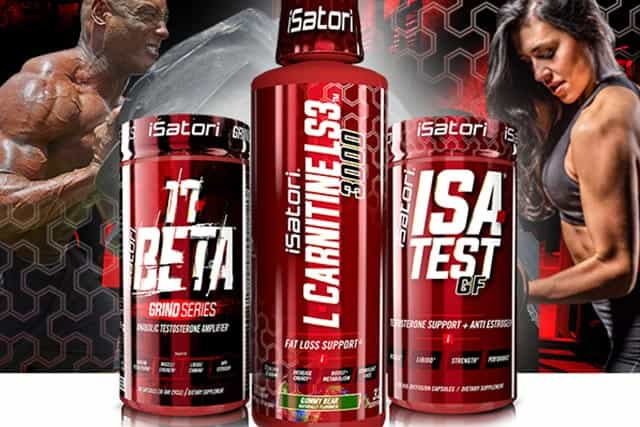 Since the Olympia Expo in September of last year, iSatori's line of supplements has been slowly adapting its new look first seen on Bio-Gro. Previously iSatori's list of rebranded products didn't include too many items with Creatine A5X, Carnitine LS3, Bio-Gro, and the recently released Grind Series supplements 17-Beta.
This month yet another one of the brand's products has been given a makeover with ISA-Test GF, which isn't quite the way we thought things would turn out. Some iSatori fans may remember that at the beginning of the year a supplement in the brand's new look called ISA-Test PX4 was previewed, which we suspected would be a testosterone boosting alternative or replacement for ISA-Test GF.
While ISA-Test PX4 may very well still be on the way from iSatori, the rebranding of GF doesn't make it look like we'll be seeing it anytime soon.