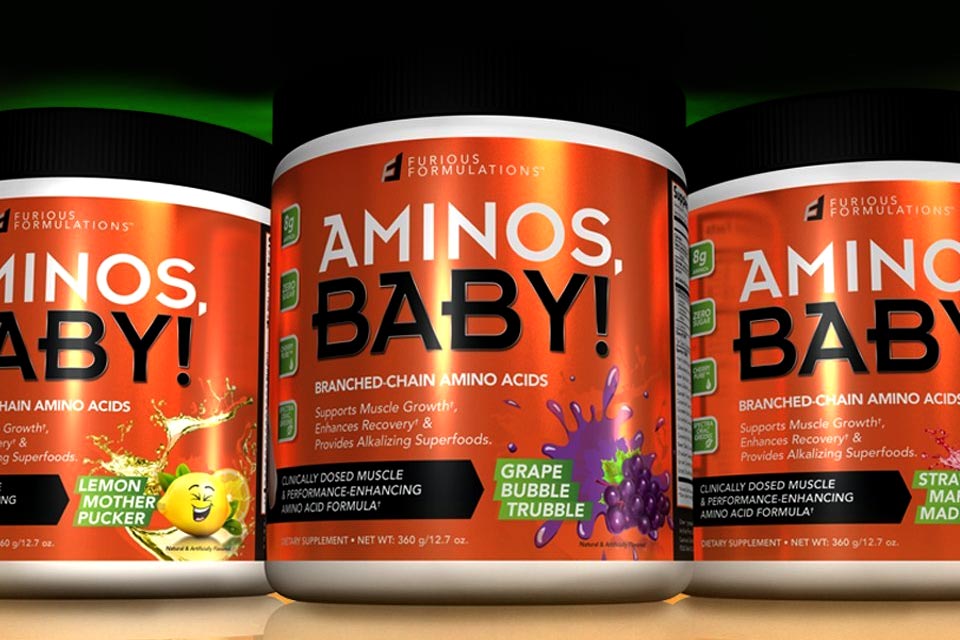 Furious Pete's all-new amino supplement Aminos Baby has arrived, just one month after Pete's brand Furious Formulations unveiled the product. The arrival has brought with it everything you need to know about the supplement, as well as the availability of it.
Boost recovery and growth
Like most competitors in the busy amino category, Furious Formulations' Aminos Baby comes with a lot of handy benefits. Overall the product aims to improve recovery, help build muscle, and enhance performance. Aminos Baby comes packed with a handful of ingredients at solid doses to ensure it follows through on all of that.
Above average 6g of BCAAs
Furious Formulations' amino formula is led by the always important BCAAs with an somewhat above average dose of 6g per serving, at the usual 2:1:1 ratio. Alongside that is 2g of glutamine and 480mg of CherryPure tart cherry to further booster recovery, and 100mg of the Spectra fruit and veggies blend.
Less than $1 per serving
Furious Pete and Furious Formulations fans can now purchase the new Aminos Baby from the brand's website furiousformulations.com. It's in stock there in all three of its 30 serving flavors, Grape Bubble Trouble, Strawberry Margarita Madness, and Lemon Mother Pucker, priced at $24.99 per tub.