Reformulated Cannibal Riot swaps out DMHA and agmatine
Jan 11th, 2018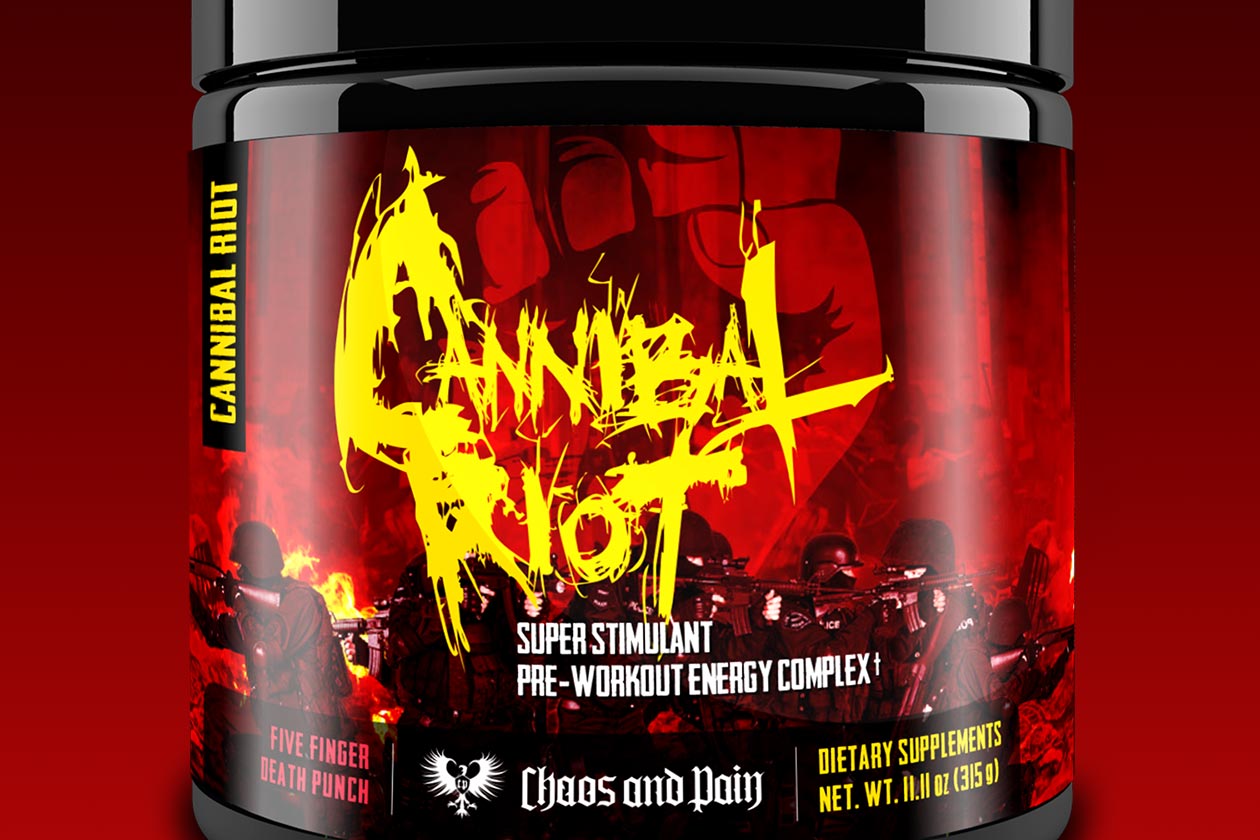 Near the end of last year, Chaos and Pain put its DMHA powered pre-workout Cannibal Riot on clearance for the incredibly low price of just $15. The main reason the supplement was being cleared out was to make way for an all-new version of the pre-workout due to release later this month.
To get fans ready for the launch of the reformulated Cannibal Riot, Chaos and Pain has revealed the formula for the product. Like a lot of other brands have been doing lately, one of the big changes in Riot is that it no longer features DMHA but still packs a pretty solid looking combination.
Like the previous version of Cannibal Riot, Chaos and Pain's updated pre-workout features ingredients for energy, mental focus, muscle pumps, and performance. The supplement does also use a number of ingredients and doses identical to its predecessor, in fact, five of its seven features are from the previous Cannibal Riot.
The list of ingredients in Chaos and Pain's new 2018 Cannibal Riot includes 3.2g of the performance enhancer beta-alanine and 2g of pure citrulline for pumps. You then have half a gram of n-acetyl l-tyrosine, 200mg glucuronolactone, 20mg of isopropylnorsynephrine, 300mg of Vaso6, another pump booster, then lastly, 350mg of caffeine.
As mentioned above, Chaos and Pain plans on officially releasing its reformulated Cannibal Riot sometime later this month. It is actually due to arrive alongside another product the brand's decided to update, its BCAA competitor Cannibal Carna.