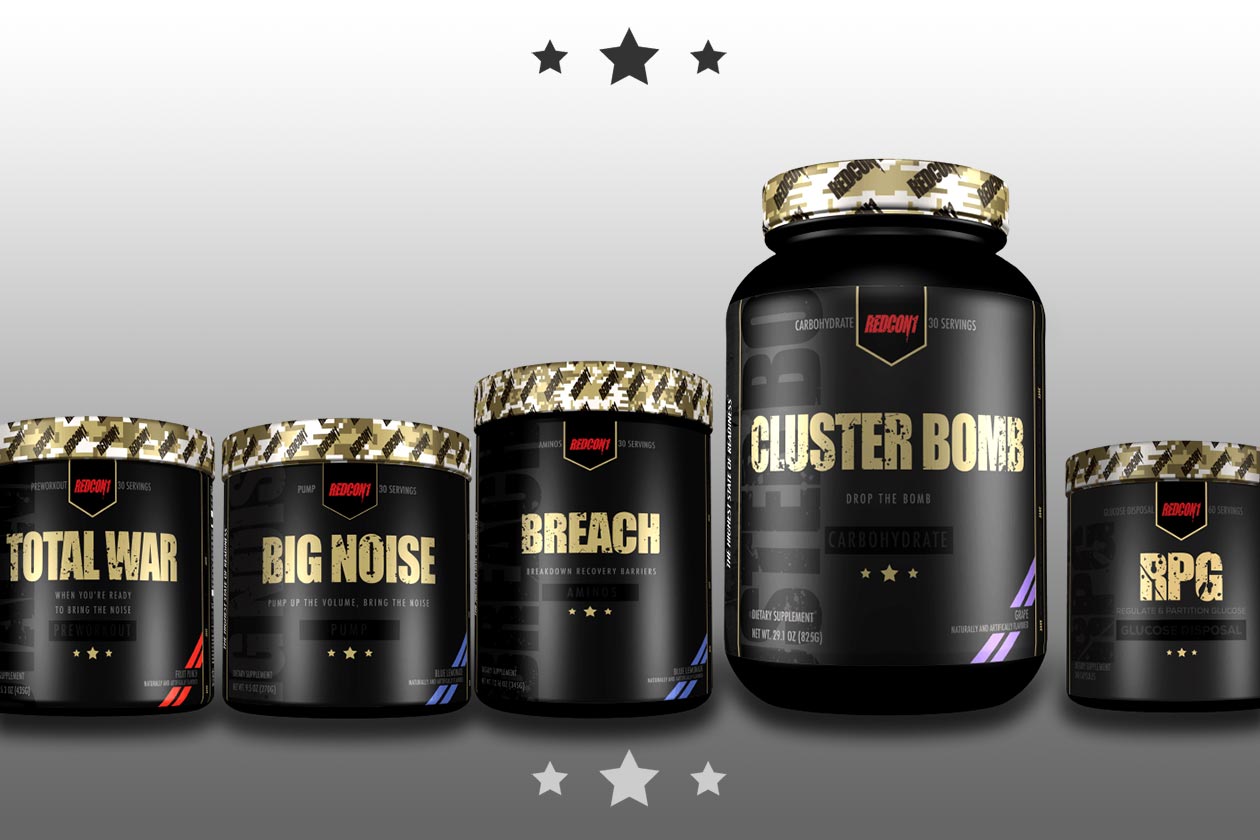 Redcon1, our brand of the year for 2017, has once again expanded its international reach, landing its line in another market outside of the US. A handful of Redcon1's products are now available over in the UK thanks to the major supplement retailer Predator Nutrition.
A total of ten of the brand's products can be purchased through Predator, including some of its more popular and effective supplements. The pre-workouts Total War and Big Noise have managed to make the trip as well as the GDA RPG, its impressive nootropic Mental Trigger, and the creatine formula Tango.
To celebrate the arrival of Redcon1 in the UK, Predator Nutrition is also running a pretty strong sale. The deal is, everything is buy one get one half price using the coupon code "REDCON". Shoppers are allowed to mix and match with the 50% discount to be applied to the cheaper item.