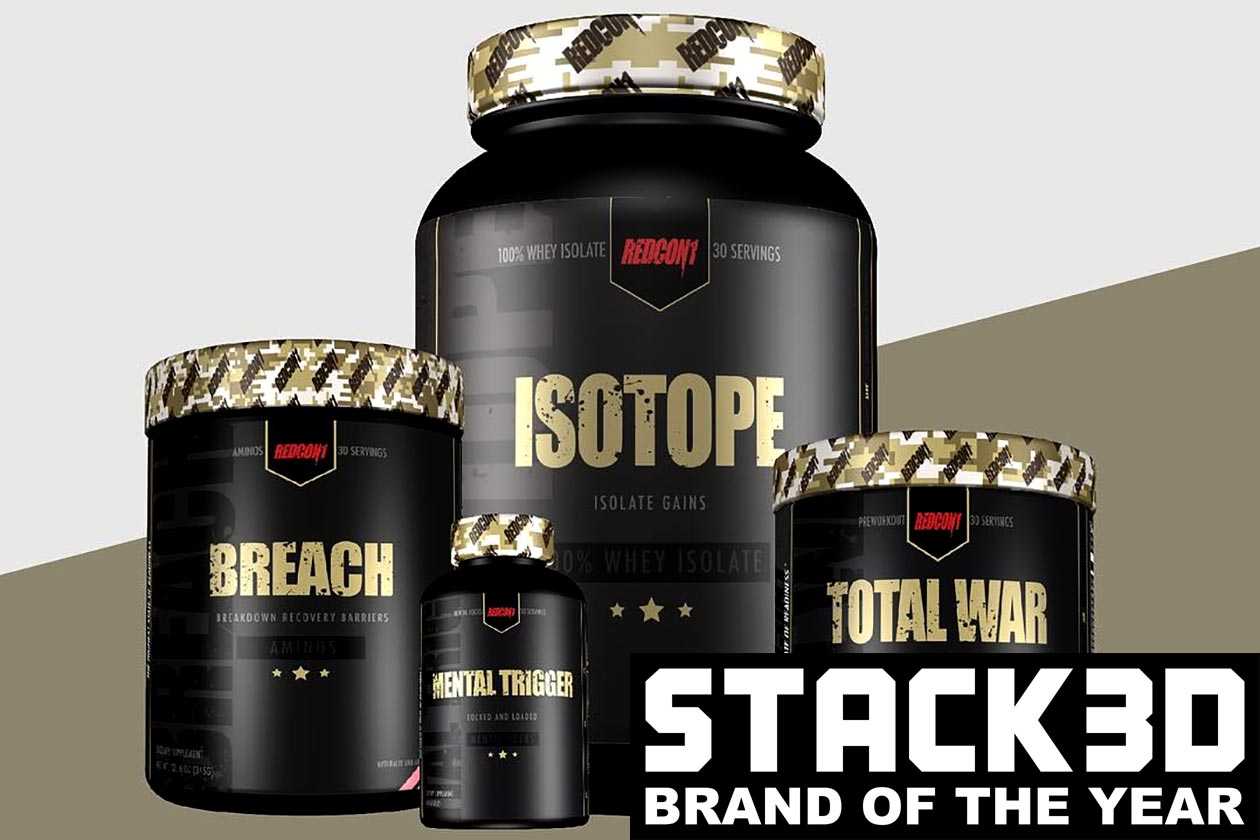 Last year there was one brand that kept things exciting and moving almost non-stop, far better than anyone else. That brand was Redcon1 which has earned itself our brand of the year title for 2017. In the past 12 months, it went from doing relatively well to becoming one of the most powerful names on the market.
Redcon1 really only started three-quarters of the way through 2016, where it introduced itself with an impressive variety of over ten different supplements. As great as that start was for the brand, it was nothing in comparison to the leaps and bounds it made in 2017.
Rewarding Readiness Trials
The first big release for Redcon1 in 2017 was actually a re-release, with a powder version of its fat burner Double Tap. Instead of just turning it into a powder though, the brand improved on the formula by keeping everything from the capsule original and adding in choline bitartrate and dandelion root.
Quickly following that, Redcon1 continued to stay in the headlines with its Readiness Trials transformation challenge, which had a grand prize of $10,000. The contest was so successful the brand decided to run it a second time later in the year, but with twice the amount of prize money at $20,000.
Four in five weeks
In the short time between the months of February and March, Redcon1 got back into the supplement game, dropping four entirely new products. We got the muscle builder Halo, stimulant free fat burner Silencer, energized amino Breach Ballistic, and the well put together glucose disposal agent, RPG.
As busy as the first quarter of 2017 was for Redcon1, its second was really no different. In April alone the brand introduced another three supplements with the creatine formula Tango, the extremely unique meal replacement MRE, and the first in what turned into a long line of limited edition Total War flavors.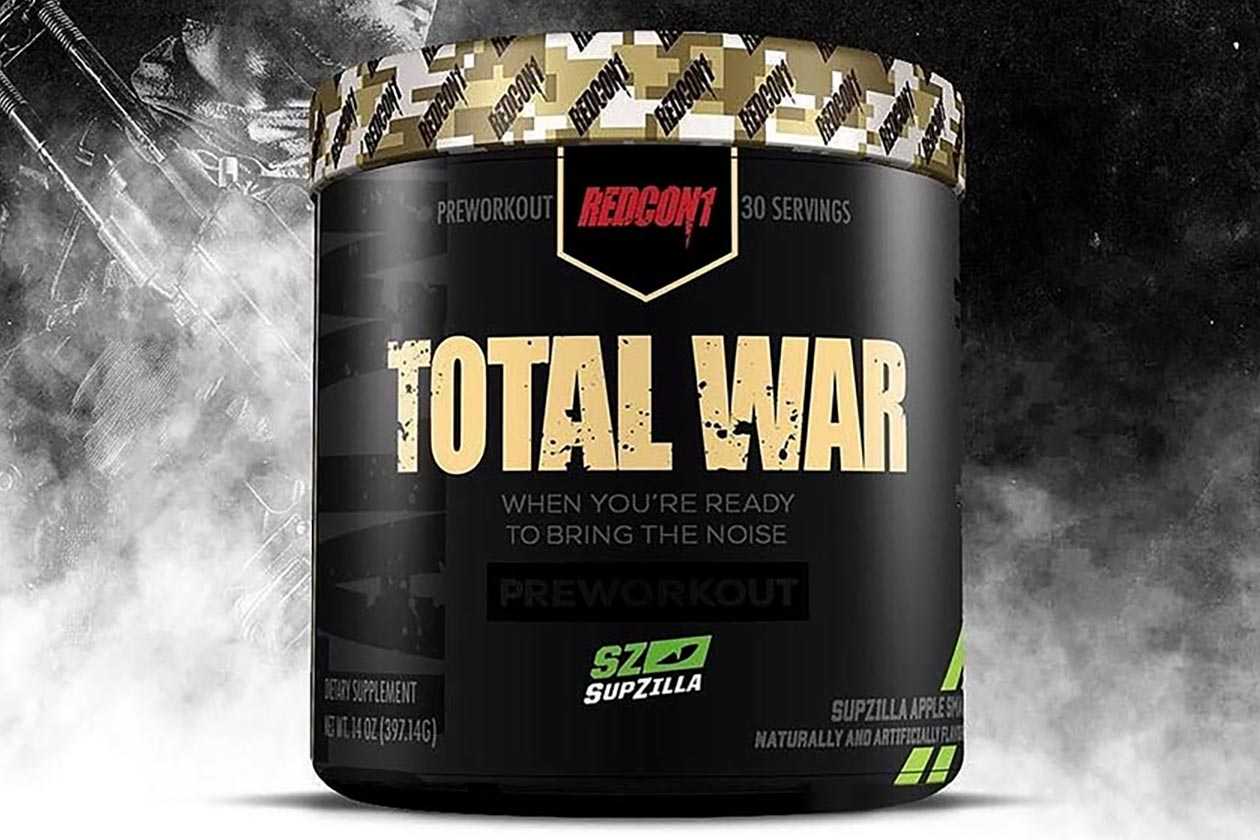 Flavors upon flavors
For the next few months, Redcon1 kept us all interested with the launch of a wide variety of new flavors. That long list included options like Rock Candy and Root Beer for the pre-workout Total War, Tiger's Blood and Pineapple Juice for Breach, and Cake Batter and Mint Chocolate Chip Ice Cream for the brand's one and only protein, Isotope.
To be honest, after all the great releases mentioned above, we had already made up our minds about Redcon1 being our brand of the year for 2017. That didn't, of course, stop it from unleashing even more excitement on the industry in the final quarter.
Closing out the year
Fans of Redcon1 were treated to even more creative innovations between the months of September and December. The brand continued adding new flavors to its menus with the likes of Orange Crush for Double Tap, Pineapple Juice for Fade Out, and Banana Nut Bread for MRE.
As for the entirely new products Redcon1 dropped, there was its loaded testosterone booster Boom Stick, the overall health formula Med Kit, and a more mainstream, cost-effective protein powder called Ration. To ensure everyone stayed on the edge of their seats, Redcon1 also closed out 2017 by confirming a number of supplements coming soon including MRE Lite, an MRE Bar, and a greens formula titled GI Juice.
Summary
Over the many years we've done our top five brands of the year, Redcon1's 2017 is quite possibly the best performance we've ever seen. Not only did it consistently deliver new products, but those products were all very well put together. Redcon1 simply and successfully mixed mainstream categories with impressive formulations, for a line of supplements made up of respected formulas and products suitable for people from all walks of life.
Redcon1 set out to be one of the biggest names in the supplement industry, and as bold of a goal as that was, the brand is well on its way. All we can do from here is look forward to 2018 where Redcon1 looks to continue its domination and possiby grow just as much as it did last year.