Fully loaded Core Fury X formula lives up to all of the hype
Jun 30th, 2018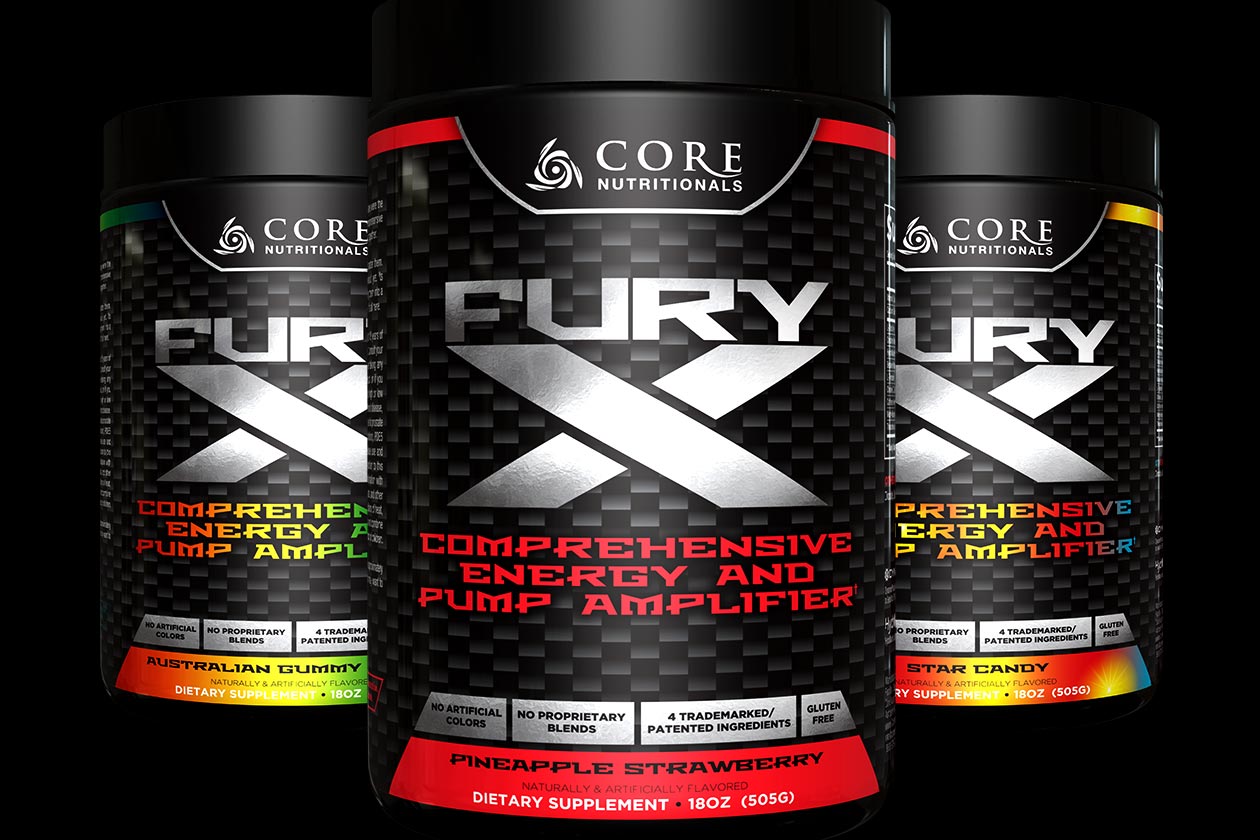 Core Fury X is Core Nutritionals' latest and greatest pre-workout supplement. The brand has been hyping it up quite a bit lately with its CEO saying in regards to its pump effect, "I don't think any product can come close to touching this". In this post, we've got everything you need to know about the exciting Core Fury X, from formula to pre-order opportunity.
What is it
Core Nutritionals' pre-workout Core Fury X is a lot like the previous Core Fury, in that it's designed to deliver a variety of effects. The brand has truly outdone itself on this one, loading the supplement with over 21g of active ingredients to increase energy and mental focus, enhance muscle pumps, and improve strength and performance.
Formula
Core Fury X brings together a total of nine different ingredients to deliver its complete pre-workout experience. Like all of the brand's products, Core Fury X features a fully transparent formula, so you know exactly how much of each ingredient you get per hefty 12.6g scoop.
You can see the entire Core Fury X combination in the label directly above which is packed full of highlights. In its maximum two-scoop serving you get a full 5g serving of creatine monohydrate, 6g of the pump booster citrulline, a strong 3g of NO3-T betaine nitrate, and the powerful energy and focus enhancers Dynamine and TeaCrine.
Flavors
Core Fury X is going to be hitting shelves sometime soon with a total of three flavors to choose from. The supplement's options are Pineapple Strawberry and the two creative tastes Australian Gummy Snakes and Star Candy, each packing 40 servings per tub or 20 maximum servings.
Availability
Core Nutritionals' all-new Core Fury X is due to be out and available within the next few months. The brand has said fans are going to get the chance to pre-order the pre-workout before it actually arrives, with Wednesday the 18th of July the day that pre-sale is set to go live over at corenutritionals.com.