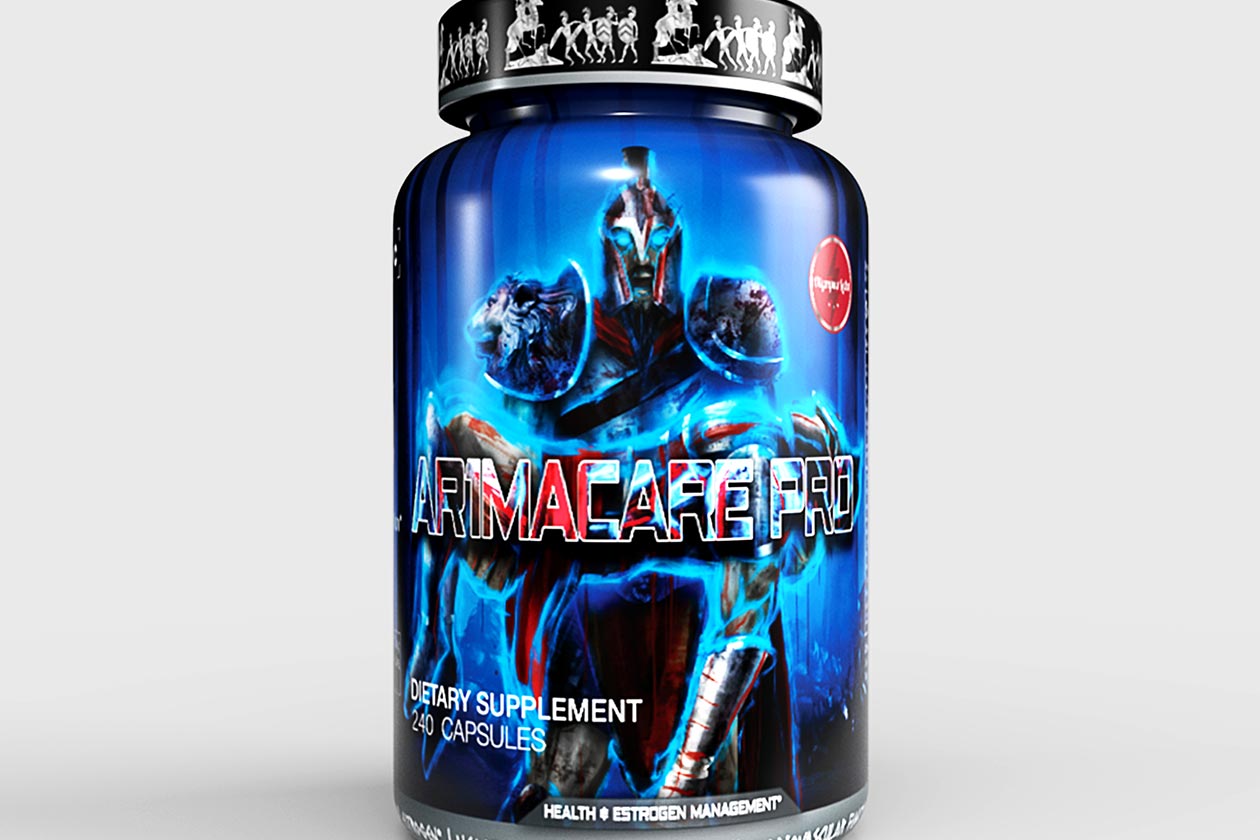 Yesterday we got the first look at another new supplement coming soon from Olympus Labs with an updated version of its estrogen management formula, Elim1nate. Today the brand continues its insane spree of product unveilings with a first look at an updated edition of another current supplement.
The Olympus Labs preview we have for you today is of the refreshed version of its cycle support formula, Ar1macare Pro. The brand has given the product a fresh new look as well as redesigned it so it can be used all year round, which wasn't the case for the previous Ar1macare Pro.
Another detail Olympus Labs has shared about its renewed cycle support formula is that it will no longer include arimistane. The supplement will instead feature an all-new estrogen managing ingredient, the same one, in fact, that will be in Elim1nate and is backed by in-vivo animal data.
Like all of the many other products Olympus Labs has unveiled over the past couple of weeks, the new Ar1macare Pro is due to launch sometime very soon. Be sure to stay tuned here for more information, as we will be sharing more updates and details as soon as they become available.