With so many unique and delicious protein snacks hitting the market lately, we've put together a quick list of some of the most creative snacks we've had the chance to try. We have attended supplement expos all around the world, so it's not too surprising that a lot of the products on the list aren't available in the US.
Protein Indulgence
The first protein snack we're highlighting is actually one we only just reviewed from the UK company Applied Nutrition. The product is Protein Indulgence which is unlike anything else out there. It features a sweet chocolate taste and crumbly body, that really makes it feel like it has a lot more calories than what's on its label.
Halo Top Scoop Shop
Up next we have Halo Top, however the protein ice cream company's doesn't make the list because of its usual one-pint tubs. Halo Top is on here thanks to its Halo Top Scoop Shops. These are retail locations where you get to choose what sort and flavor of Halo Top ice cream you want, as well as the delicious and not so high protein toppings.
Pandy Protein Candy
Pandy is a protein snack company out of Sweden who makes our list of creative snacks with its original realistic, protein-rich gummy candy. We know there are a few brands out there that have products like this, Pandy's protein candy was, however, the first one we came across and have continued to enjoy since, or at least when we can get our hands on it.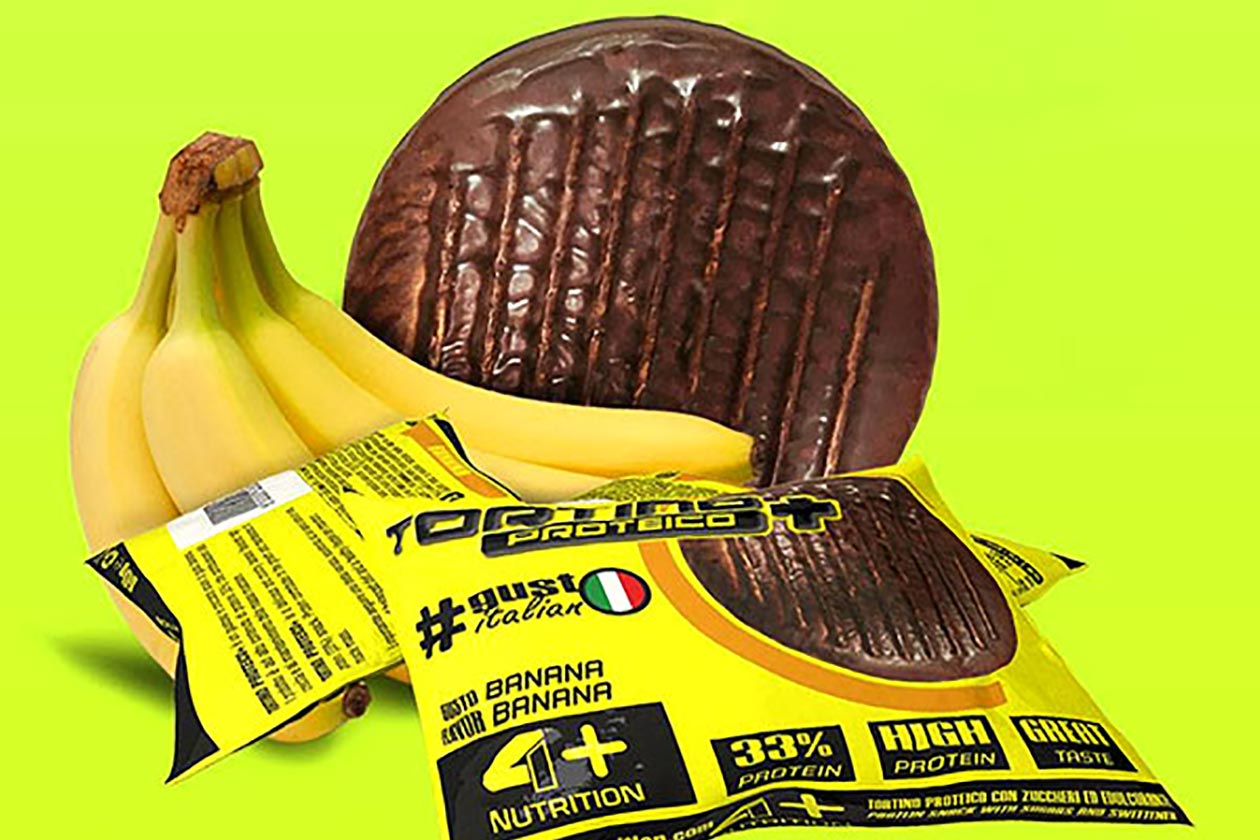 4+ Protein Tortino
4+ Nutrition is another creative protein snack brand from Europe who is based over in Italy. The highlight from its lineup is the unforgettable chocolate lovers dream, the Protein Tortino. This product is really one of a kind with a thick and round, biscuit shaped body that is just solid chocolate and somehow 33% protein.
The Dough Bar
Next, we have another American company with the Dough Bar, who makes absolutely delicious, high protein doughnuts. The product comes in two versions and doesn't quite have the nutrition profile of a typical protein bar, but with a reasonably thick, doughy body and sugary glaze and toppings, it's easy to get lost and forget about the macros.
Got7 Nutrition
Last on our list is quite possibly our favorite protein snack company, the European Got7 Nutrition. The brand isn't available in as many places as some of the names mentioned above, but it certainly deserves to be. Got7 has a huge selection of creative and enjoyable protein snacks with the likes of the Bahia Bar, Cabanas, Protein Chips, and Brasileiro.
While it does have a long list of products, the item that stands out most in the Got7 lineup is its Cheetos-like Protein Flips. It is a bag of incredibly tasty, barbeque flavored crispy flips. They leave a longing taste in your mouth that makes you eat away at them one handful after another, and with 12.8g of protein and 192 calories, they're not too bad nutritionally.