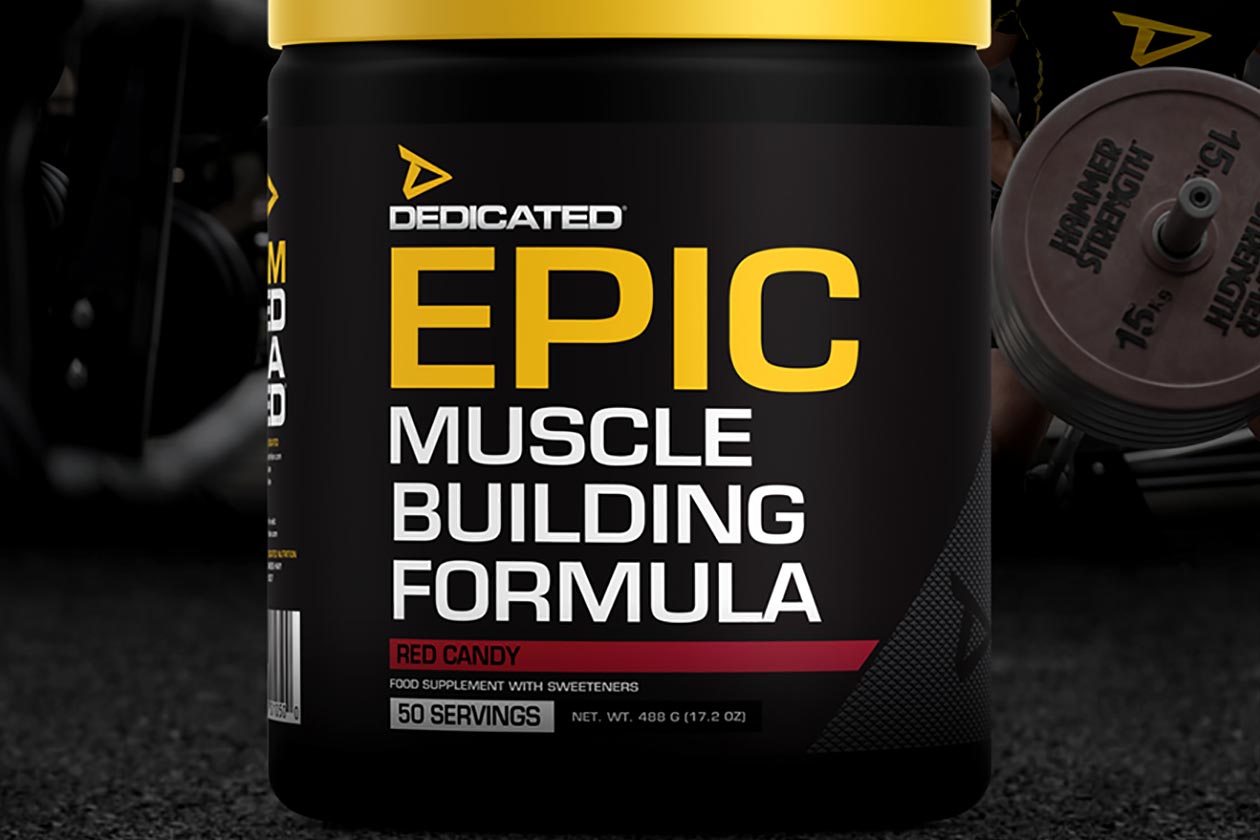 Today, Dedicated Nutrition continues to share sneak peeks at the three upcoming supplements for its European line. Earlier this week we got confirmation on more ingredients for the new version of the pump formula Vaso Grow, and now we've got more ingredients for the updated muscle builder Epic.
Dedicated Nutrition recently revealed that the reformulated product would feature 4g of beta-alanine, 3g of pure citrulline, and a heavy 6g of creatine monohydrate. We now know three more ingredients that are in the mix with 2g of taurine, 200mg of cinnamon extract, and half a gram of Nordic Cherry tart cherry to support recovery.
There are two features left to be confirmed for Dedicated Nutrition's updated Epic that we suspect to be absorption enhancers like AstraGin or BioPerine. Details on those ingredients are expected to be shared in a week from now, with the next update from the brand being more ingredients for the new Unstoppable.