BPI combines creatine, PeakO2 and Amino9 in its new Strength Gainz
Apr 24th, 2019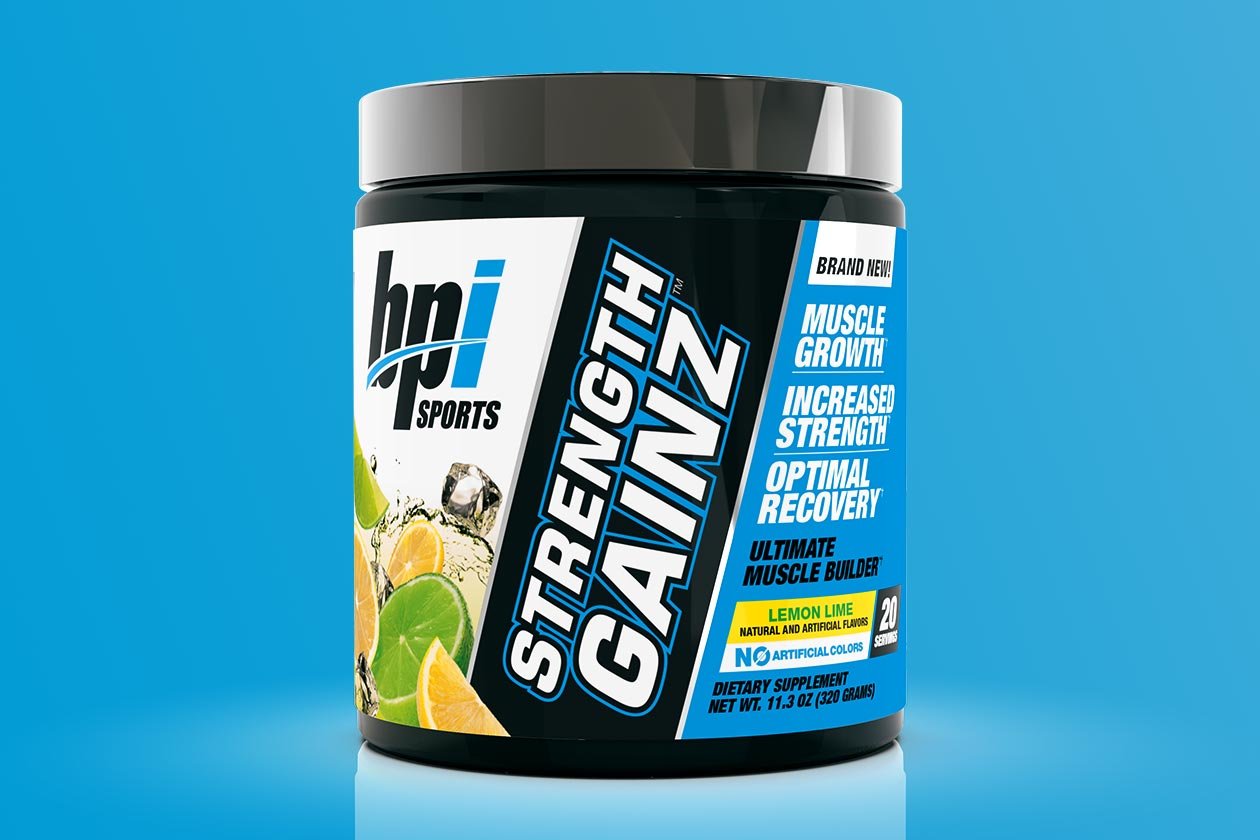 Strength Gainz is an all-new supplement from BPI Sports due to release in stores next month, and is of course aimed at supporting strength gains. The brand has also formulated it with ingredients to help with recovery as well as muscle growth including a full blend of all nine essential amino acids.
For muscle building and volumizing, BPI Strength Gainz has two non-transparent 5g blends, one with a mix of creatine monohydrate and HCl, and the other with dextrose and d-ribose. As mentioned, the upcoming product also has EAAs with per serving, 4g of the Amino9 blend from Compound Solutions.
Rounding out the BPI Sports strength supplement are two more features with 100mg of Himalayan pink salt and a gram of the PeakO2 performance blend which is also from Compound Solutions. The brand directs users to take Strength Gainz at one of three times, either before, during, or after your workout.
As mentioned, BPI Strength Gainz is due to hit stores and stockists sometime next month with two tastes to choose from in Lemon Lime and Tropical Punch. You get 20 servings per tub which should last you four weeks if you train five times a week, as the brand doesn't say to use it on non-training days.