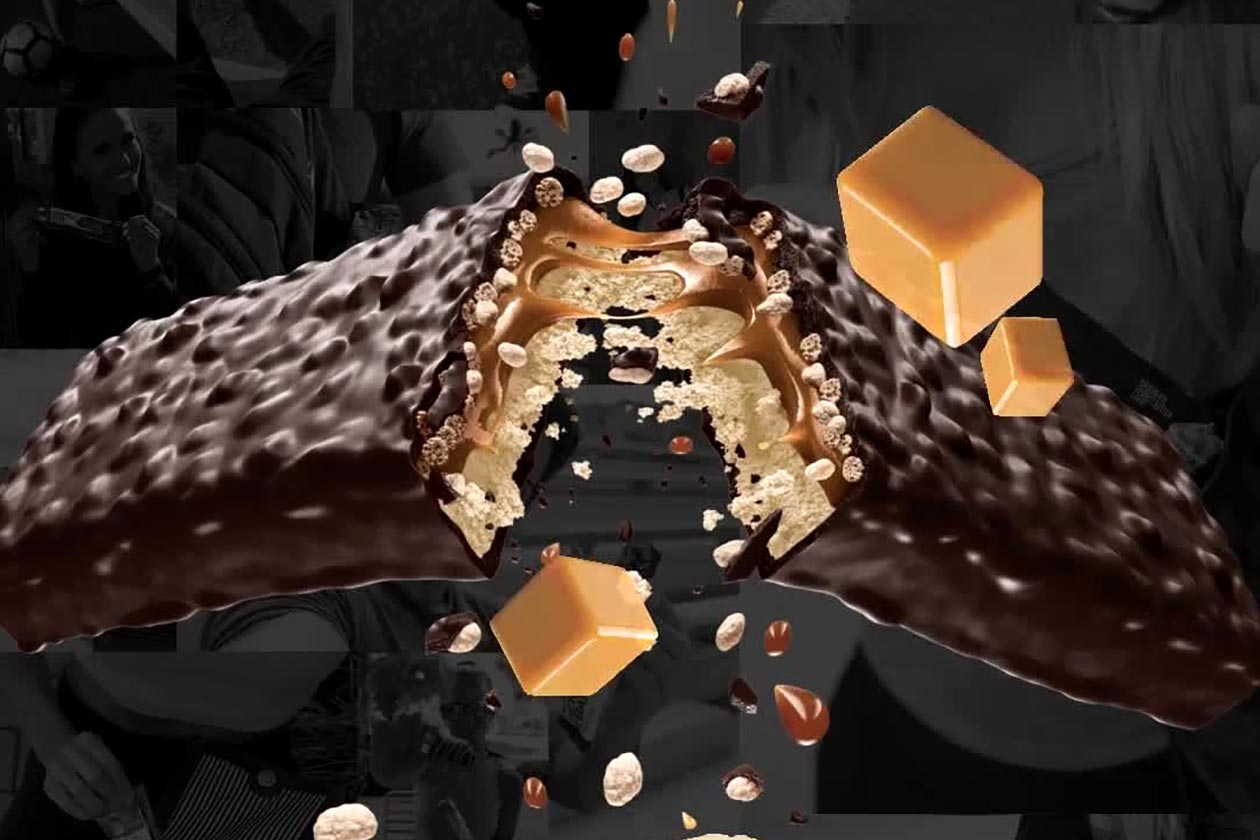 Optimum Nutrition's truly unique Optimum Protein Bar, available in the UK and Europe, has landed itself a new flavor this week. The product debuted earlier this year at FIBO in April and immediately got our attention. It features a mildly sweet chocolate outer layer with an extremely impressive, marshmallow-like center.
Up until now, the Optimum Protein Bar had four flavors to choose from with Chocolate Peanut Butter, Cookies and Cream, Chocolate Caramel, and Rocky Road. This week Optimum Nutrition has introduced flavor number five for the enjoyable protein snack with Caramel Cookie, packing gooey layer of caramel and crunchy cookie pieces.
As for its macros, just like the other four flavors, the Optimum Protein Bar comes with 20g of protein per bar and no added sugar. You can already purchase the newest addition to the Optimum Nutrition protein snack from the brand's UK website at a price of £19.99 (24.41 USD) for a box of ten bars.