Elite Labs Giveaway: Be in to win 1 of 5 boxes of the True Protein Bar
Oct 15th, 2019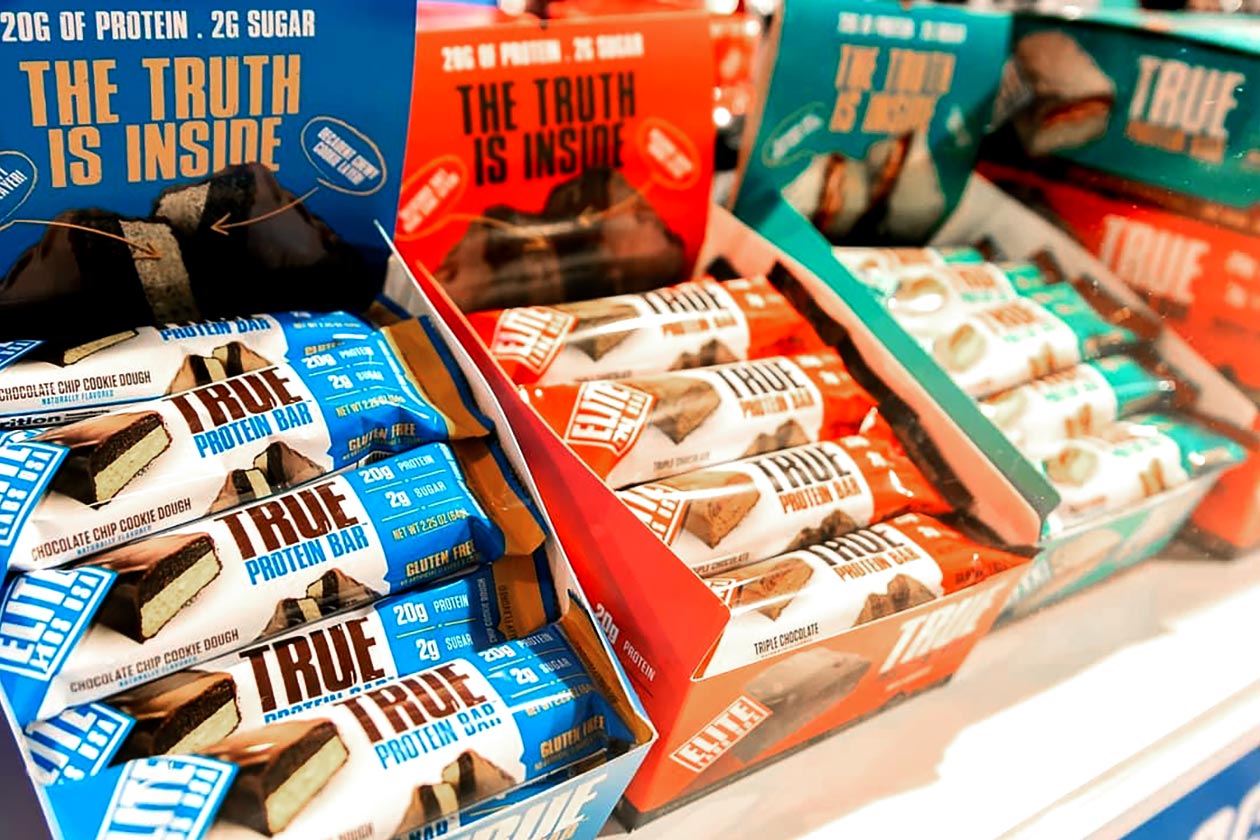 Last month, Elite Labs released its first-ever edible product in the form of the True Protein Bar. The bar itself comes in four flavors Chocolate Chip Cookie Dough, Salted Caramel, White Chocolate Cookie, and Triple Chocolate. We were lucky enough to sample and review them at this year's Mr. Olympia Expo and can confirm they're quite the treat.
If you haven't had the chance to try the bars, don't fear, as we've teamed up with Elite Labs this week for a True Protein Bar giveaway. There will be a total of five winners, each receiving a full box of bars in the flavor of their choosing. Each winner can also walk away with a free Elite Labs hoodie if they choose to post a review on social media.
To win one of the five boxes of Elite Labs' True Protein Bar, complete at least one of the options in the competition box below. Every action counts as one entry, so the more you complete, the better your chances. Just make sure you get yourself in the draw before the contest ends at midnight on Friday the 25th.
Elite Labs True Protein Bar