Protein Choc Coated Nuts Review: Australia gets a better protein nut snack
Oct 28th, 2019
Protein Choc Coated Nuts is a high-protein, chocolate-coated nut snack from Optimum Nutrition that is only available in Australia at the moment. The product is different from the Protein Almonds you'll find in the US as well as the one in the UK. This past week we finally managed to get our hands on the snack, and it is much better than expected.
While Optimum Nutrition's Protein Choc Coated Nuts may be different from Protein Almonds, it packs a similar nutrition profile. An entire bag of the product provides 10 to 11g of protein with a low 3g of sugar, and around the same amount of calories as the Protein Almonds with between 221 to 234.
Review
One of the more interesting features of Optimum Nutrition's Protein Choc Coated Nuts is that it isn't made with only almonds like the protein snack in the US. It comes in four variants, each of which has a different type of nut coated in delicious milk chocolate with peanuts, cashews, almonds, and hazelnuts.
Regardless of what option you go with for Optimum Nutrition's Protein Choc Coated Nuts, they're all very enjoyable. The chocolate wrapped around the nuts isn't as sweet as the real thing, but it does pack a reasonably strong taste. The chocolate layer is also quite thick, so you get a light taste but with a lot of chocolate-flavored creamy texture.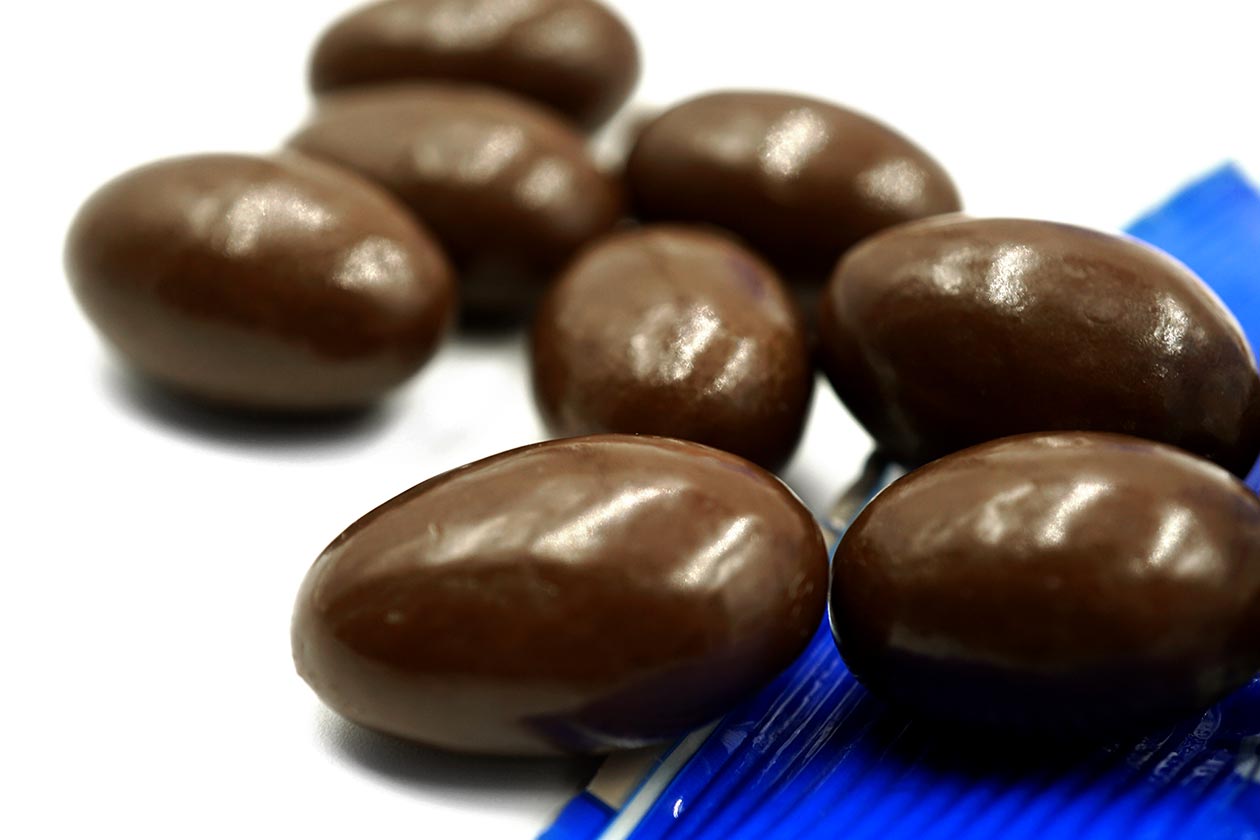 Once you get past the chocolate outer, which is smooth and nothing like the powdery coat on the Protein Almonds, you get to the nut in the middle. Of the four variants, the hazelnut and peanut Protein Choc Coated Nuts provide the nuttiest flavor. They manage to stand out reasonably well over that somewhat thick chocolate layer and certainly make their presence felt.
Summary
As mentioned, we are surprised by just how good Optimum Nutrition's Protein Choc Coated Nuts are. The milky texture and moderate strength of the chocolate make them a bit more enjoyable than the Protein Almonds available in the US and the UK. They actually feel more like real chocolate-coated nuts, especially with that smooth outer.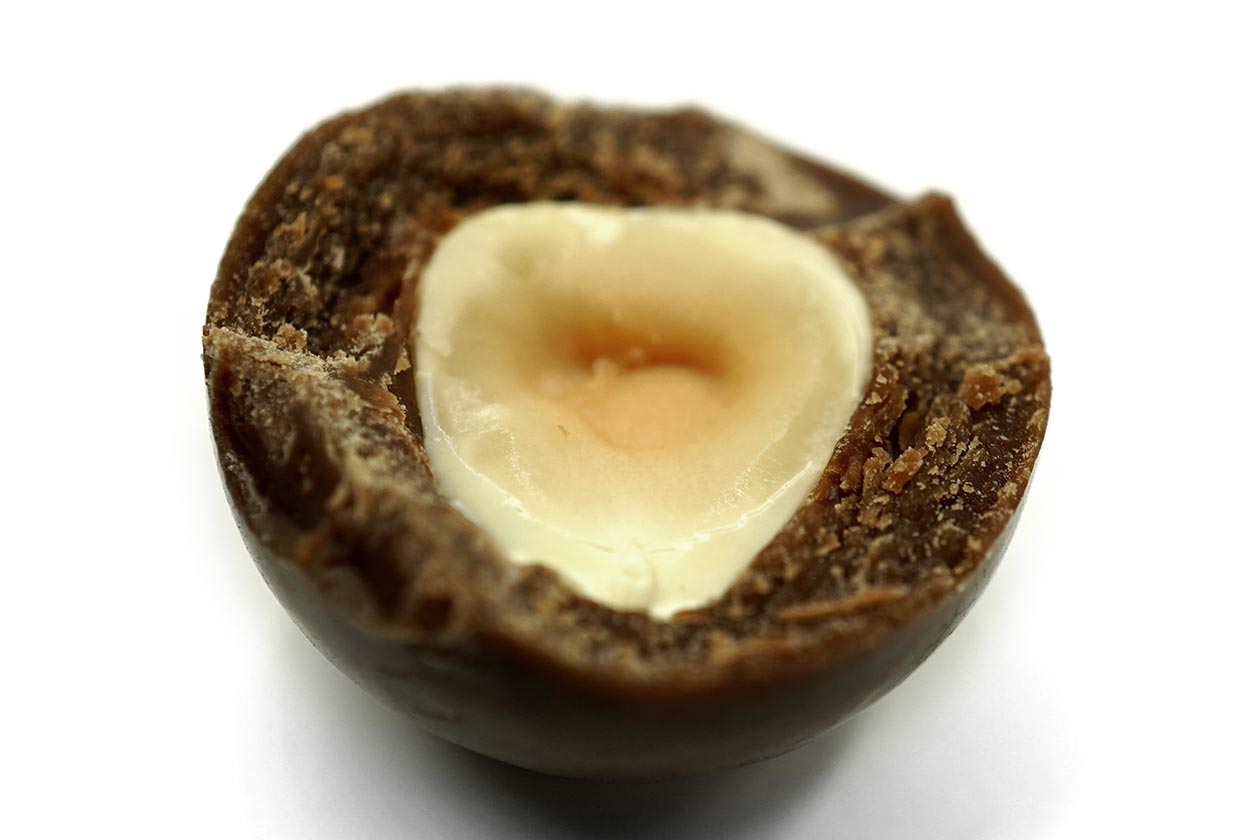 While it may sound surprising that Optimum Nutrition has a better snack available outside of the US, this isn't the first time it's happened. Back in 2017, we were introduced to the legacy brand's stick style Protein Stix which is an incredible candy bar like product, then earlier this year, we got the game-changing Optimum Protein Bar in Europe.