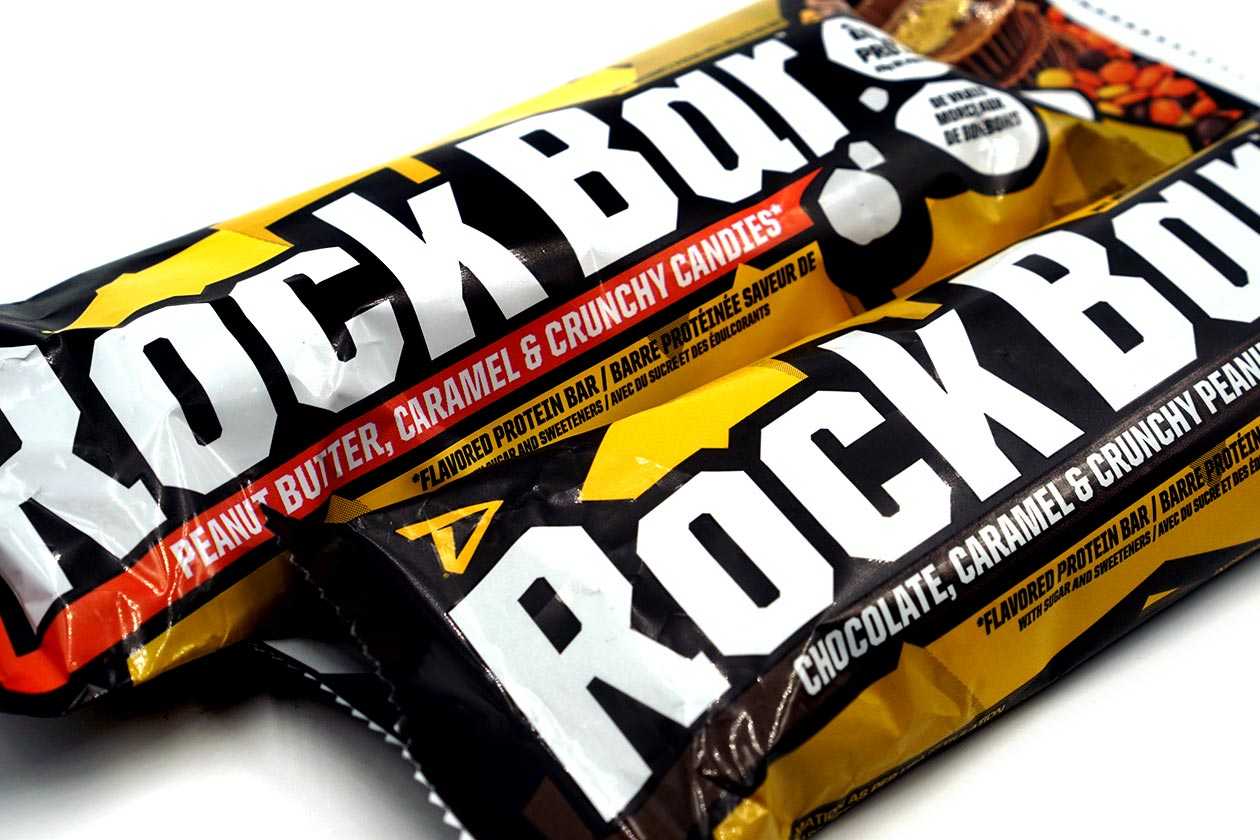 When Dedicated Nutrition said it was coming out with a protein bar that's more candy bar like that its delicious Crisp Bar, we didn't quite know what to think. When it was later revealed the product was called the Rock Bar and had actual candy and peanut pieces in the bar itself, we knew we had to get our hands on it, as it sounded too good to be true.
Another interesting feature of Dedicated Nutrition's Rock bar is that despite it having real candy pieces in the bar itself, or at least in one of its two flavors, its nutrition profile is not too bad. Each bar comes with the usual 20g of protein along with 27g of carbohydrates, 5g of sugar with 4g of that added sugar, 11g of fat, and 260 calories.
Review
On the outside, the Dedicated Nutrition Rock Bar looks similar to most other protein bars, with a bright and attractive label design. Even under the wrapper, the product itself doesn't look too different from other chocolate-coated snacks. You will, however, forget all about that completely once you bite into the Rock Bar, as it is everything the brand made it out to be and more.
Dedicated Nutrition's second-ever protein bar comes in two flavors; Chocolate, Caramel and Crunchy Peanuts, and Peanut Butter, Caramel and Crunchy Candies. The former features a soft and sweet outer chocolate layer while the latter is an all-out peanut butter masterpiece with that title flavor being all you can taste right from the first bite.
While the Chocolate Rock Bar is a smooth and enjoyable snack, with an easy-to-eat center, subtle caramel, and crunchy peanuts, it does not compare to the experience of the Peanut Butter. As mentioned, that one is a peanut butter ride from start to finish, featuring a realistic peanut butter taste and texture, and crunchy peanut candies that make it that much sweeter.
Summary
As per usual, and as mentioned above, Dedicated Nutrition has indeed come through on its promise of a candy bar-like protein snack with the Rock Bar, at least with its Peanut Butter, Caramel and Crunchy Candies flavor. The rich and heavy peanut butter taste and smooth consistency the brand has packed into the handheld snack make for an unforgettable experience.
While we weren't blown away as much by Dedicated Nutrition's Chocolate, Caramel and Crunchy Peanuts Rock Bar, it is still better than most bars on the market. It would be difficult to put anything next to the Peanut Butter flavor and not look inferior, although overall, the Rock Bar is very impressive and leaves us wanting more amazing flavor creations.