Bowmar bumps the menu of its protein bar to four with the all-new Coffee Cake
Mar 10th, 2020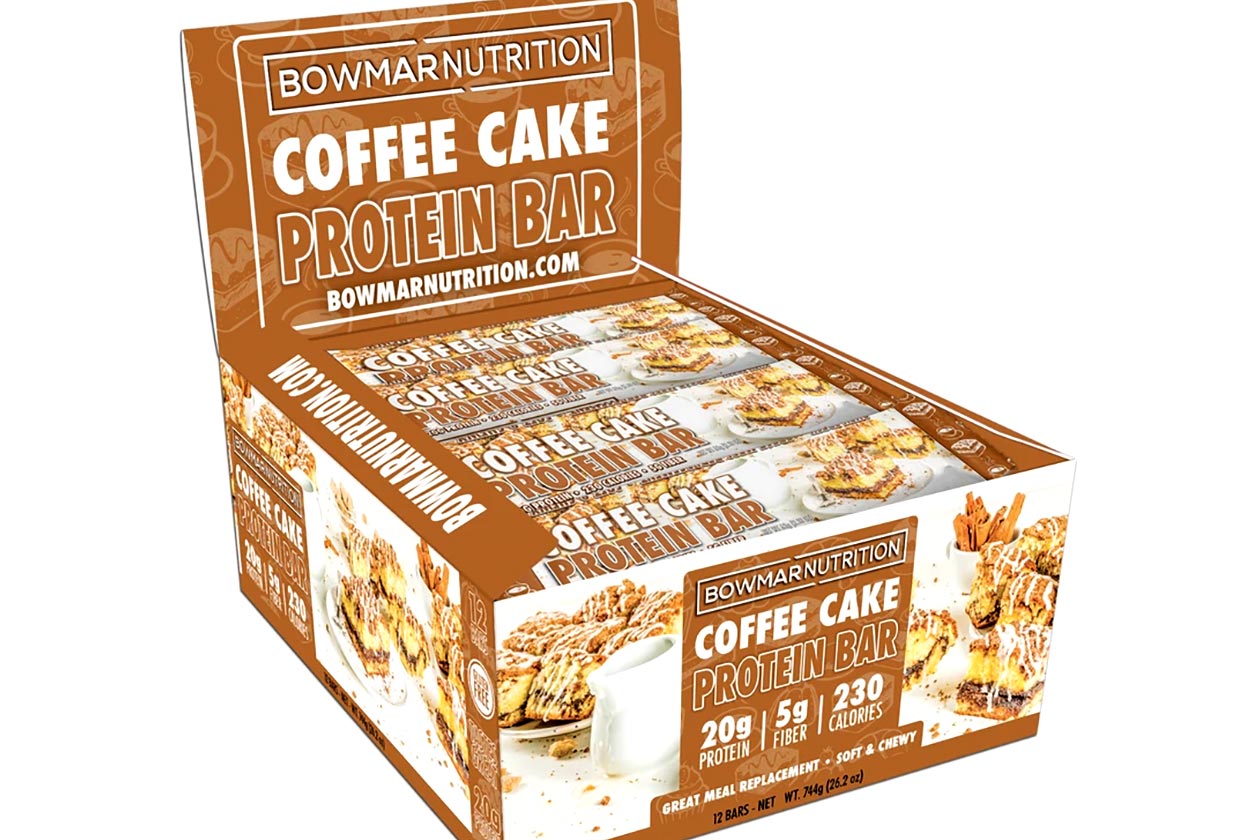 Bowmar Nutrition has just dropped the third new flavor of its protein bar in just over half a year, which is great considering before then, it only had one taste to choose from. It was last year in September that the consistently growing brand introduced its Sugar Cookie Protein Bar, then in January of this year, the protein snack got Lemon Bar.
The latest addition to the menu of Bowmar Nutrition's Protein Bar, which is its fourth overall, is another rather uncommon protein bar flavor with Coffee Cake. The nutrition profile on the release is the same as all of the snack's other options with 20g of protein, an equal amount of carbohydrates, 5g each of sugar and fiber, 8g of fat, and 230 calories.
Bowmar Nutrition has already made its new Coffee Cake Protein Bar available through its website at $34.99 for a box of 12 bars. If you don't mind purchasing more than one box, the brand does now offer $5 discount per box of protein bars when buying two or more, and Bowmar also throws in free shipping.