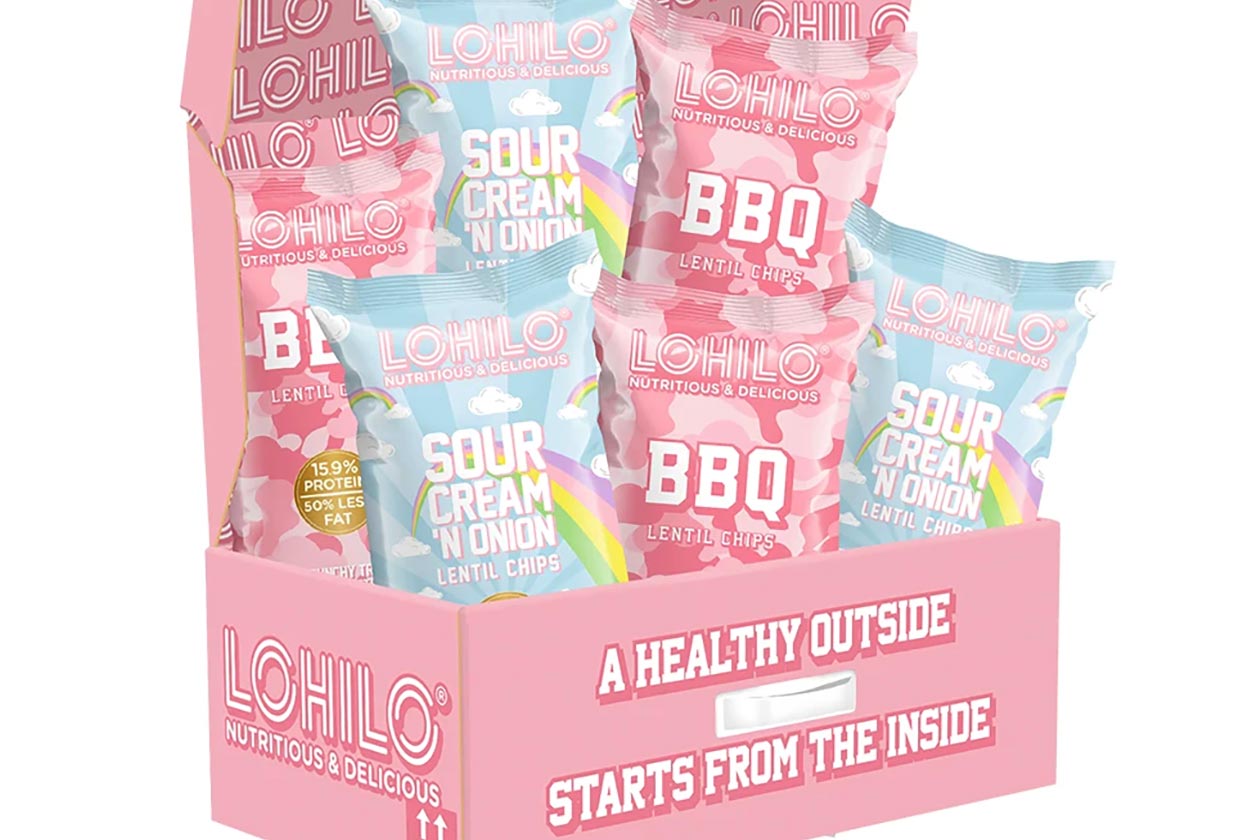 The team at Lohilo, which is another quality and top-tasting functional brand out fo Sweden, has introduced a great new way for fans to snack with Lohilo Protein Chips. The product is actually a chip style food made with lentils, like Pandy's Lentil Chips, and it provides a similar balance of macros, although Lohilo's chips come in a much larger bag.
An entire bag of Protein Chips from Lohilo weighs 90g and provides 14.3g of protein, 52.3g of carbohydrates with a low 3.9g of that sugar, 14.7g of that fat, and 405 calories. There are two flavors available for the on-the-go protein snack with Sour Cream 'N Onion, which the macros above are from, and BBQ, which is only marginally different in macros.
You can grab Lohilo's Protein Chips starting today through its website at 34kr (3.28 USD) for a single bag; however, there are a couple of other options if you want to buy more and save. There is a six bag box with three of each flavor at 179kr (17.24 USD) or 29.8kr each, and 15 bags with nine Sour Cream and six BBQ at 399kr (38.44 USD) or 26.6kr each.