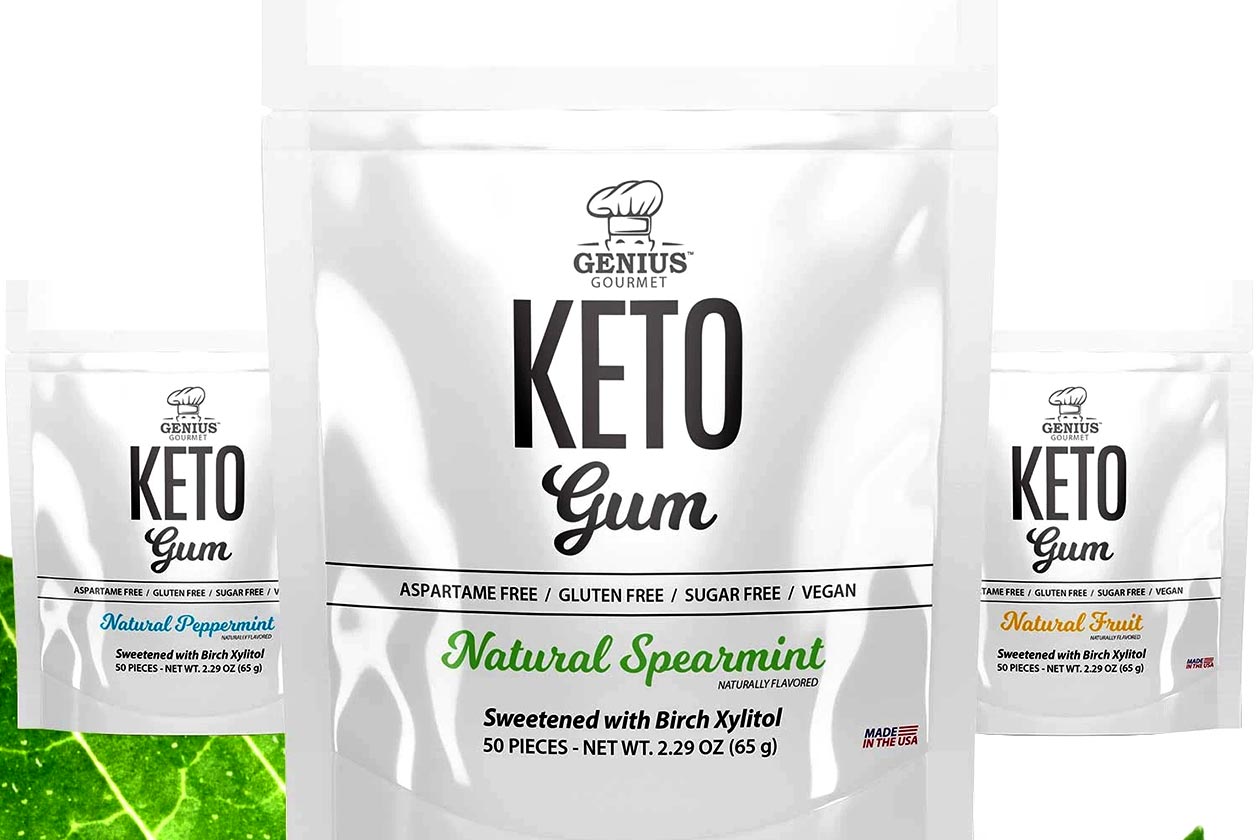 Genius Gourmet started out as a keto-friendly functional brand with the deliciously rich Keto Bar, and then we got the high fat, moderate protein, and low net carb, Keto Snack Chips. This month we've seen the brand change its ways a bit and introduce its first beverage with Keto Shake and its first more traditional supplements with two collagen-based formulas.
Genius Gourmet actually has one other new product this month that sees it return to its original, keto-friendly, edible ways. The brand has come out with Keto Gum, which isn't exclusively keto as its zero-calorie gum, coming with zero protein, fat, carbohydrates, and sugar. It has three all-natural flavors to choose from in Fruit and the classics Spearmint and Peppermint.
Like all of Genius Gourmet's other keto-friendly products, Keto Gum is available for purchase directly from the brand through its website, where packs of 50 pieces are currently on sale at $9.99.