Performix makes use of the 3x more bioavailable ioPea in ioPlant Protein
Oct 19th, 2020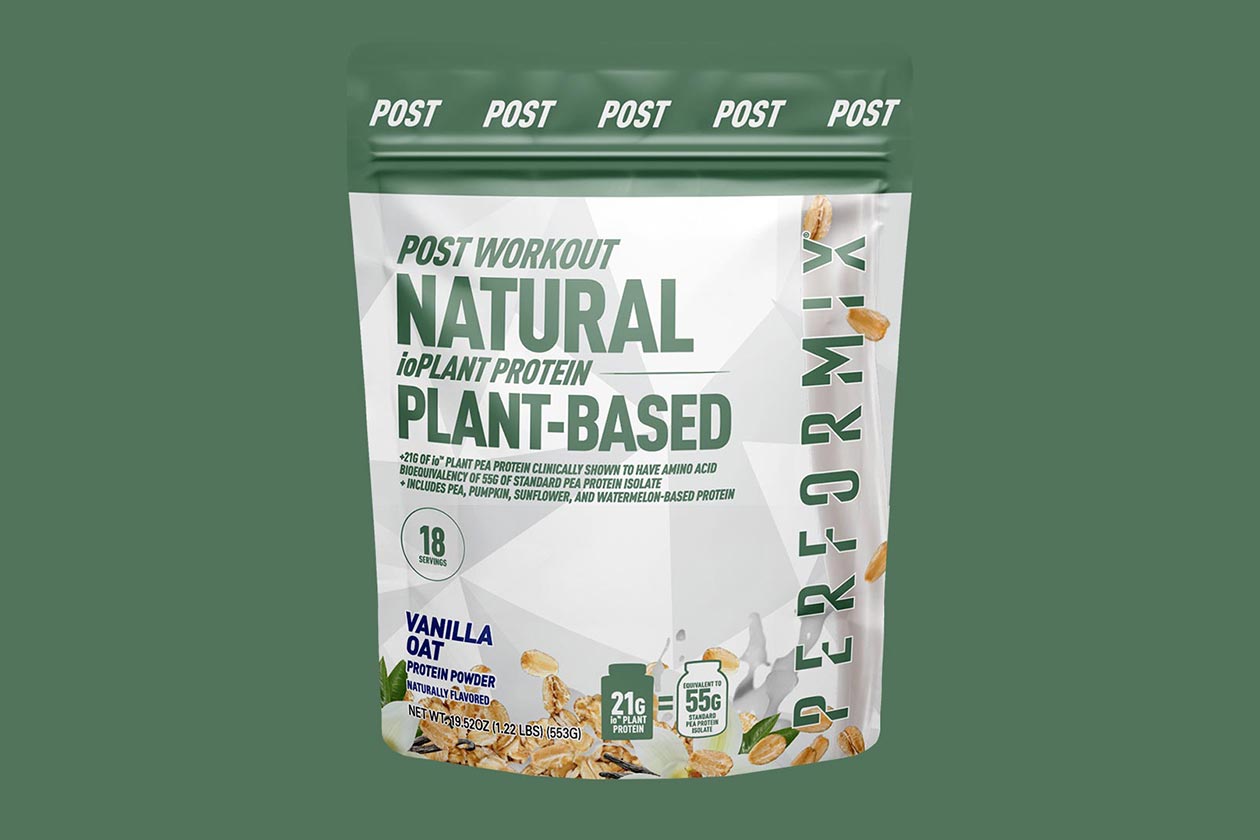 ioPea Protein is a unique form of pea protein enhanced with Ingredient Optimized technology from Plasma Nutrition, who was also responsible for ioWhey. The Ingredient Optimized technology makes the pea protein a lot more bioavailable; in fact, according to Plasma, it makes it three times more bioavailable compared to your typical, standard pea protein.
Not too surprisingly, much like with ioWhey, Performix has taken Plasma Nutrition's latest innovation and created a supplement out of it, introducing ioPlant Protein. The product packs 21g of protein per serving from ioPea, pumpkin, sunflower, and watermelon protein, with the rest of the macros being 2g of fat, 3g of carbohydrates, no sugar, and 110 calories.
If you've used or seen ioWhey, you may remember Performix includes an interesting call-out on the label, essentially quantifying that enhanced bioavailability of ioWhey with a protein equivalency. ioPlant Protein has the same kind of thing, with the brand claiming the benefits from 21g of protein from its new supplement is equal to 55g from regular pea protein.
Performix is looking to make ioPlant Protein available for purchase sometime this week through its online store at performixdriven.com. We're not sure about the product's price, although we don't imagine it's far from the competition based on how competitive ioWhey was. The supplement is coming in one flavor with Vanilla Oat and in an 18 serving bag.