Glaxon revamps its top-tasting superfood supplement Super Greens
Nov 6th, 2020
Super Greens was one of Glaxon's first supplements to hit the market and brought some serious competition to the previously quiet superfood category with flavoring that hadn't been seen before. The brand showed that greens products could not only taste good but taste really good, with Super Greens followed by many others coming close, if not matching its top-rated flavors.
Super Greens 2.0
As one of Glaxon's first-ever supplements, it's no surprise it is also one of the first that's being revamped for the brand's exciting Season Two. This is where Glaxon plans to rebrand, reformulate, and reflavor all of its products one by one, as you might have seen over the past few weeks with the second comings of Plasm Surge, Xeno Amino, and Xeno Energy.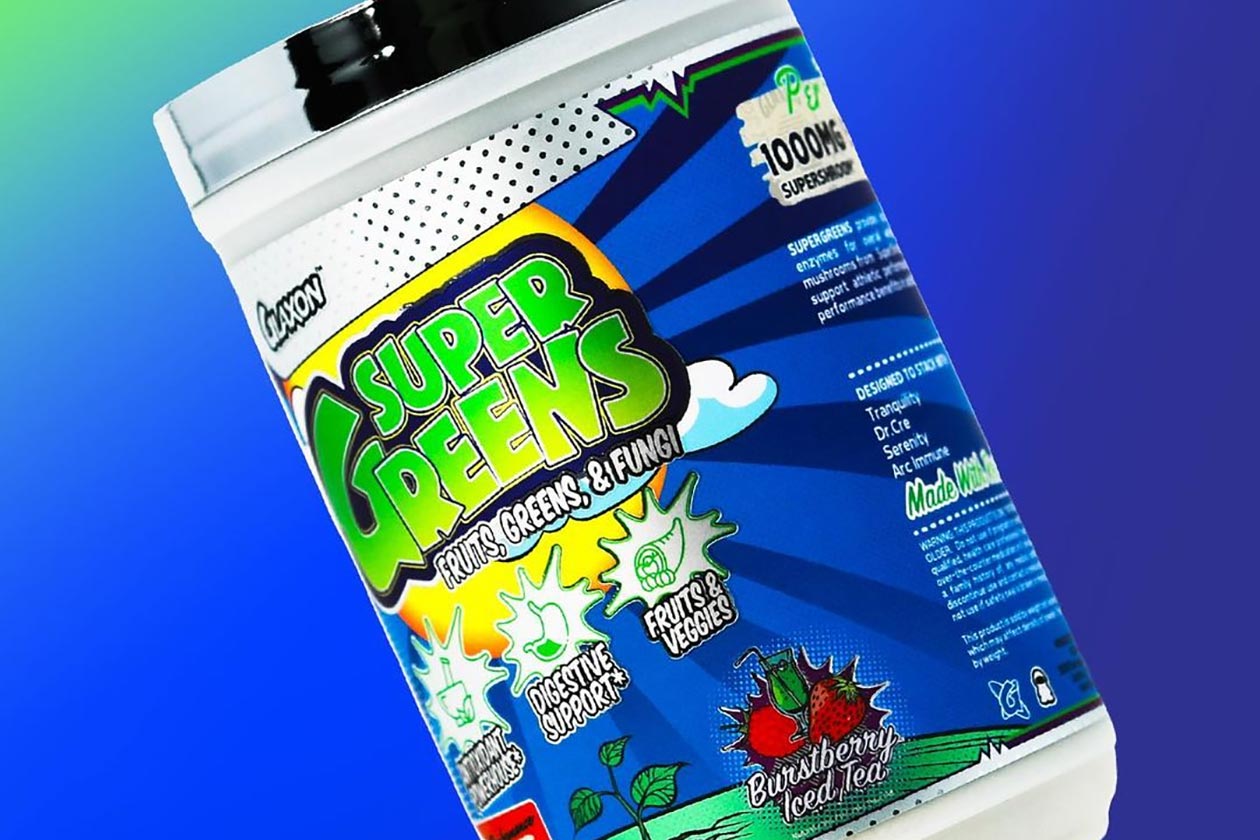 Glaxon's updated Super Greens is now available to order directly from its website for the same price as its predecessor at $39.99. The superfood supplement comes in all of the same flavors with Lemon Iced Tea, Orchard Iced Tea, and Burst Berry Iced Tea. It also now has more servings per tub at 30, whereas the original had 42 half servings and 21 full servings.
Formula differences
The formula behind Glaxon's Super Greens 2 is much the same as the original, with a few tweaks here and there. Basically, everything that was in the first Super Greens is in the sequel plus the addition of sodium copper chlorophyllin and a blend of enzymes to help with absorption.
It is also worth noting that while you get more servings per tub in the new Super Greens, some of the dosages of the carried over ingredients are from the regular size serving of the original. For example, you get half a gram of Glaxon's Betta Berries blend in a full serving of the sequel Super Greens, like the first version, but only a gram of the Green Balance blend, whereas before you got 2g.
You can see the full combination of ingredients Glaxon has brought together for its revamped Super Greens in the image above, which has been designed as a better product all-around. Once again, you can purchase the updated superfood supplement starting today from Glaxon's online store at $39.99 with all of its flavors available.