Mar 31st, 2021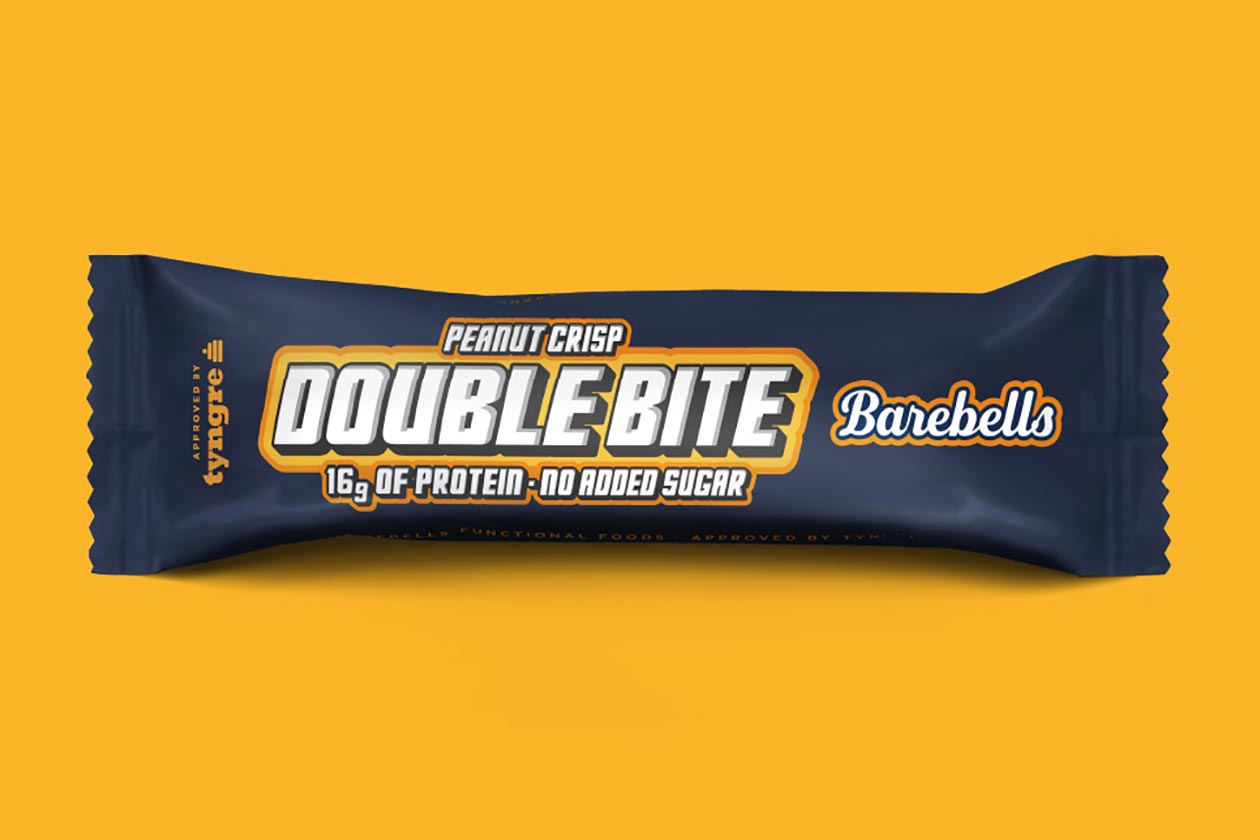 Double Bite is Barebells' two-piece protein snack, with two smaller bars per pack, featuring a thick doughy base, a layer of gooey flavor across the top, and all wrapped in the brand's signature sweet chocolate. While the product did sound great, it wasn't as smooth as we hoped when we did our review, with a tasty experience that unfortunately involves a lot of chewing.
Barebells has now introduced its first new flavor for the Double Bite Protein Bar, after launching it in August of last year in Chocolate Crisp and Caramel Crisp. The third overall flavor of the protein snack is another crispy creation in a Peanut Crisp Double Bite, providing 16g of protein from the two pieces, 20g of carbohydrates, 1.9g of sugar, no added sugar, 9.6g of fat, and 207 calories.
The Peanut Crisp Barebells Double Bite features the same build as the product's original two tastes, but with a salty and gooey caramel sauce along the top and crunchy peanuts scattered throughout. The new flavor is already showing up in stores in Sweden, including the reliable retailer Gymgrossisten, where a box of Double Bite will cost you 249 kr (28.54 USD).